What is Heilige Nachten
Heilige Nachten offers special overnight stays in historic churches (holy nights ;-)) in the Netherlands, which are vacant or still partly used for (church) activities. Our unique locations offer peace and relaxation in the hectic times in which we live, or a great location for a photo shoot or business meeting, and thus help the church building survive. Part of the income goes directly to that church.
Why Heilige Nachten
With the decline in church activities and interest, church buildings are becoming vacant and opportunities are being sought for (temporary) repurposing. With Heilige Nachten we keep the buildings in use. In addition to providing unique experiences, our main mission is to contribute to the repurposing of church buildings and to raise awareness about this challenge among a wide audience. Let's face it, did you know that hundreds of churches in our country will be empty in the coming years?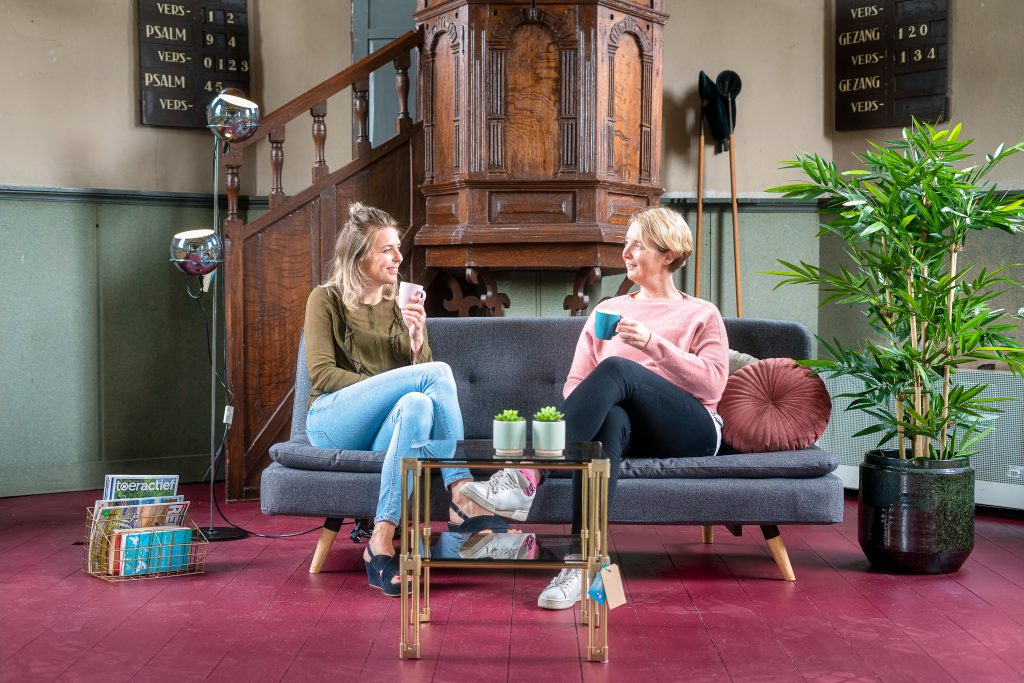 Who are we
Heilige Nachten is an initiative of us: Sanne and Jennemie. What started as a lot of fun has now grown into a serious business in which we combine the best of both worlds: doing something good for the survival of an important piece of cultural heritage and making exclusive places available to you!
Holy moly! Enough chatter. 🙂 Search and book your adventure now!