Church 1621 x MADE.COM
Hoornsterzwaag - Friesland 6 from € 150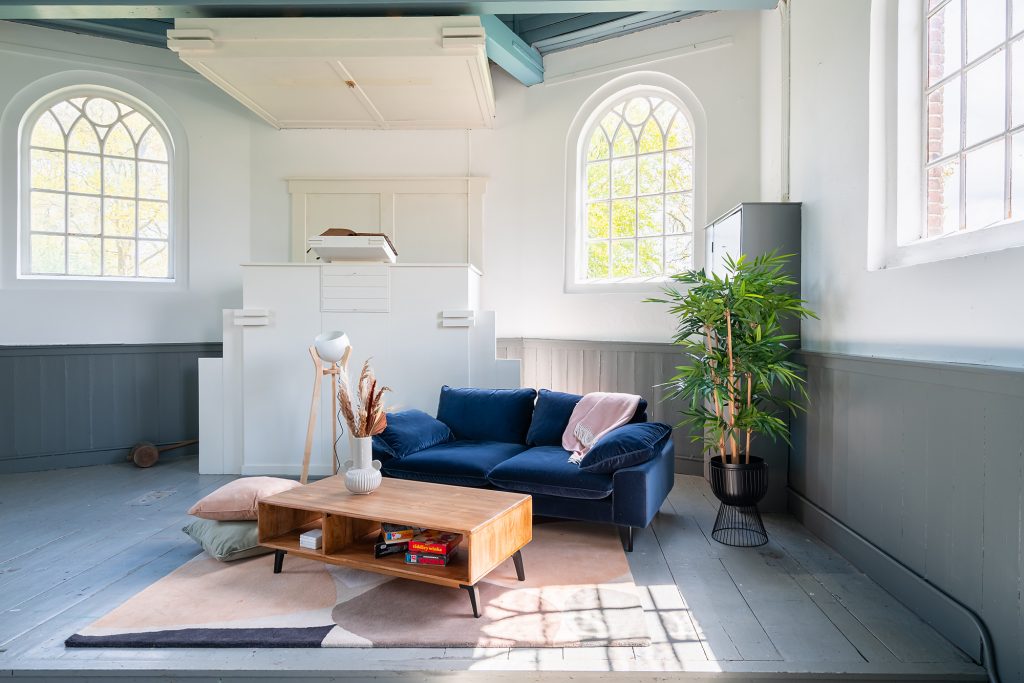 A unique collaboration at an age-old location! New in 2022: a shower and cooking facilities. Also fit for long stay.
Optimal enjoyment in this monumental building from the year, yep. 1621. Church 1621 has been enchanted by furniture brand MADE.COM in collaboration with Heilige Nachten. An ancient building, a cool interior, and the location in the Frisian countryside make this location a unique place. With a shower, cooking facilities and heating for the colder months (for a fee). Also book a delicious breakfast or drinks board immediately - see photo - for complete pampering! So do you have plans for a romantic getaway or want an insta-worthy location for a weekend getaway with friends? This is where to go! PRICE €150 1st night obv 2 persons. All additional nights € 100
Open April through October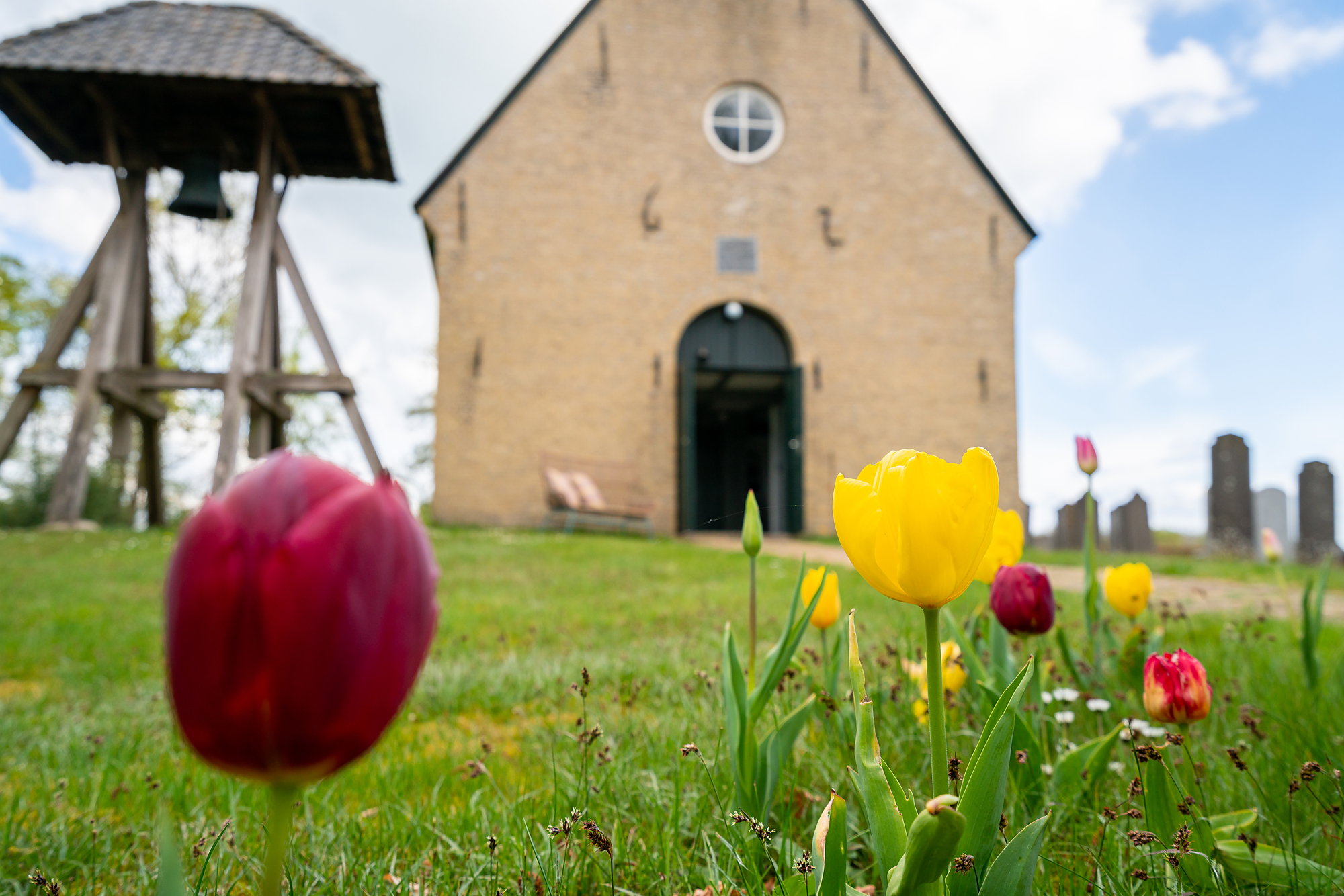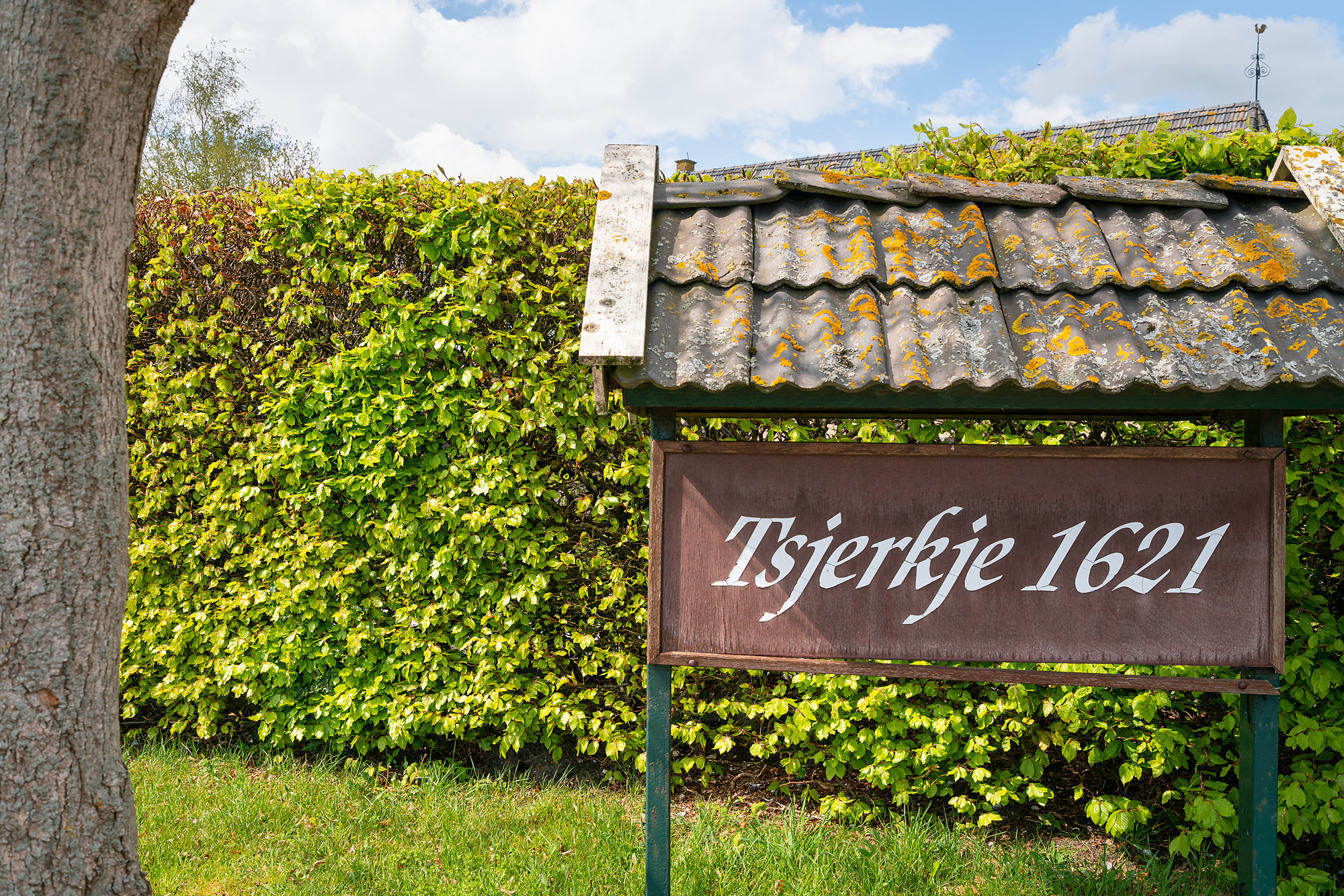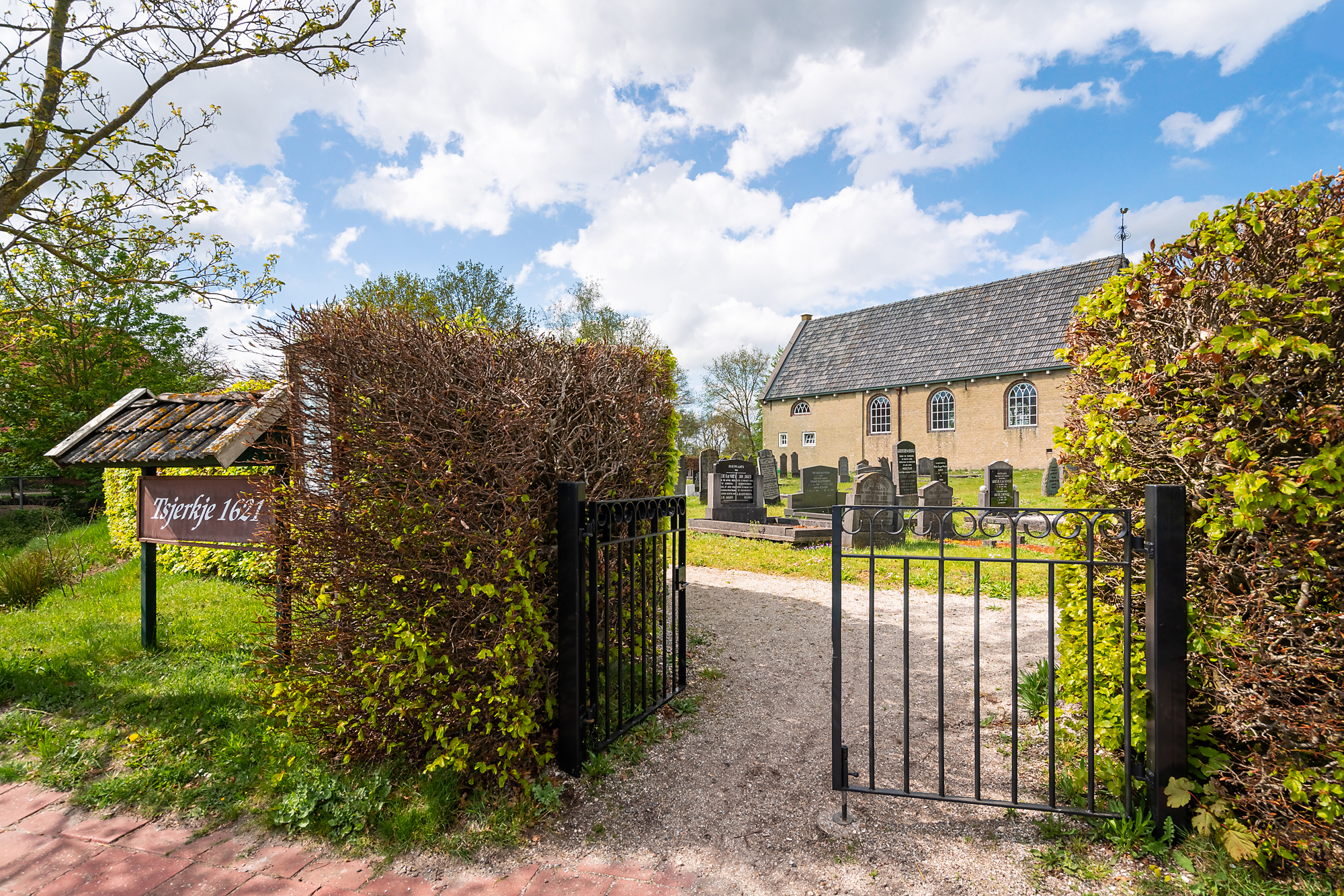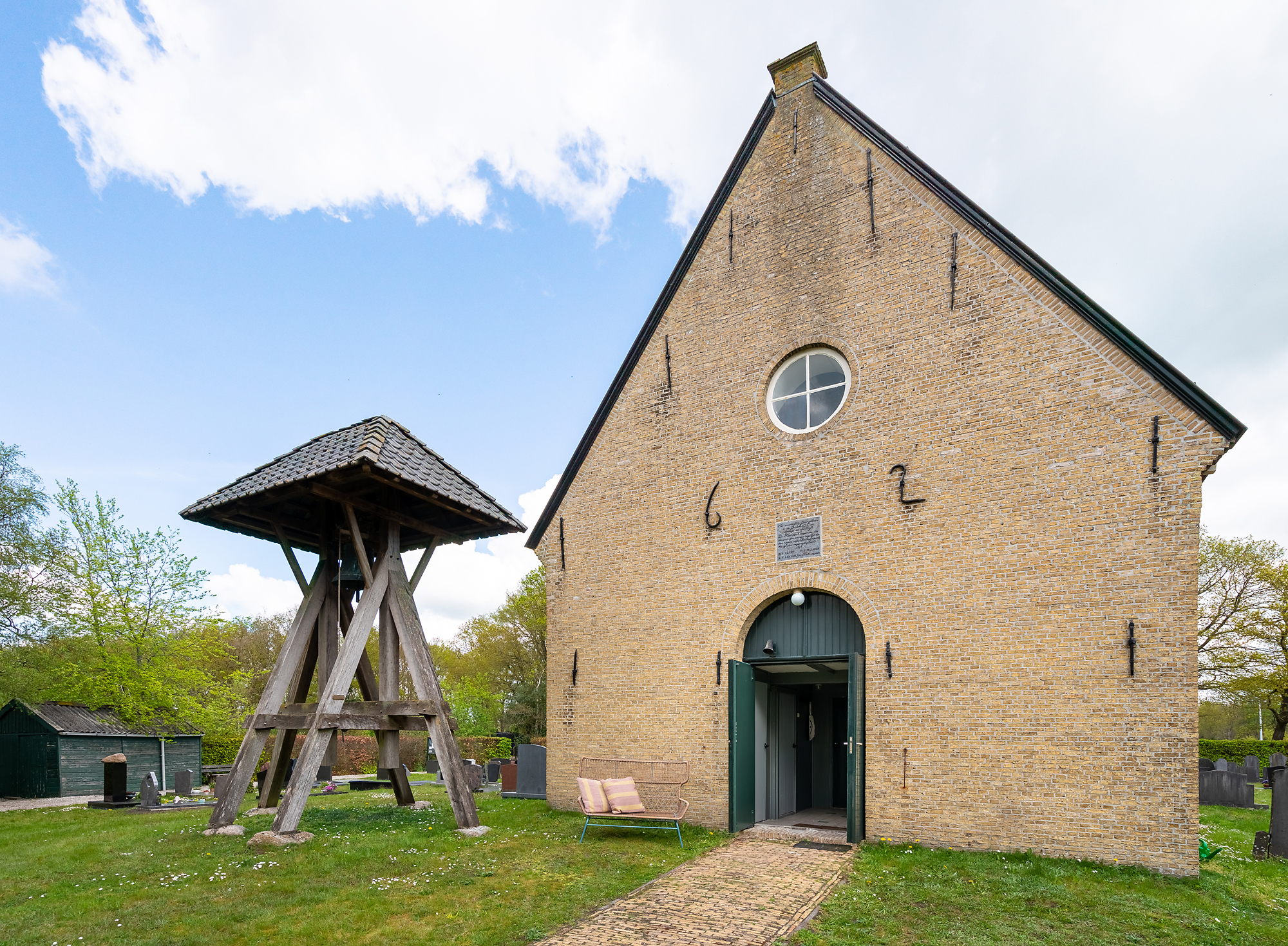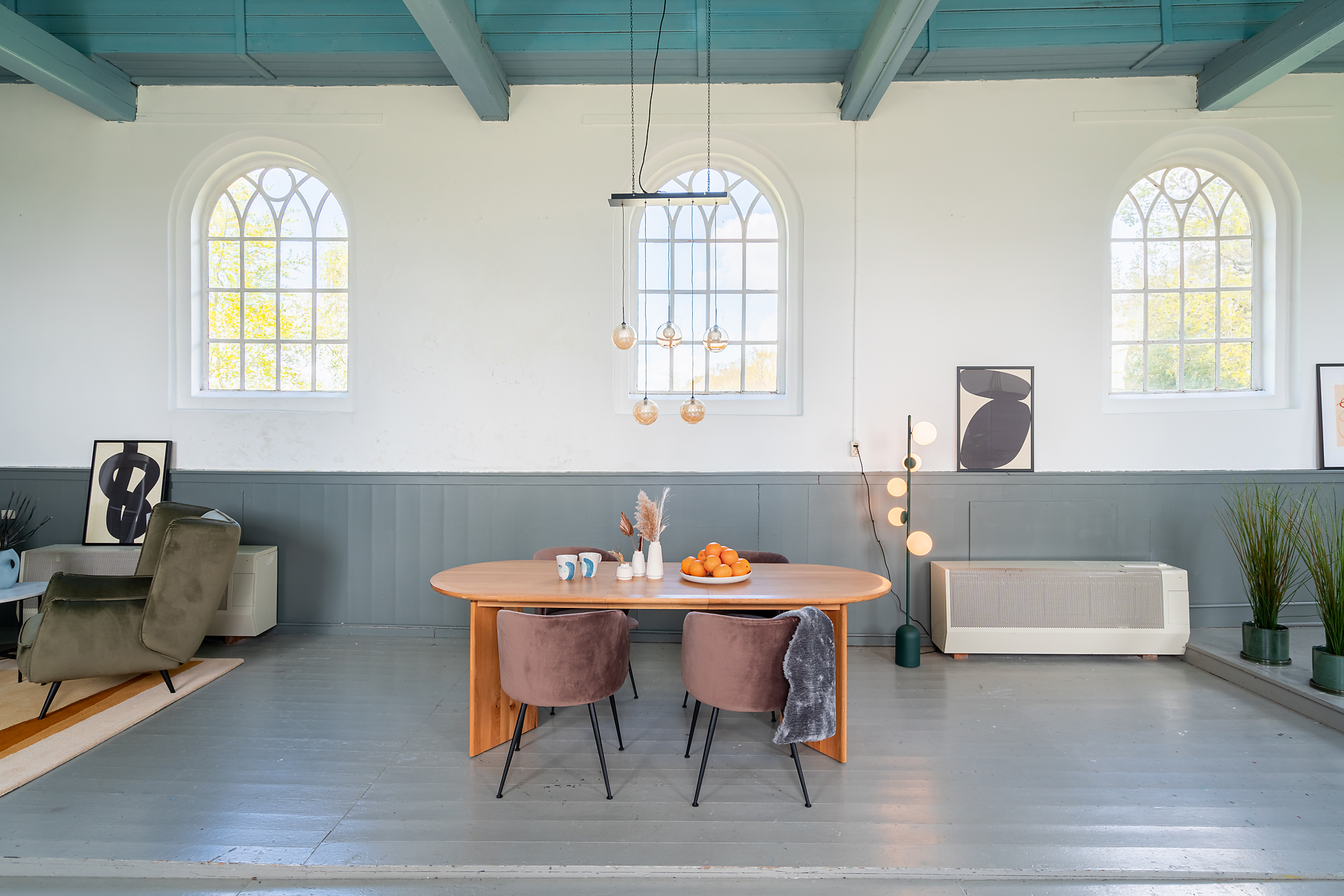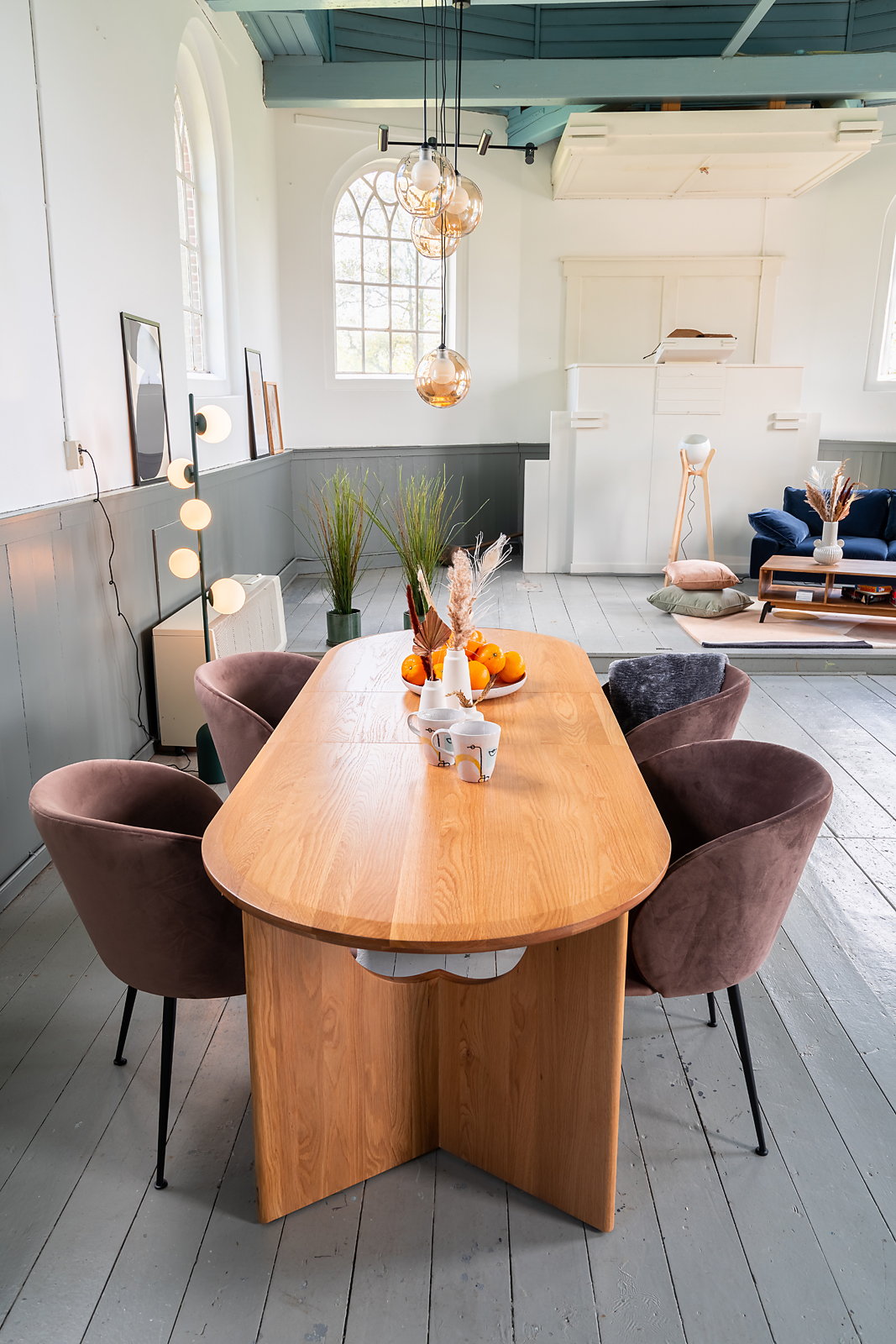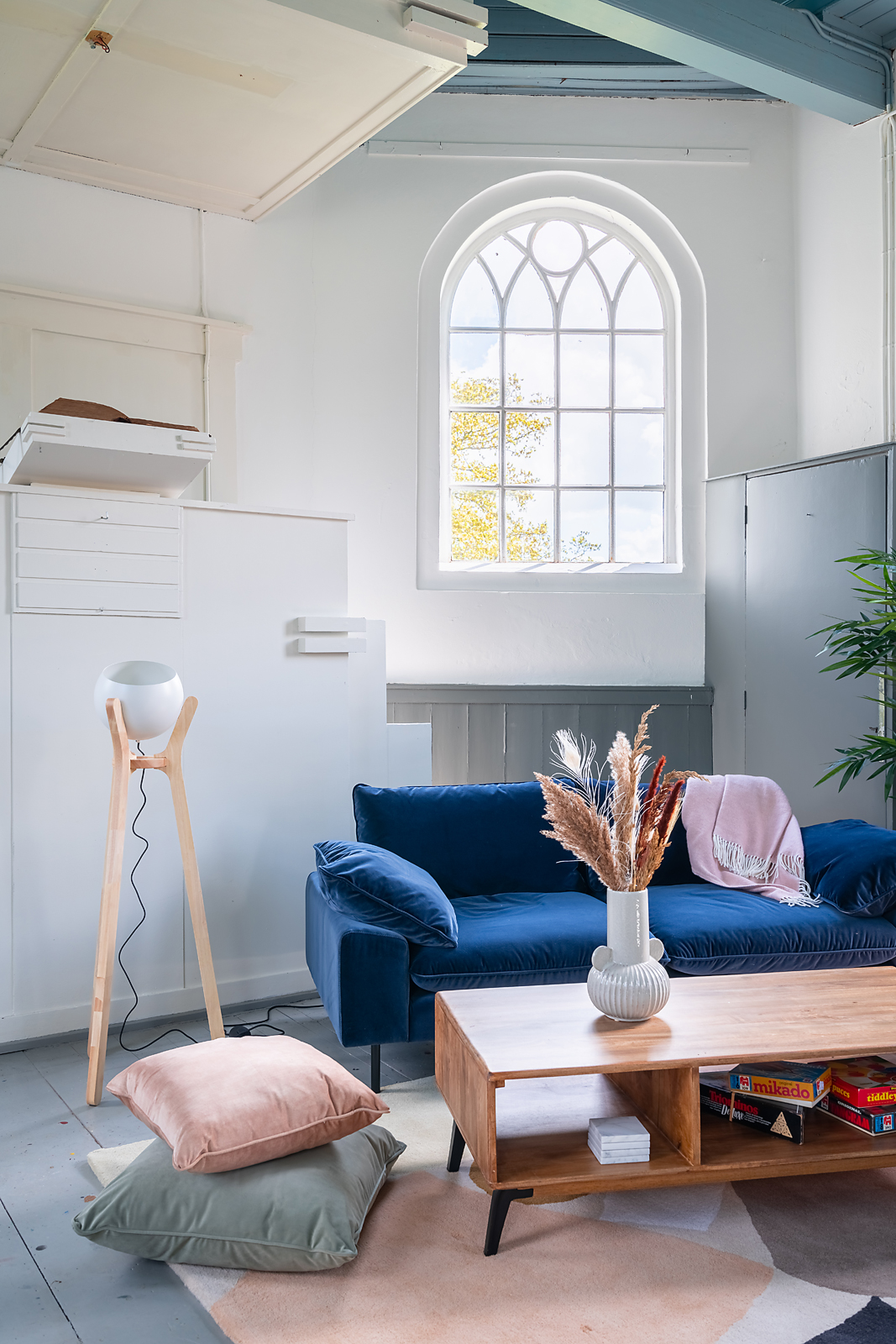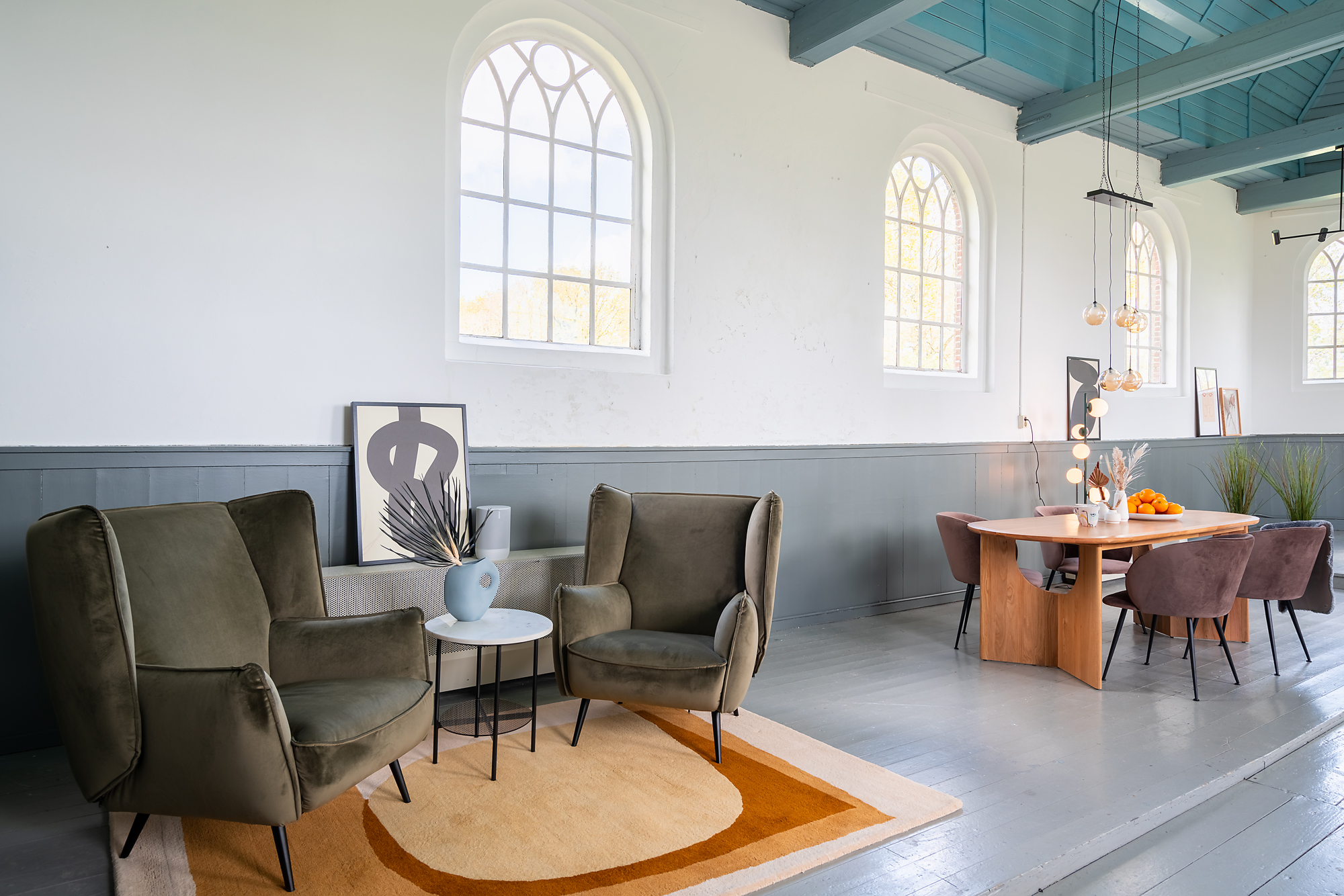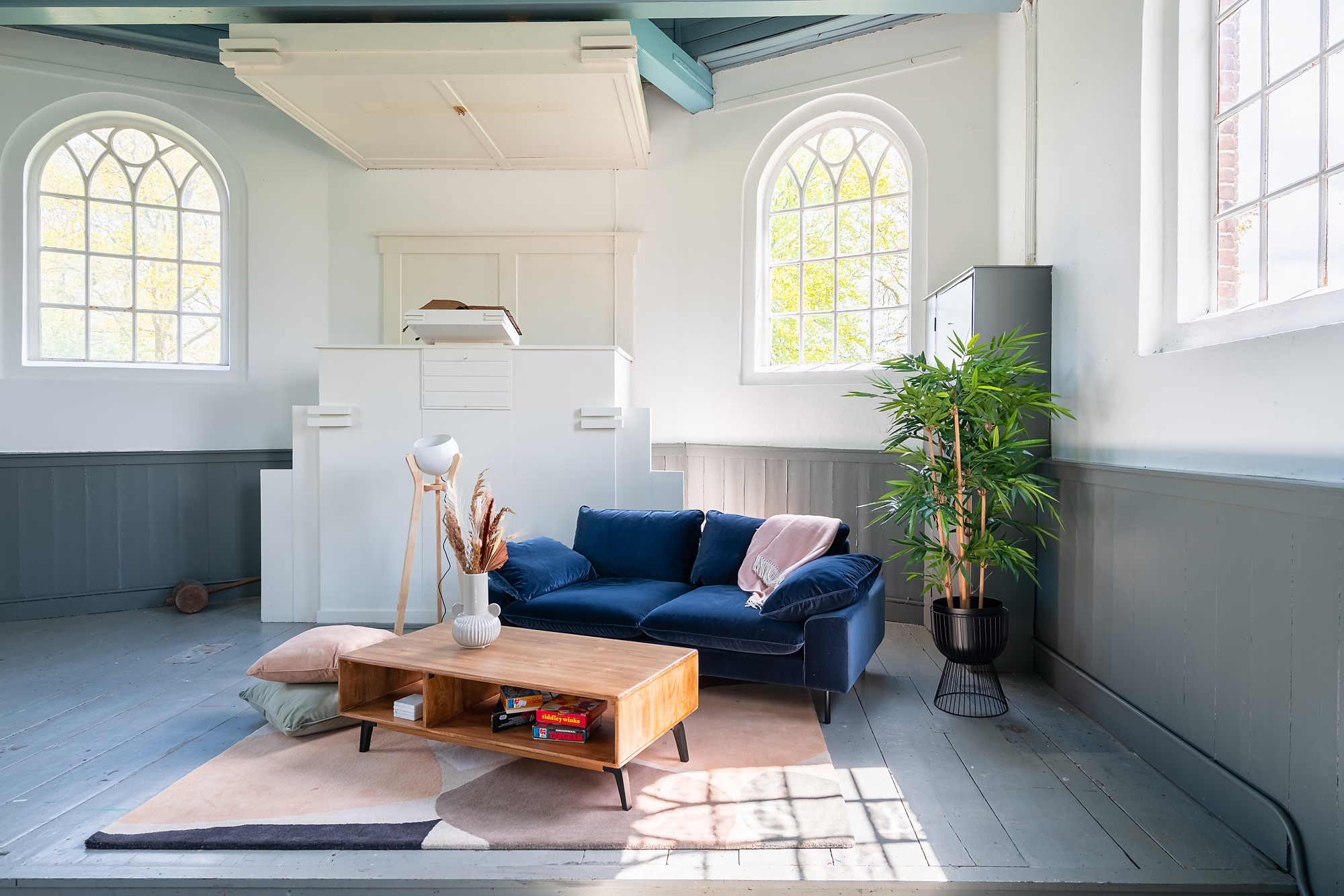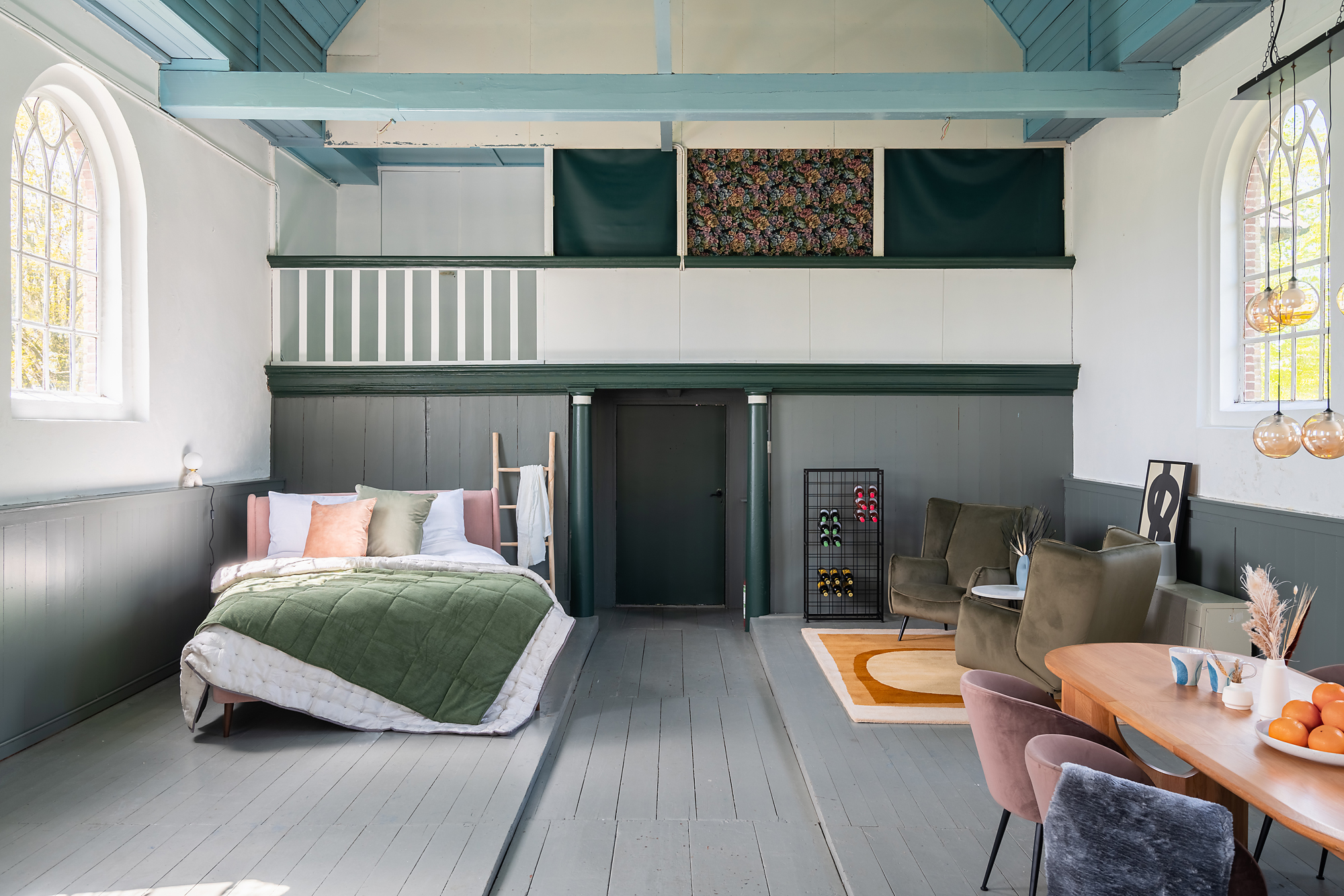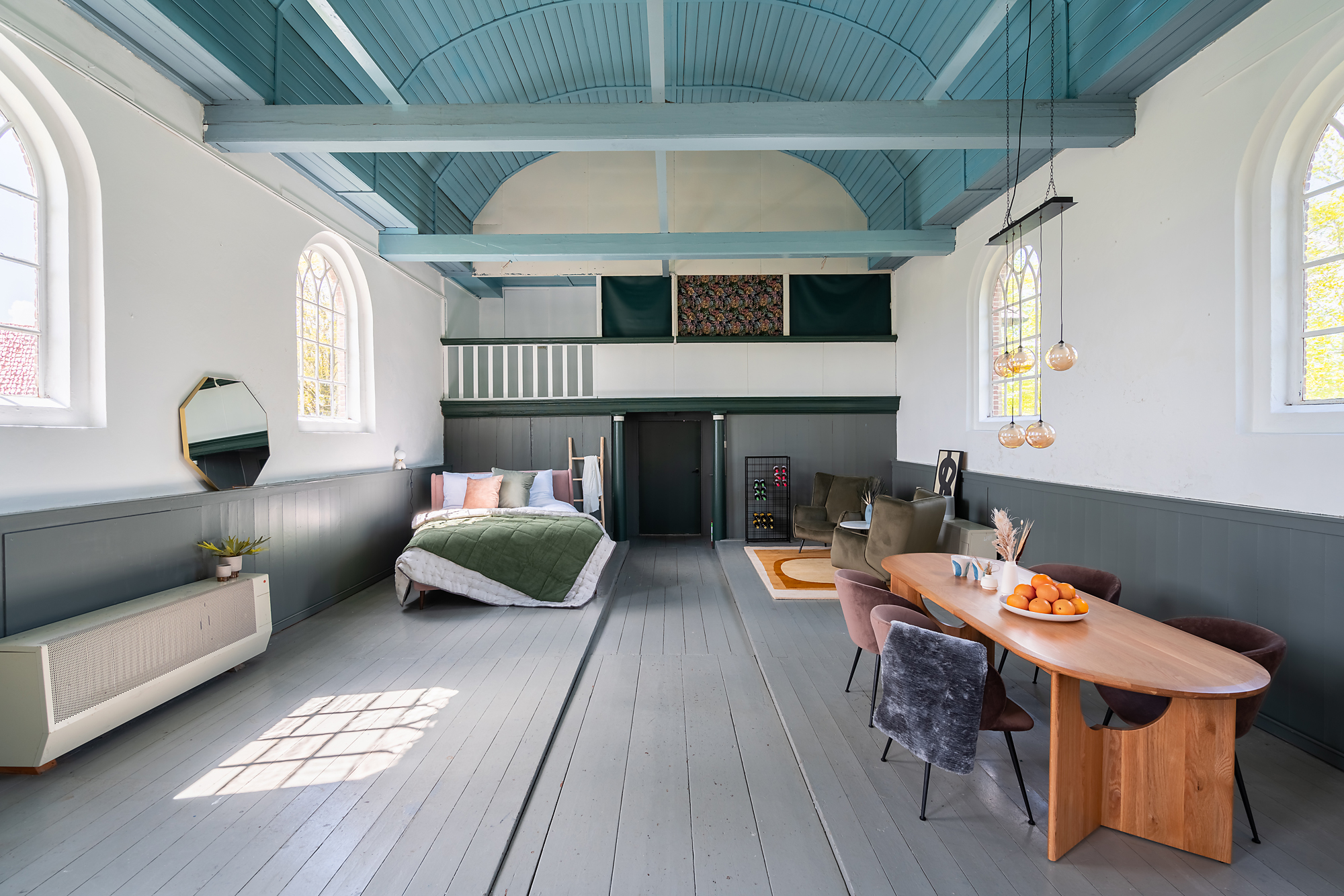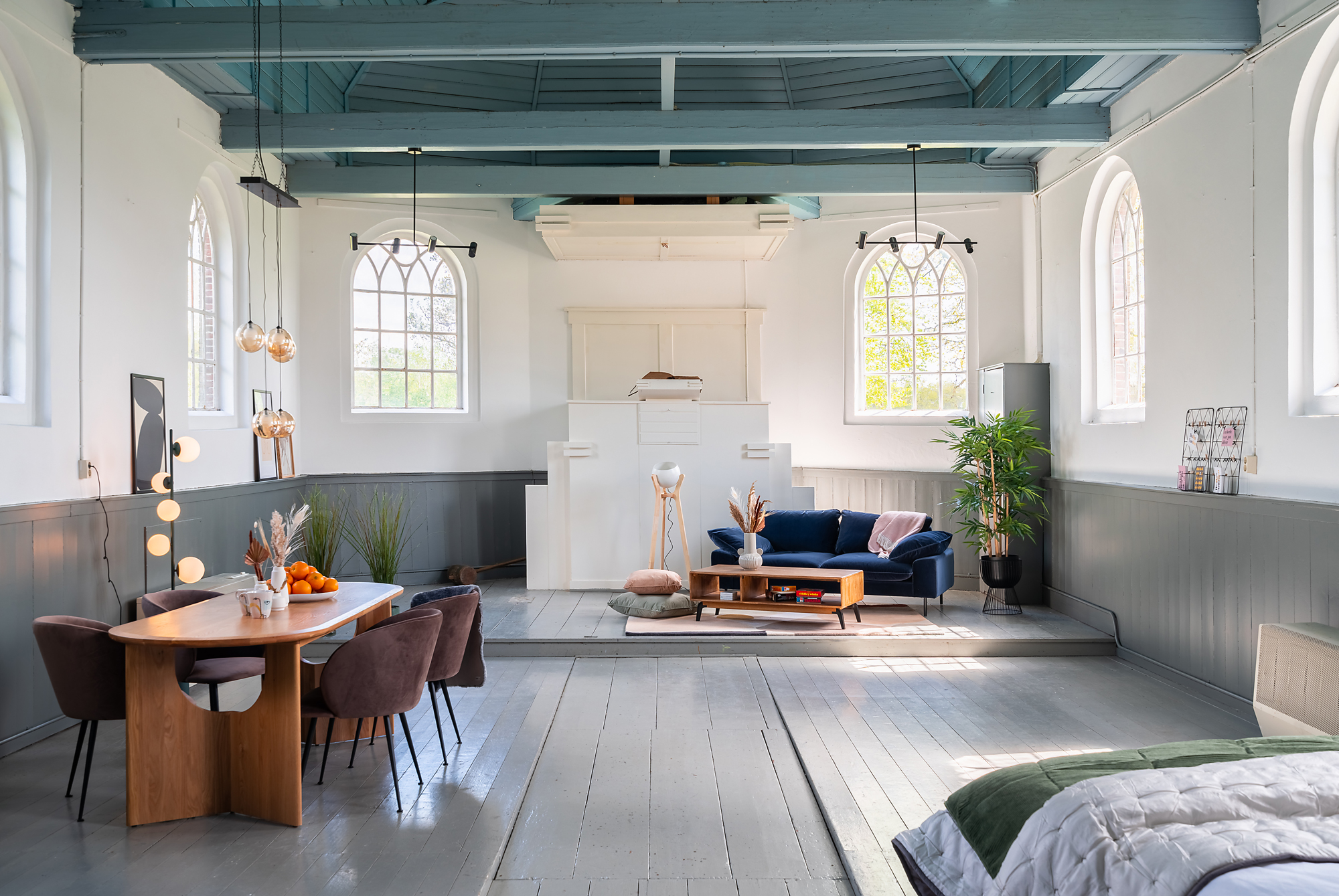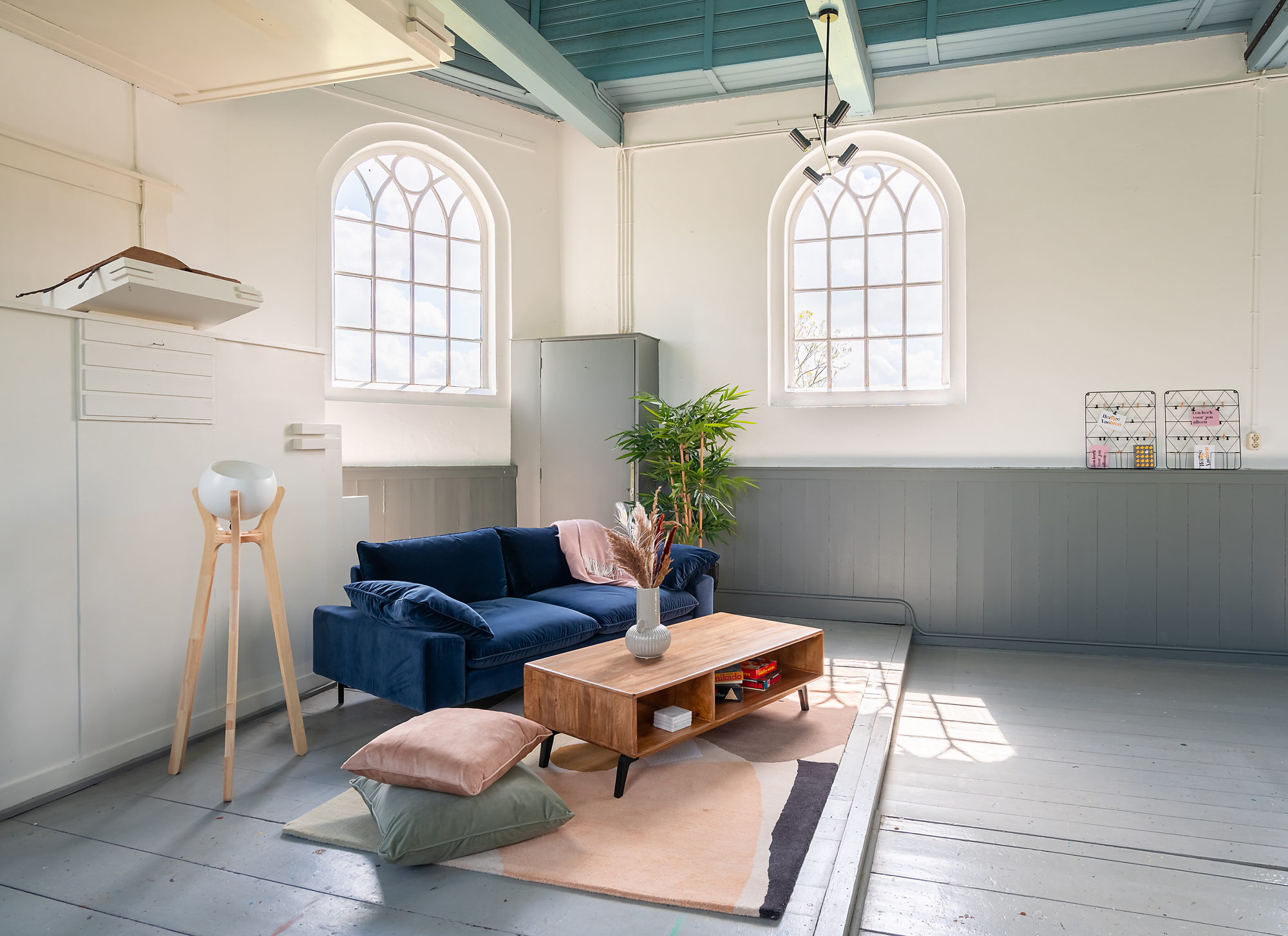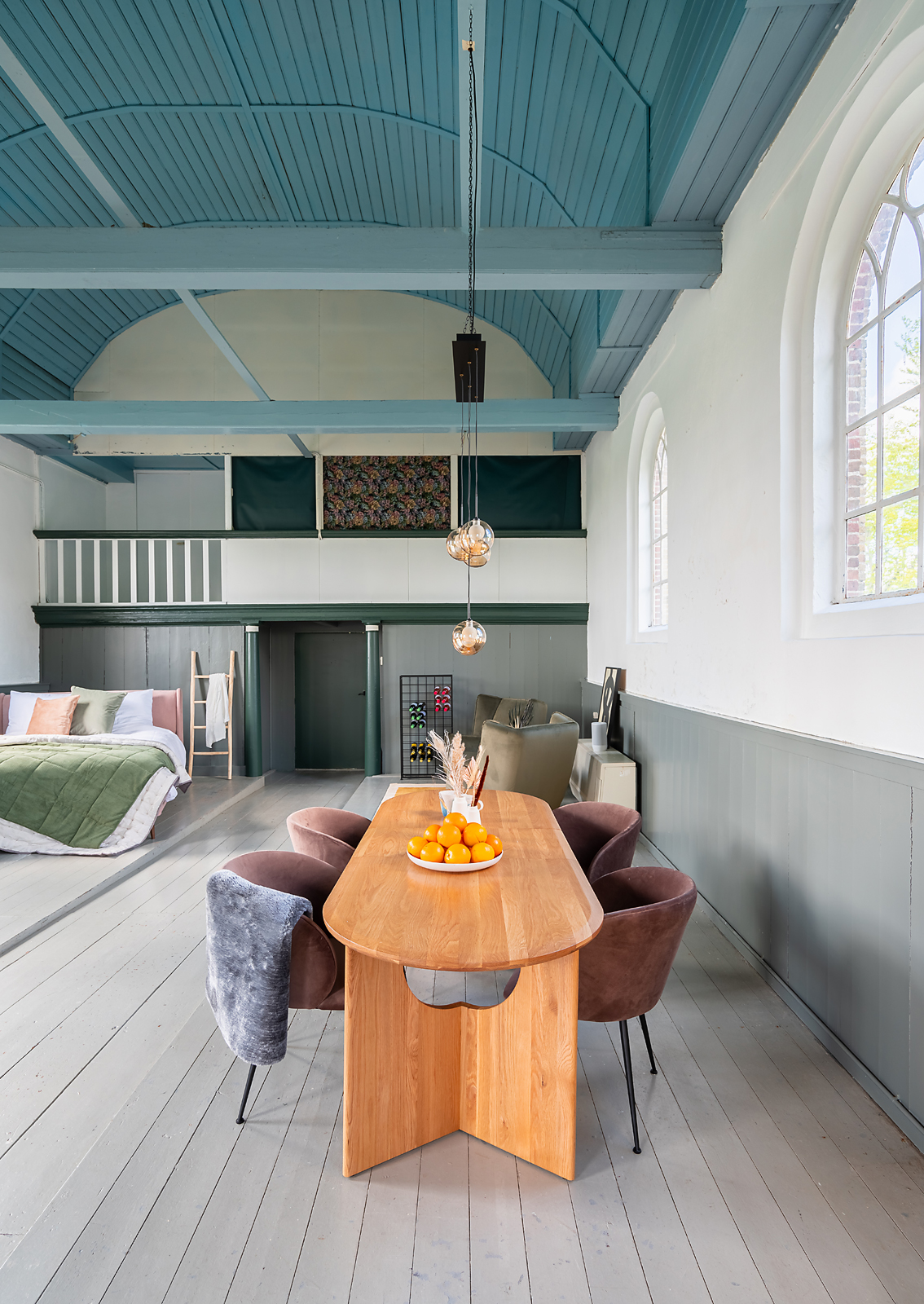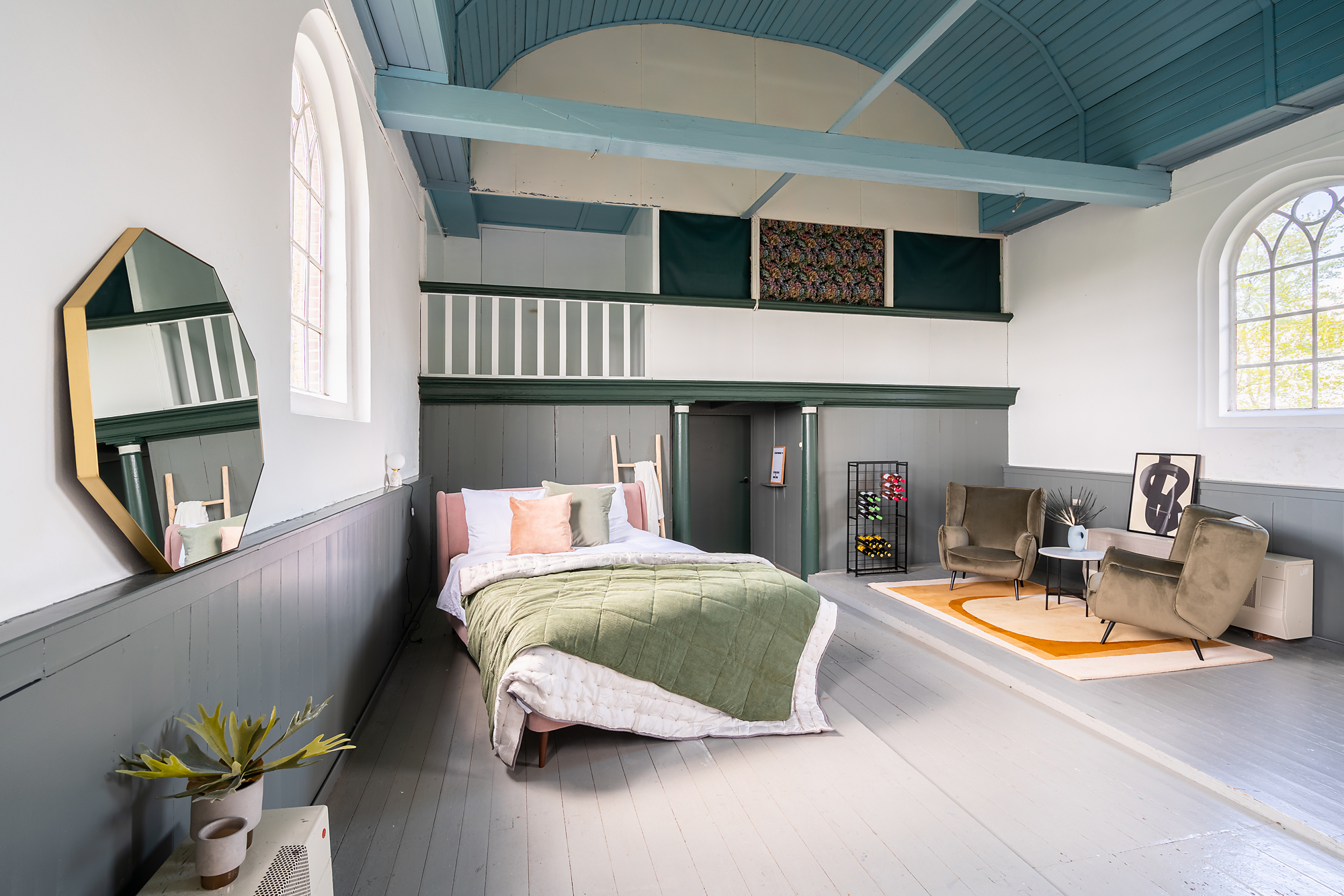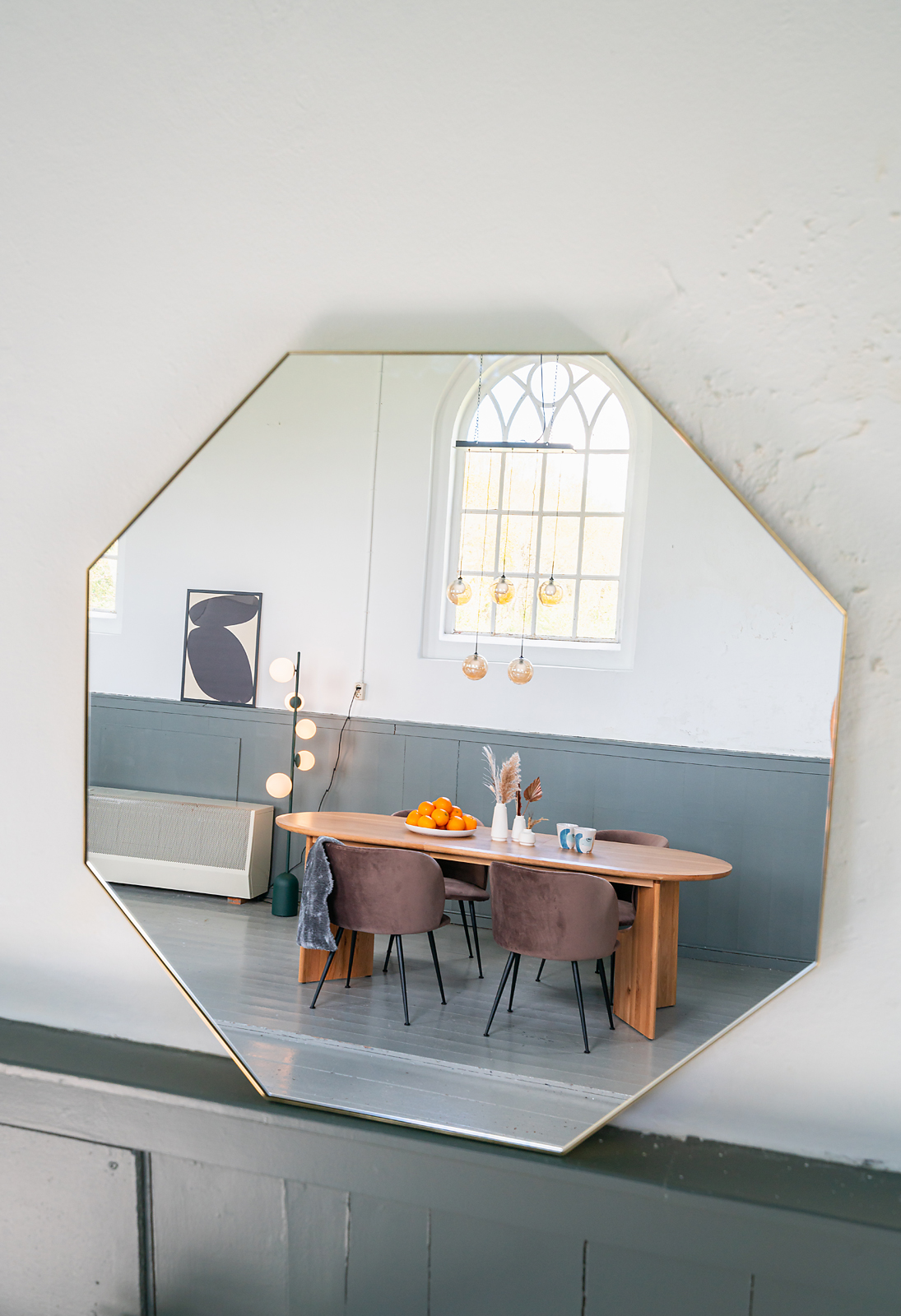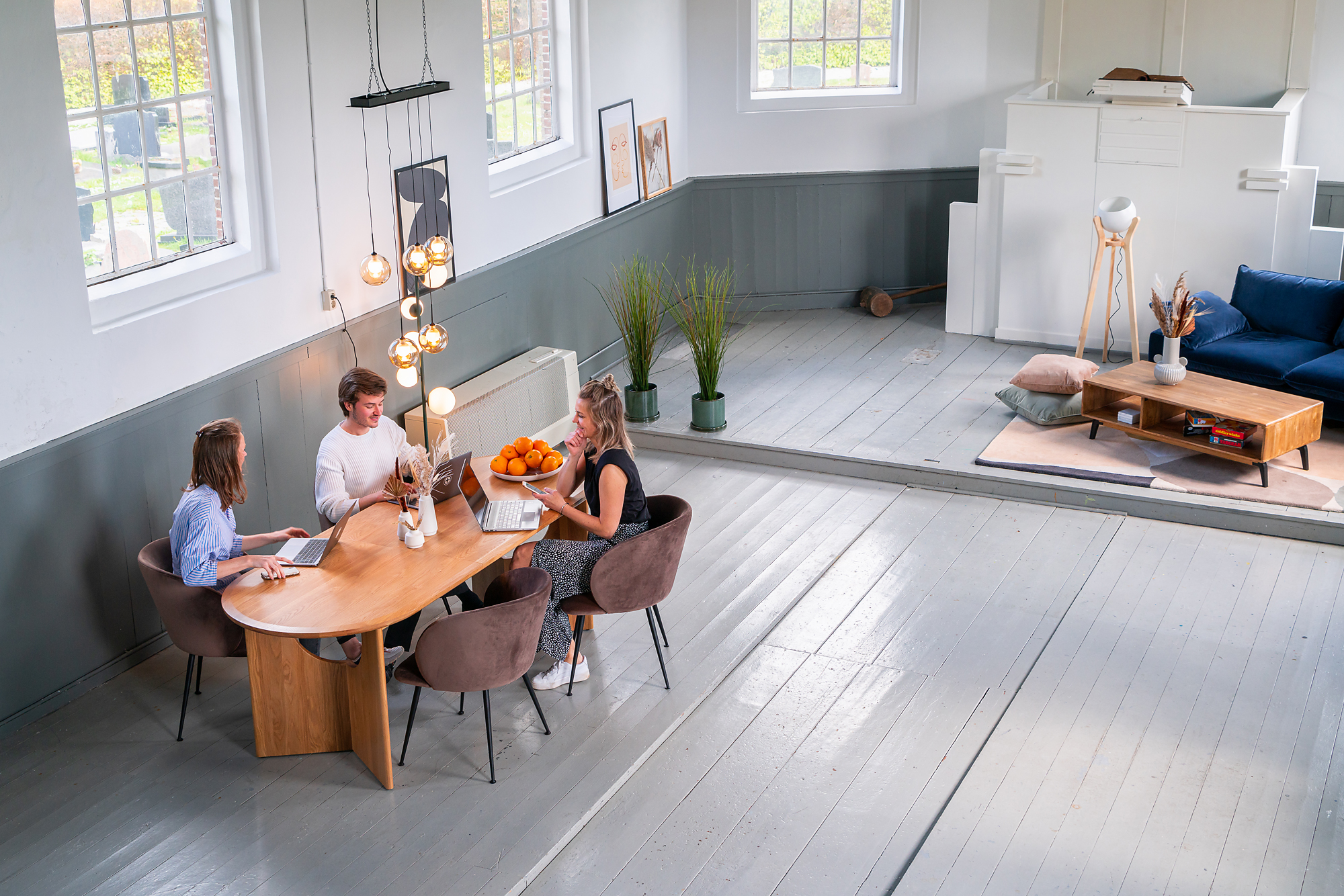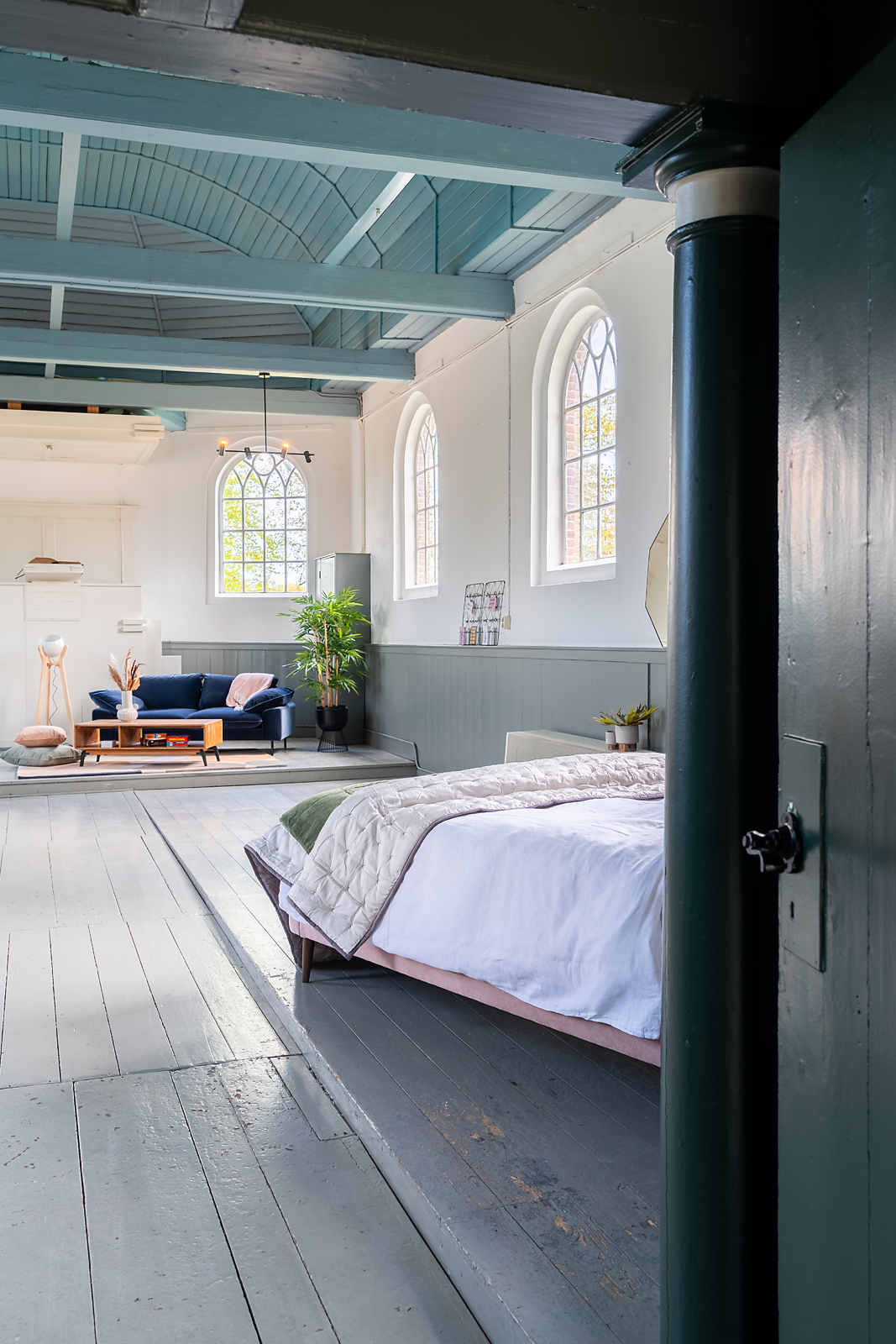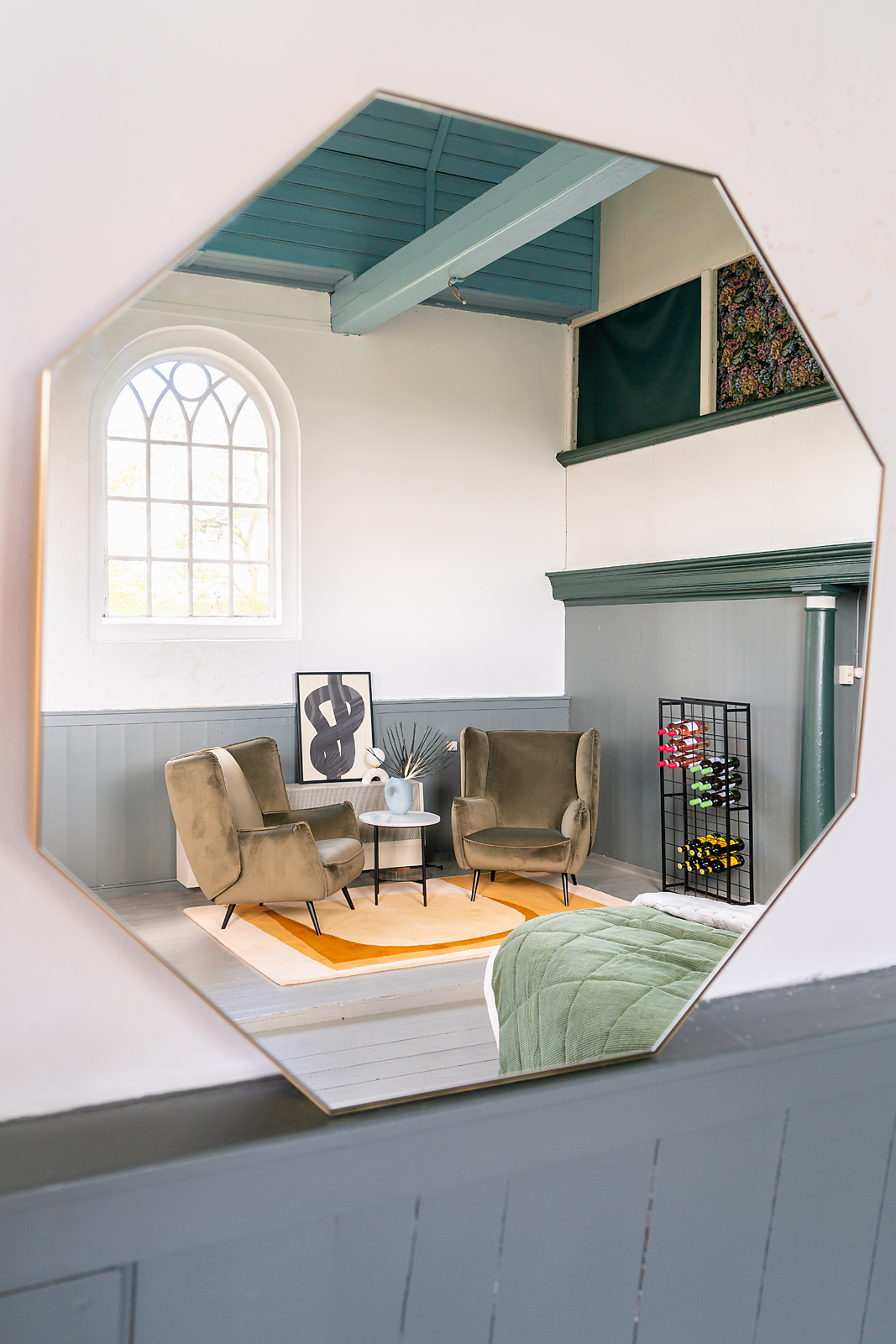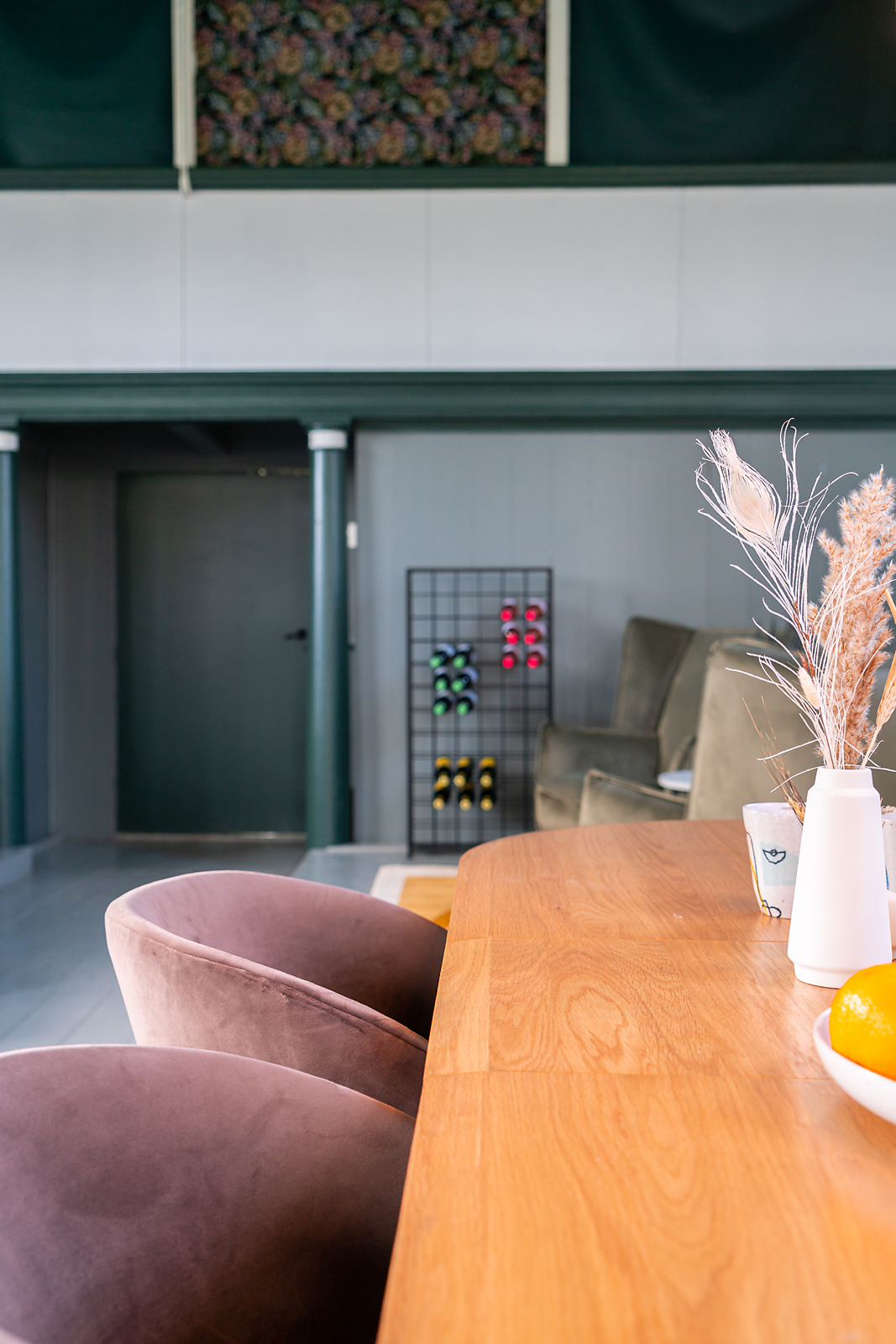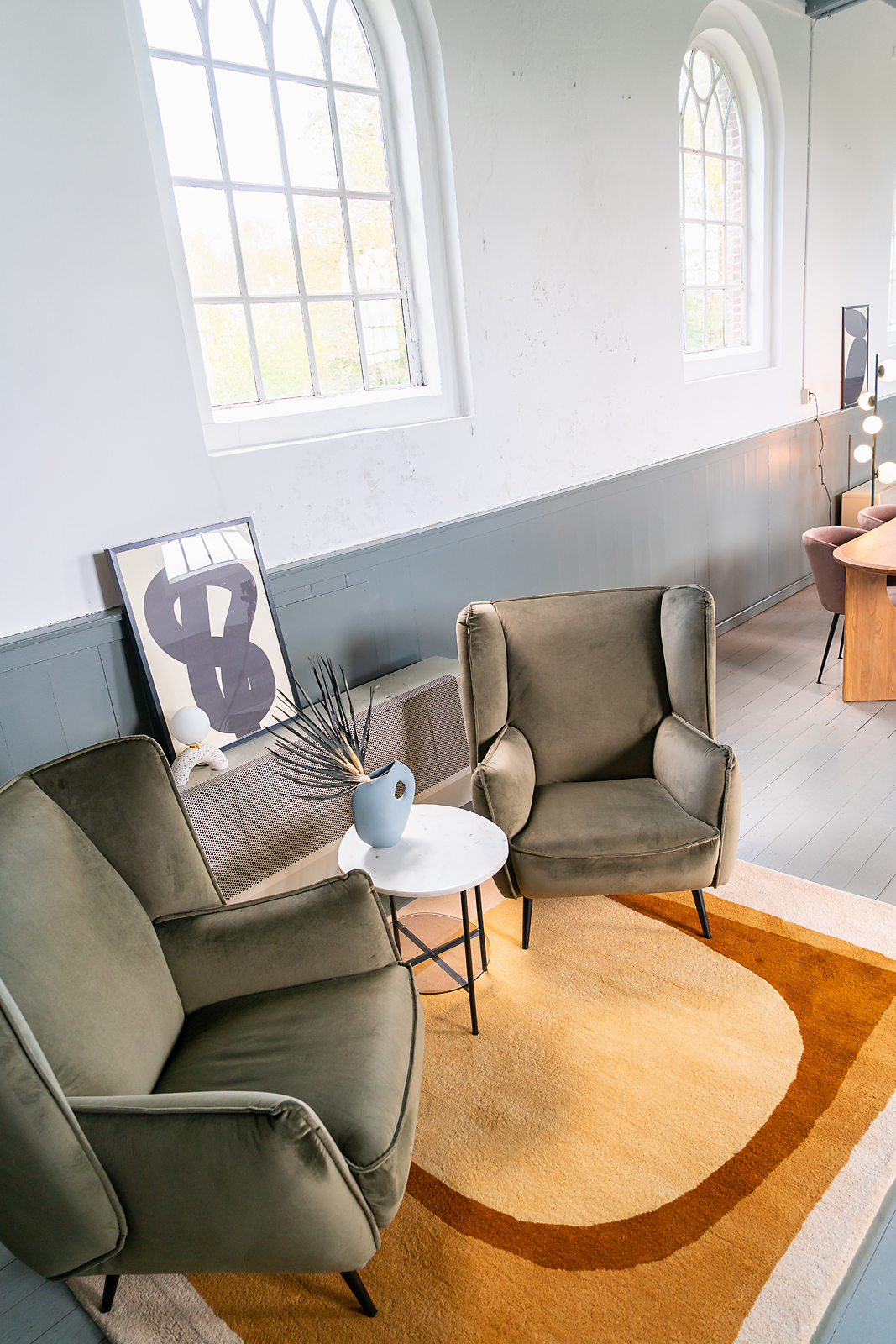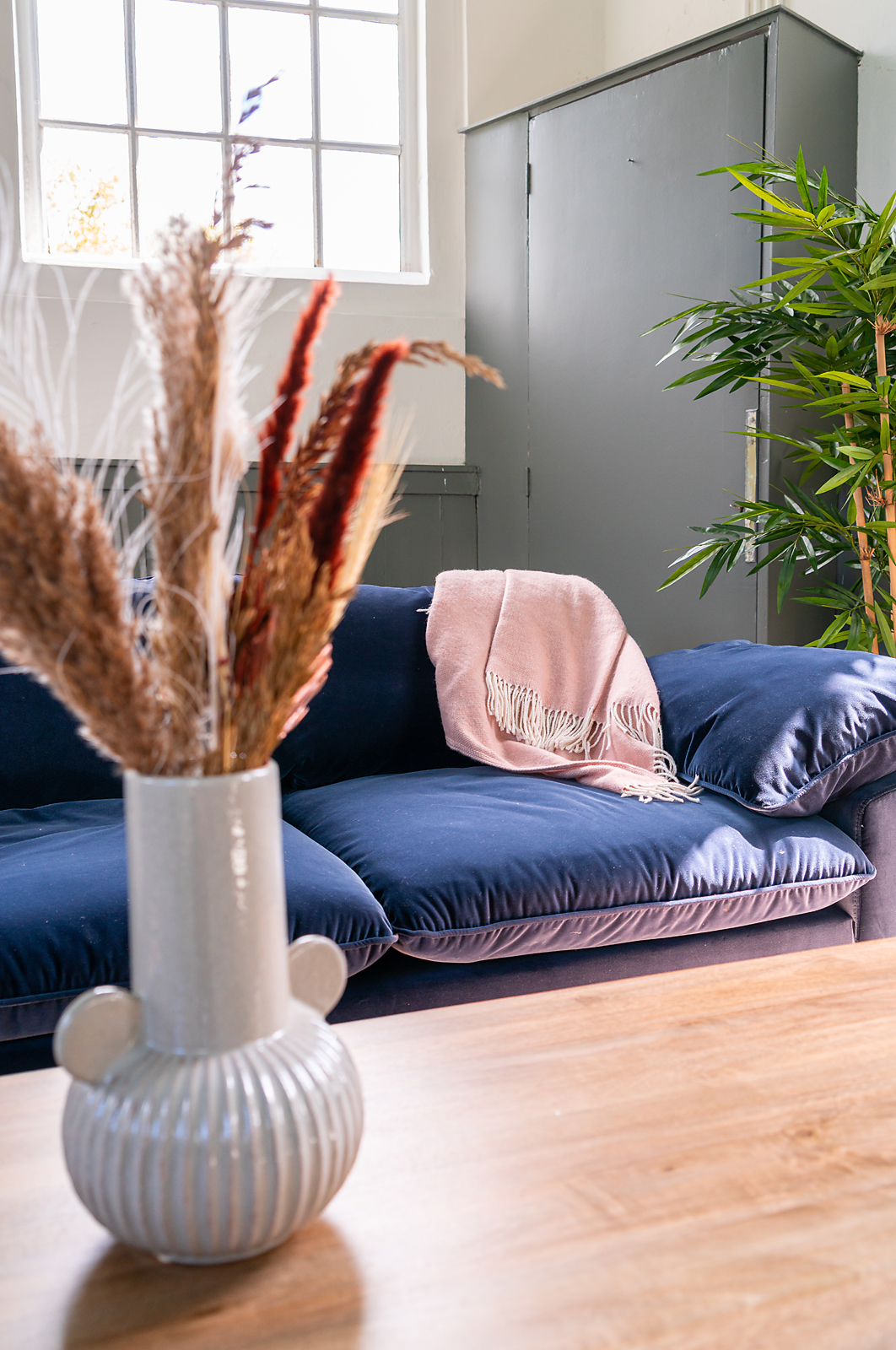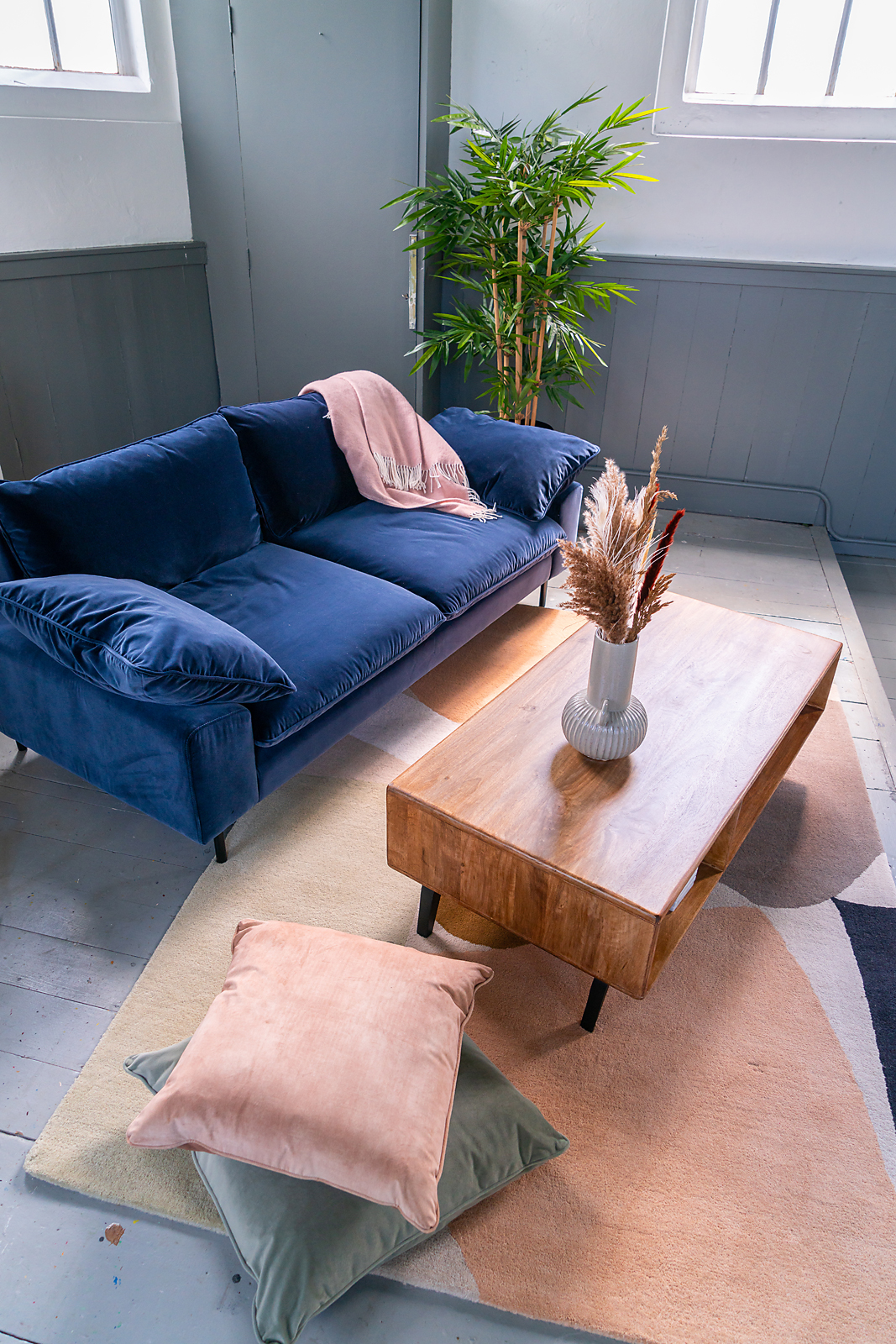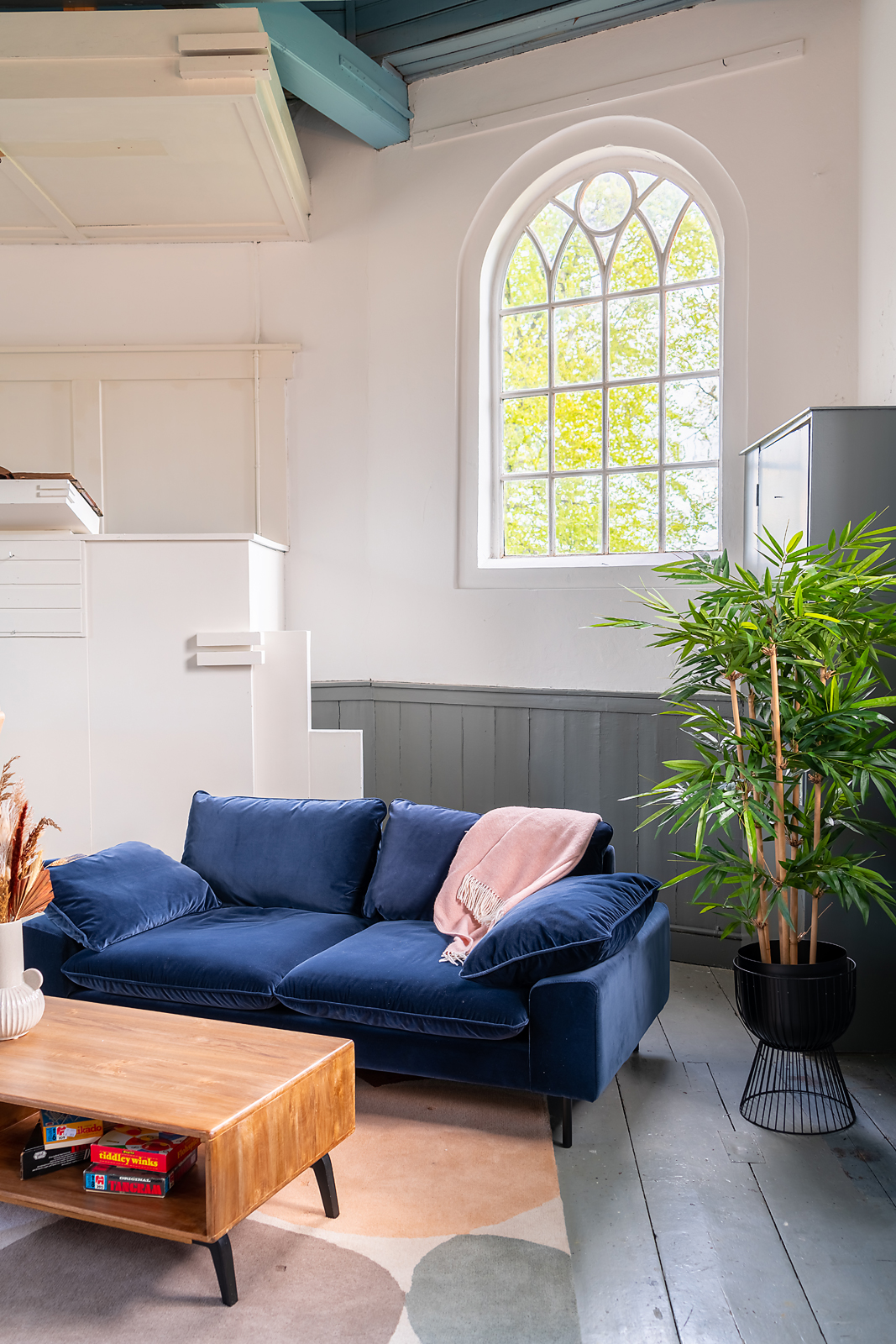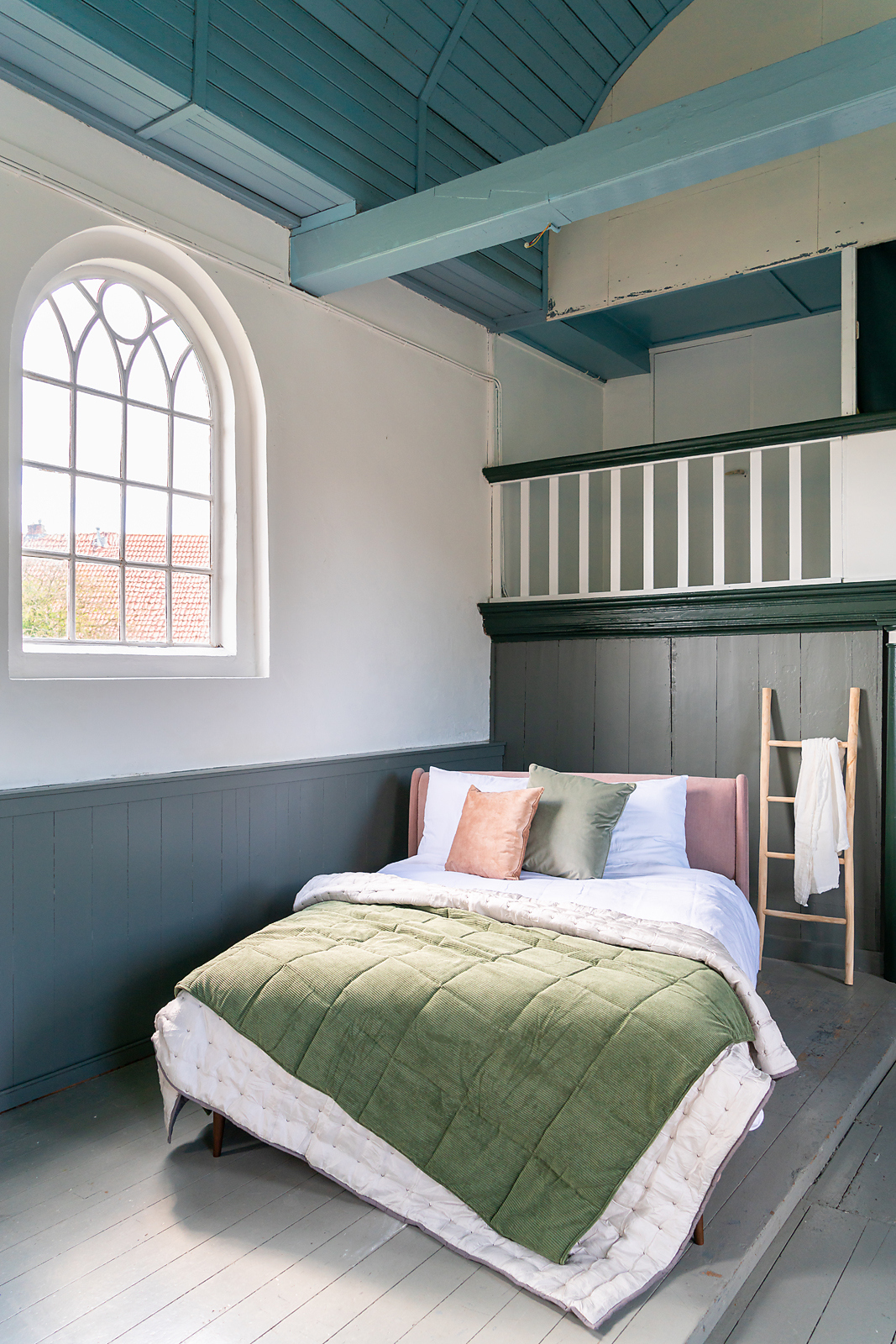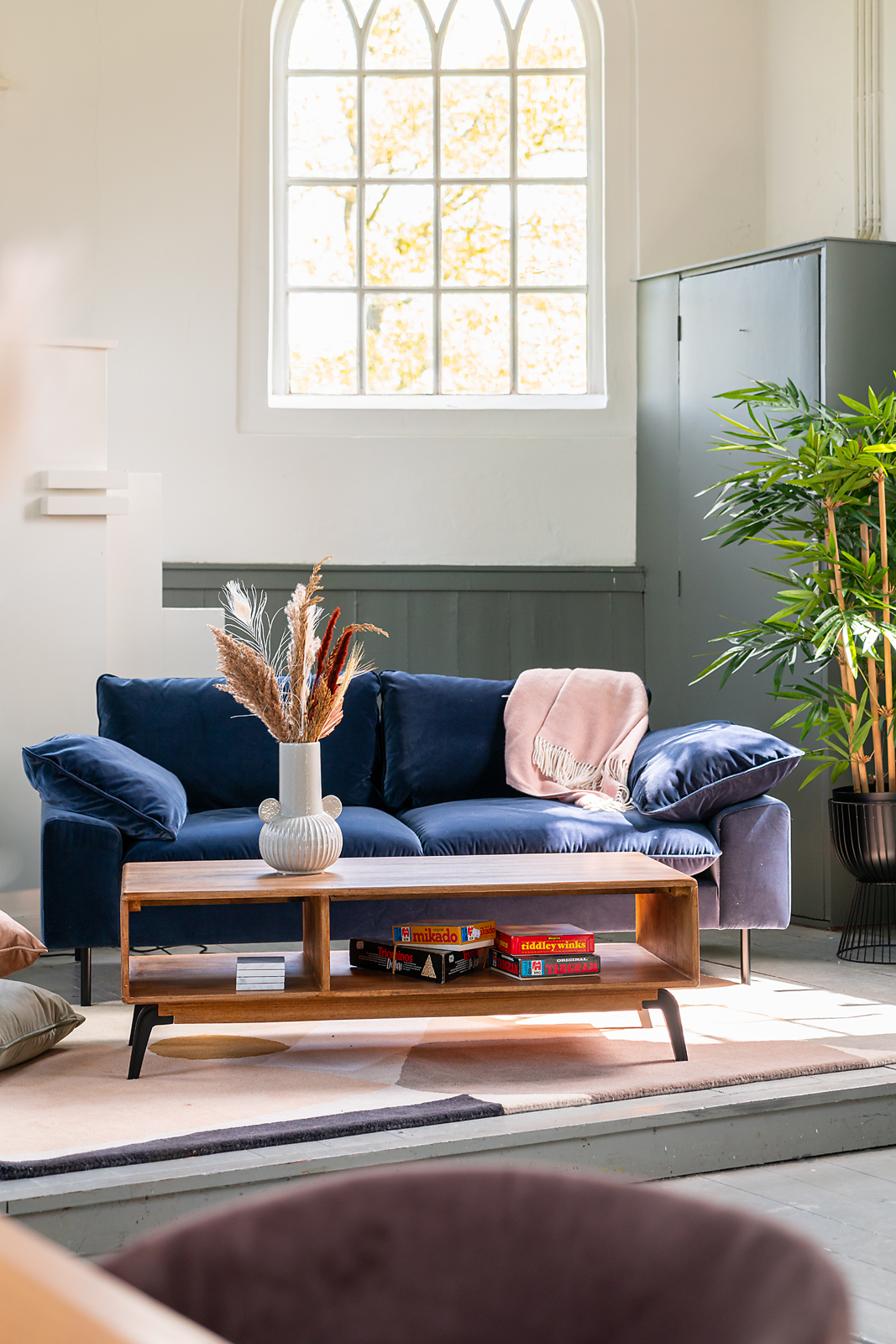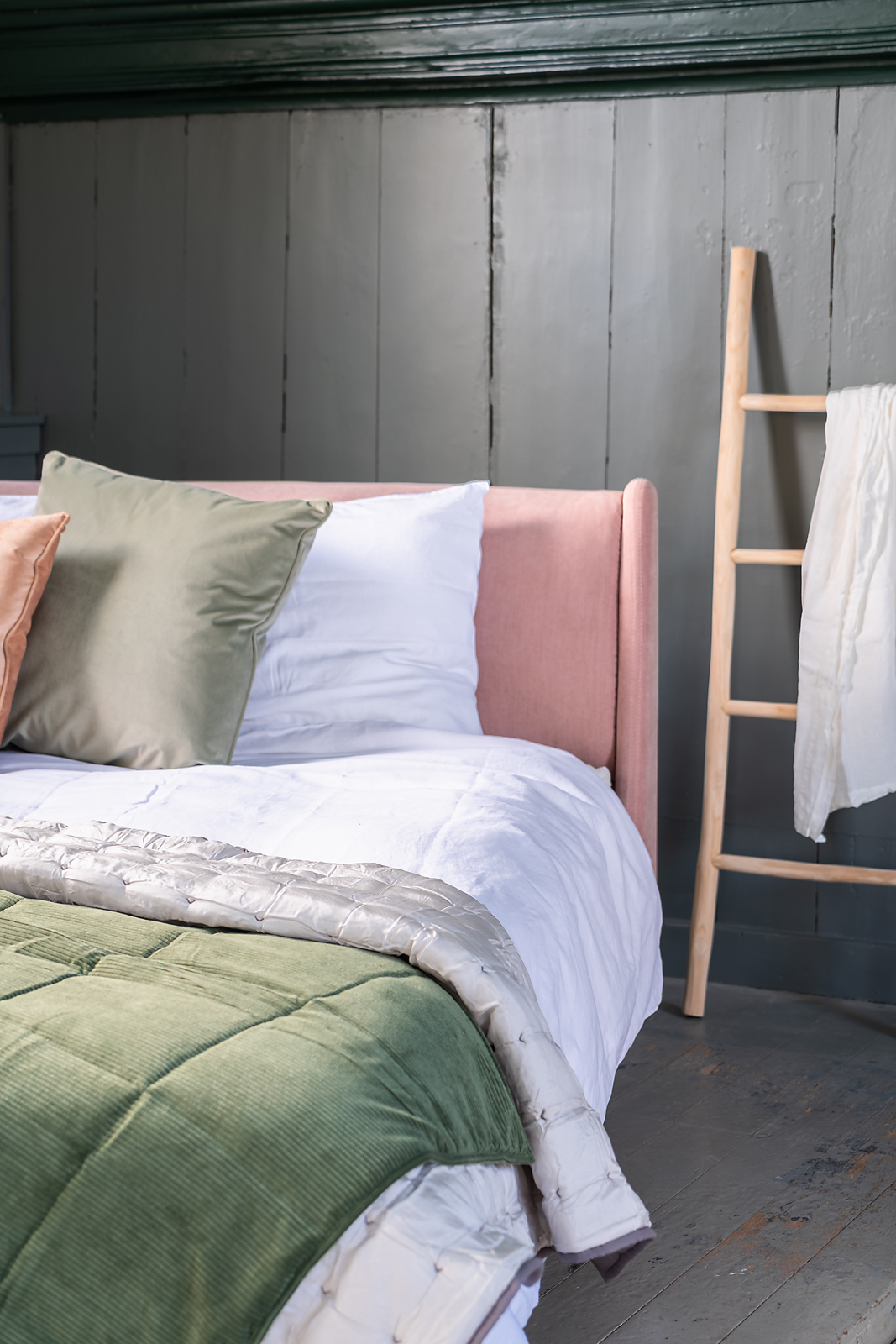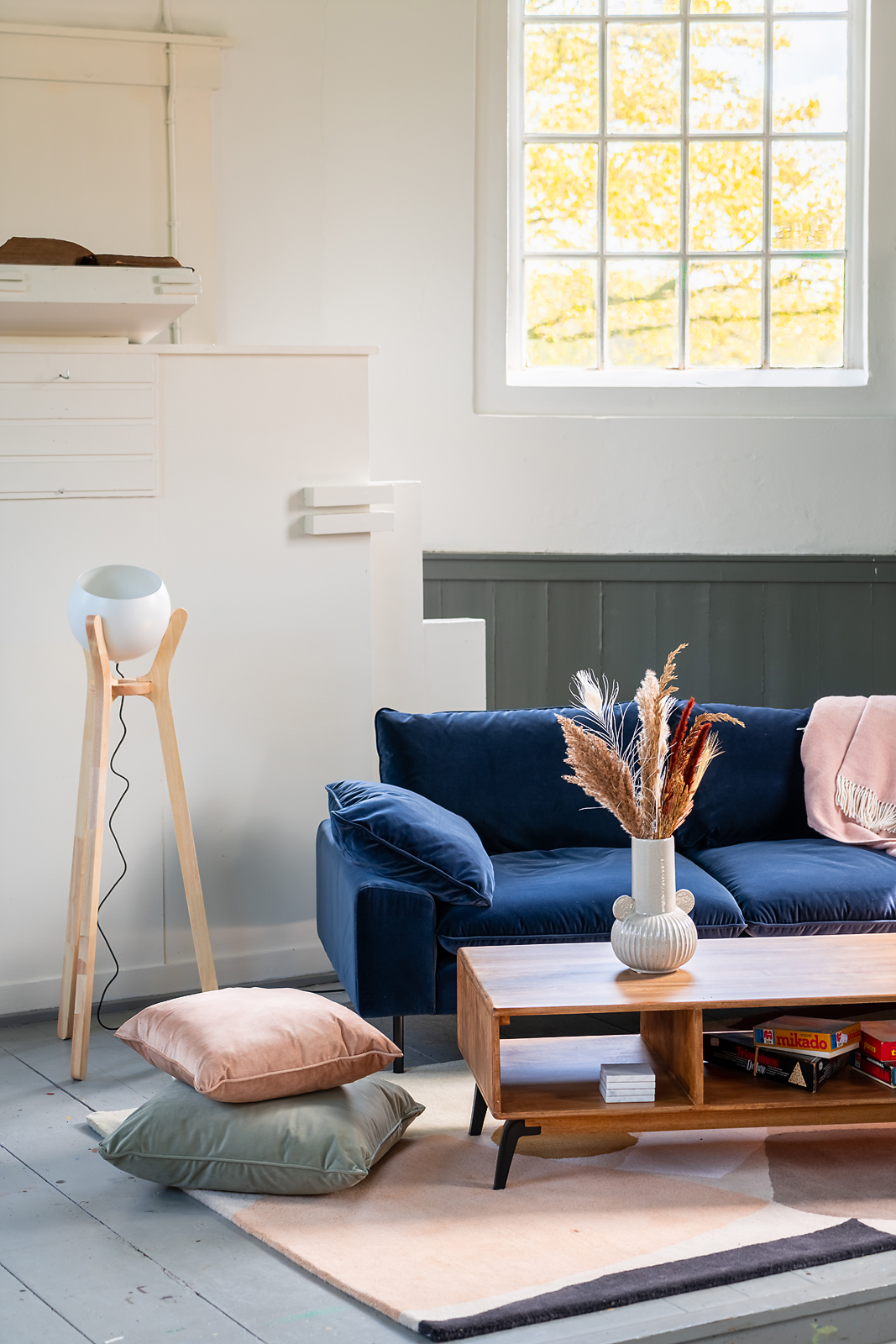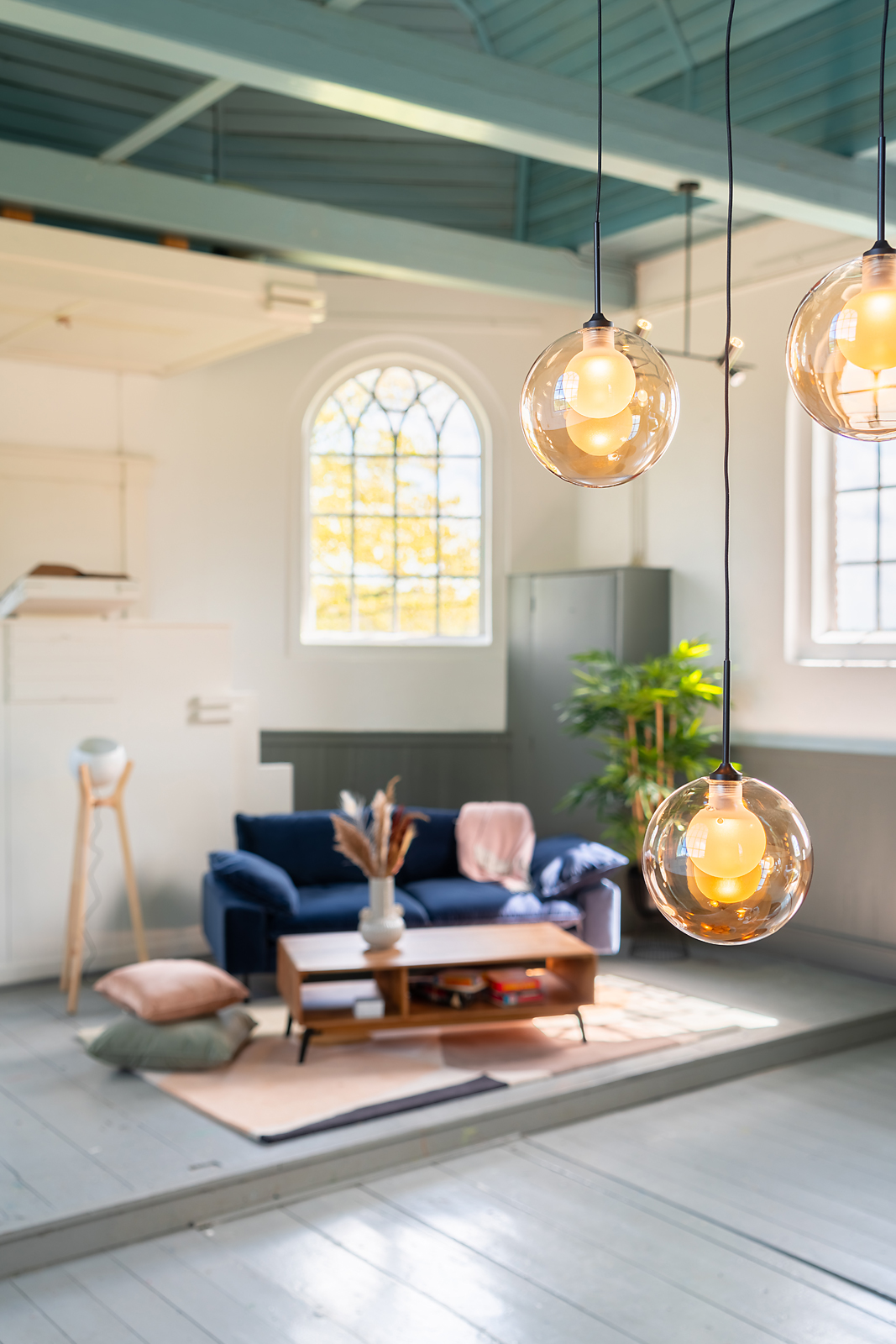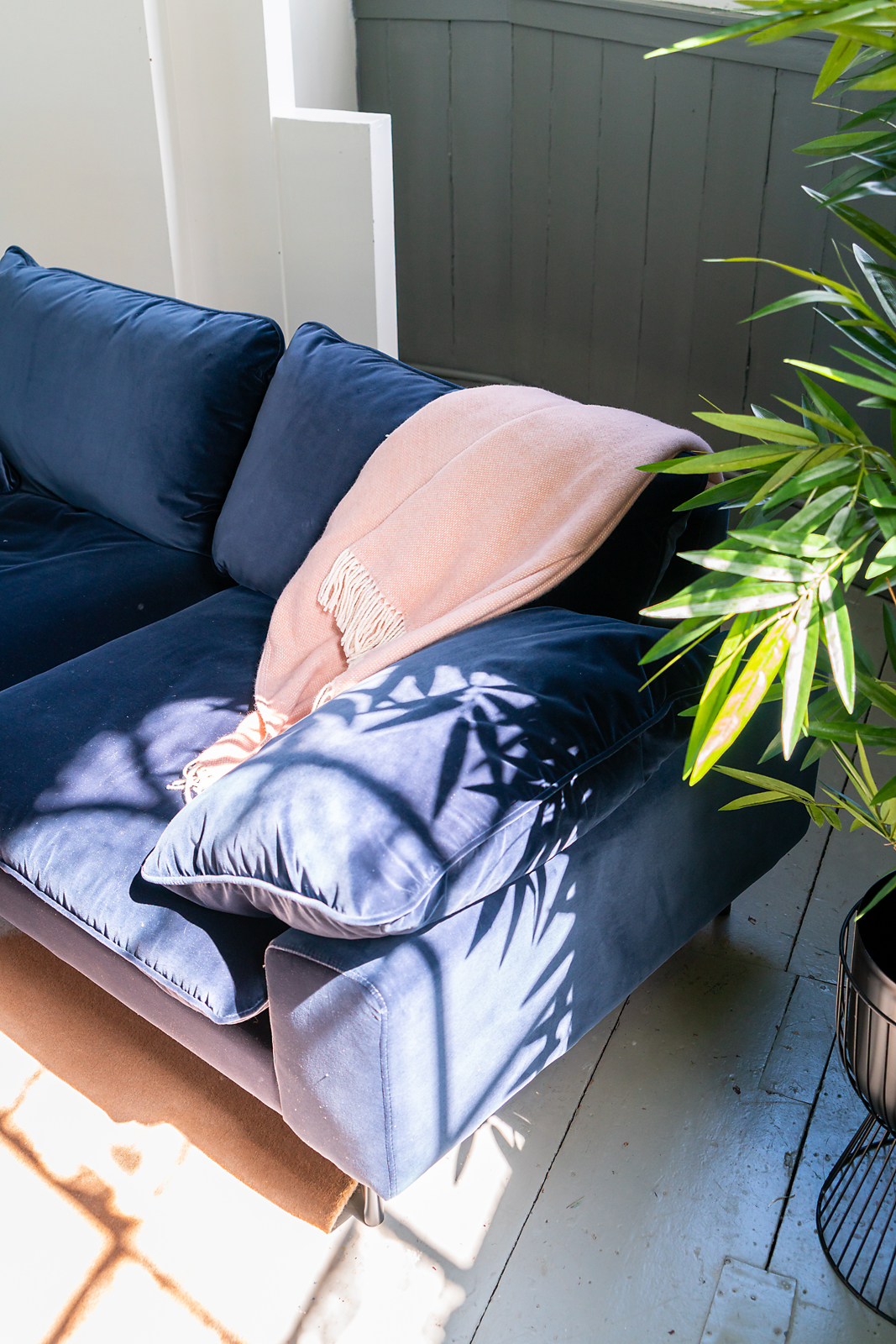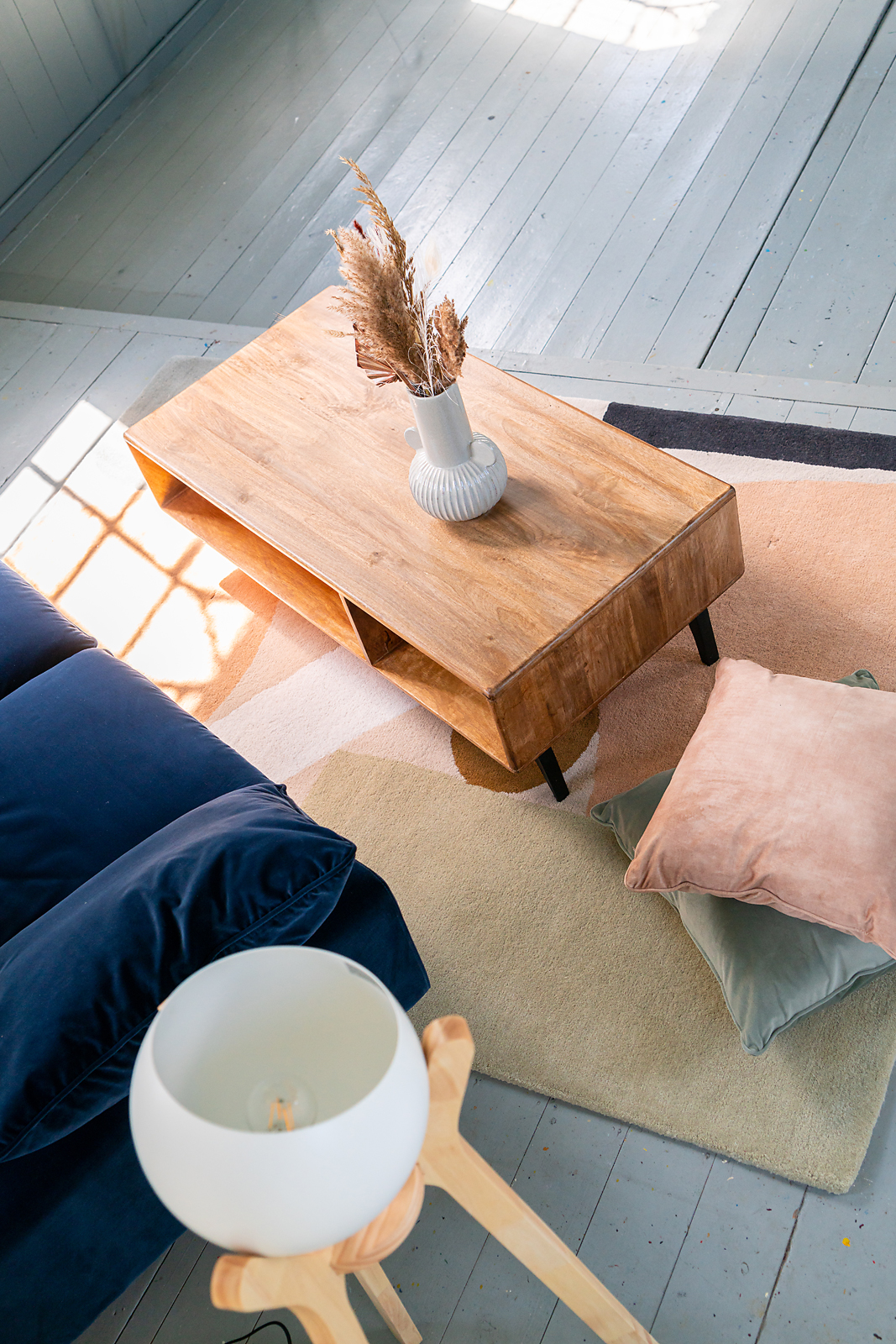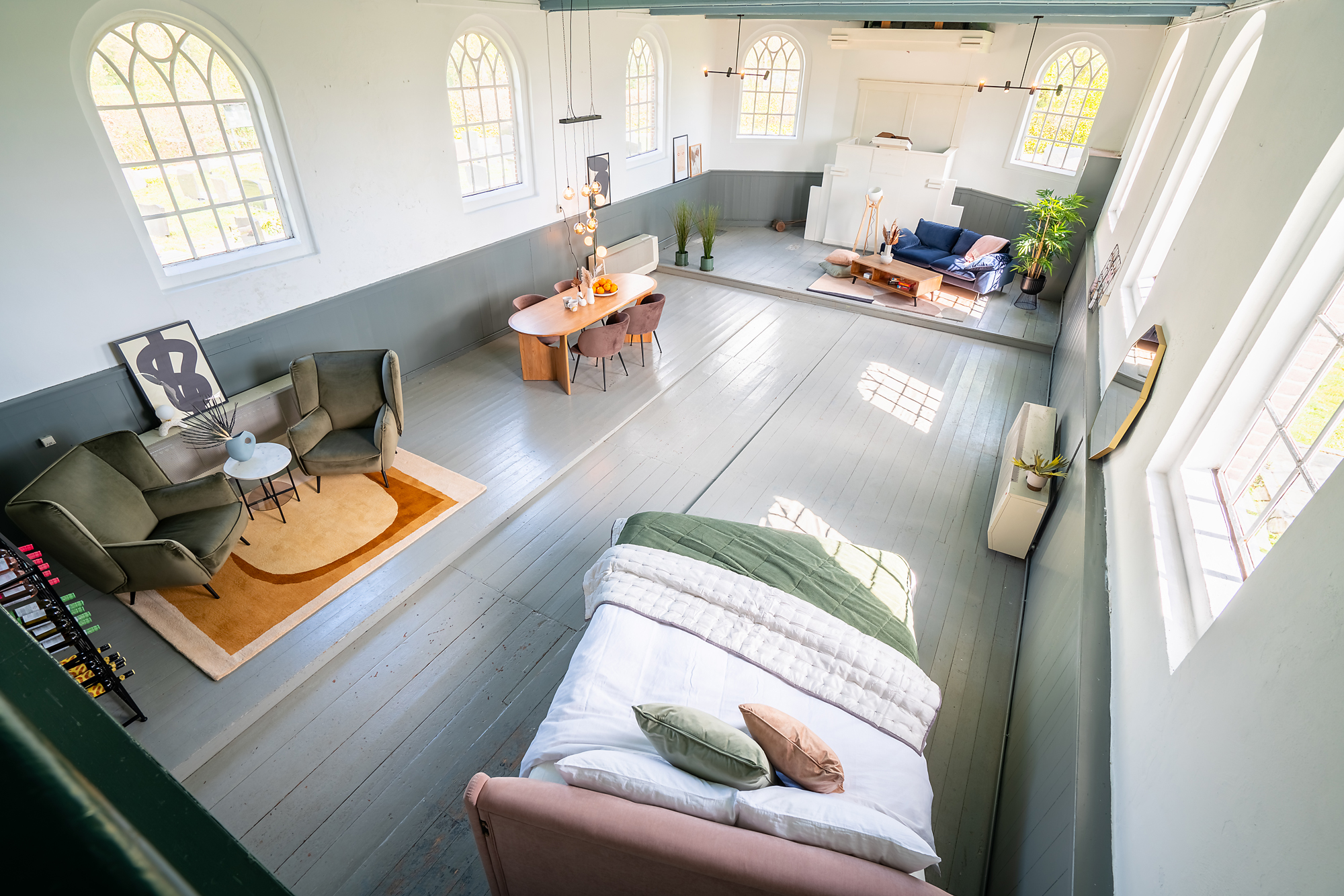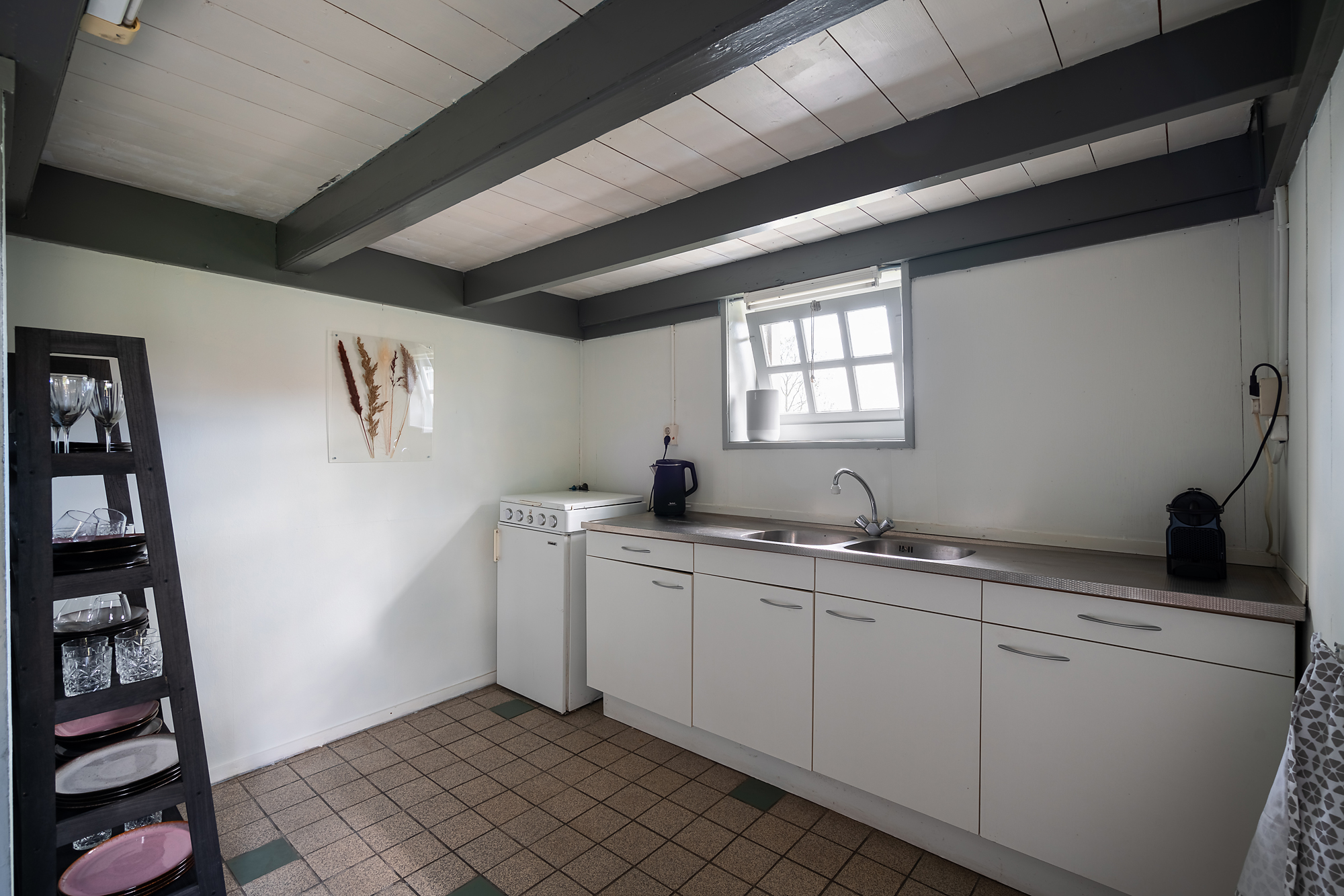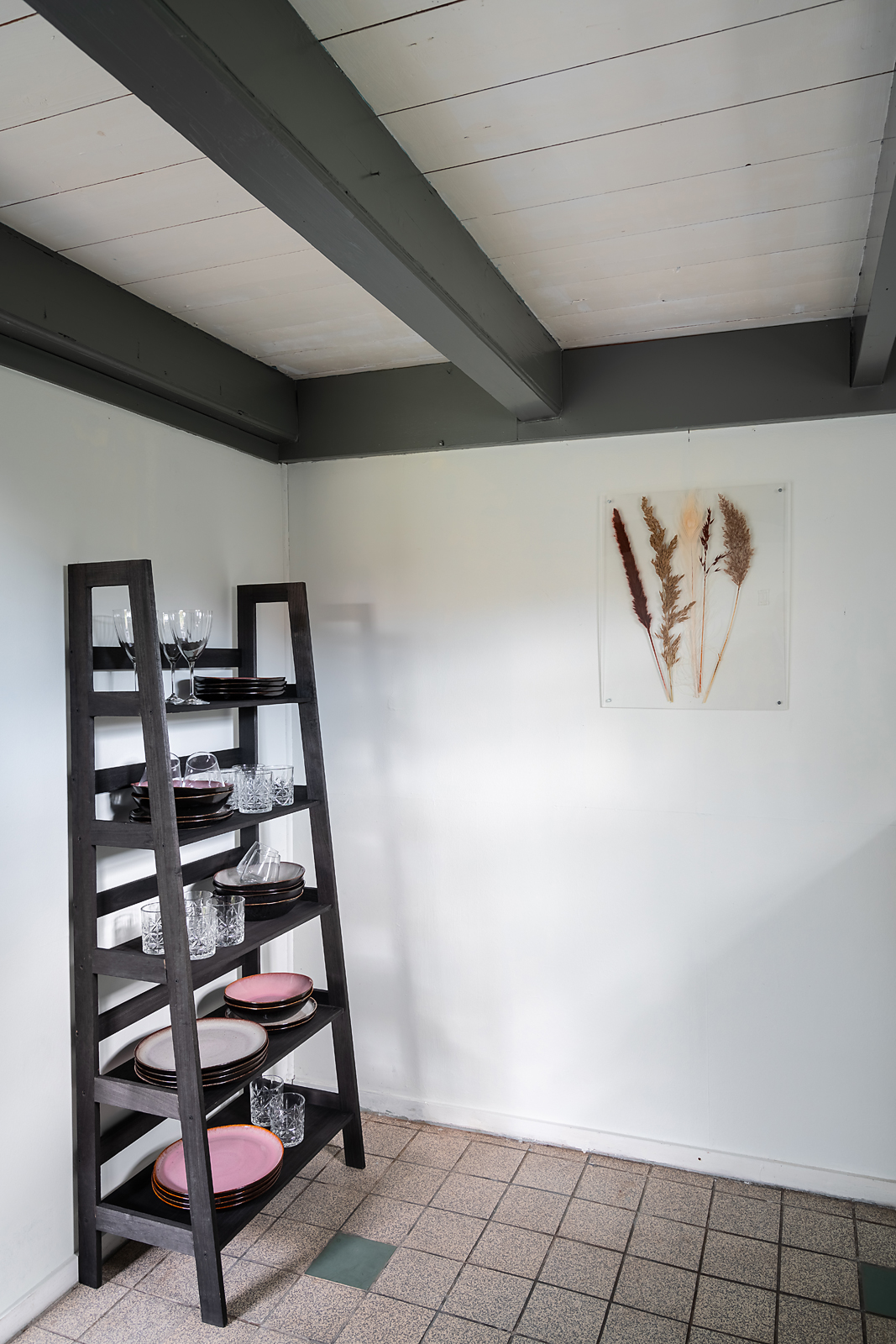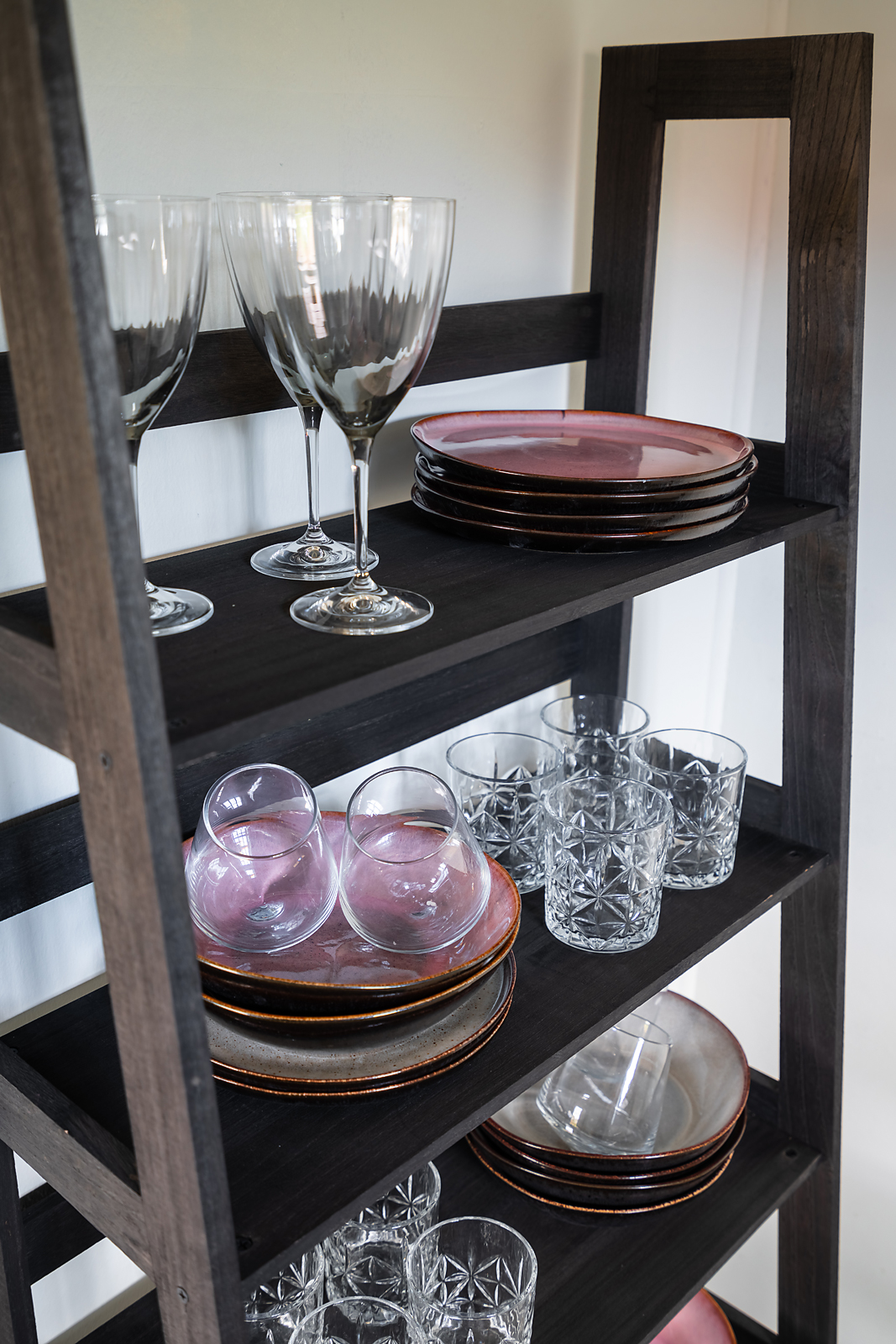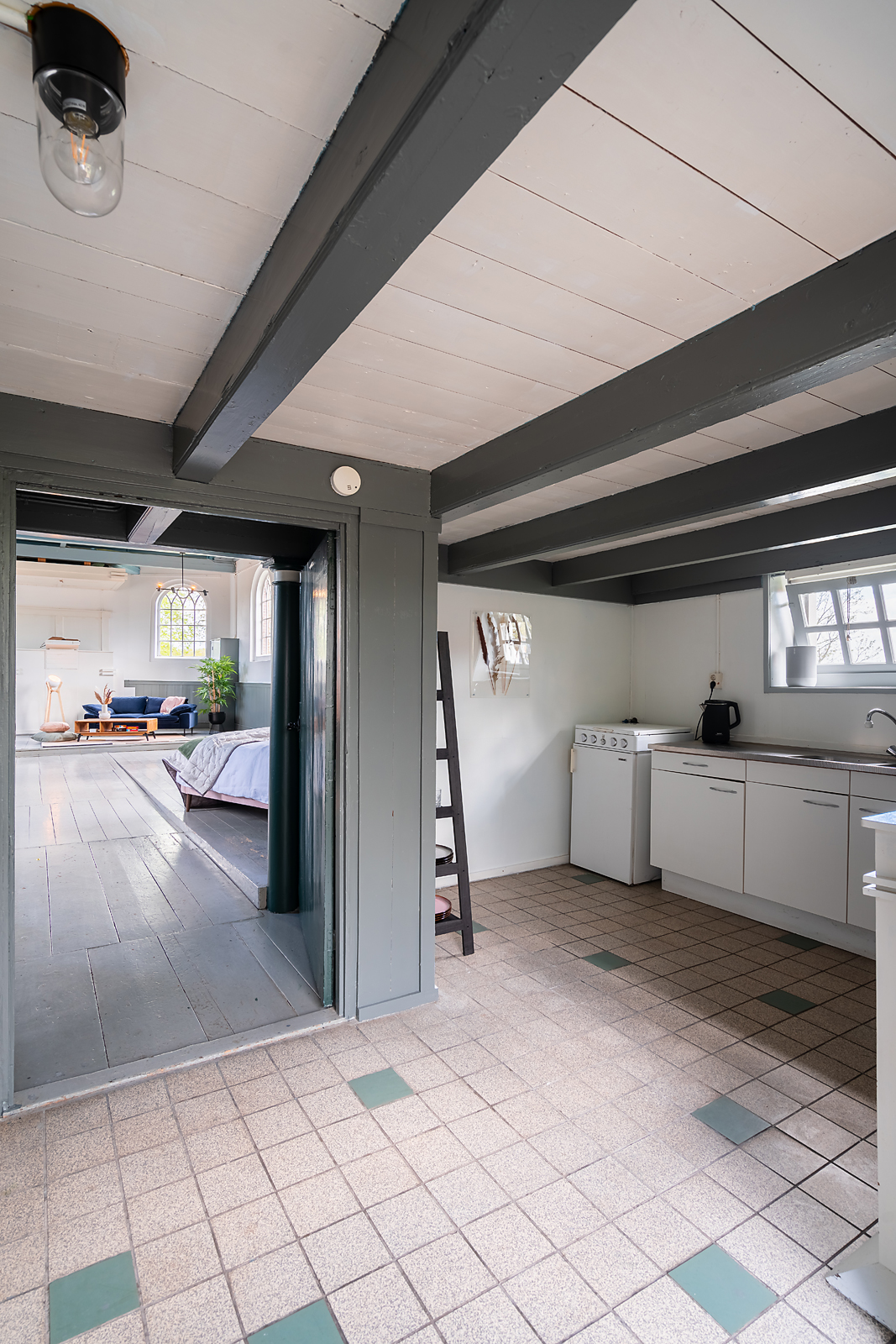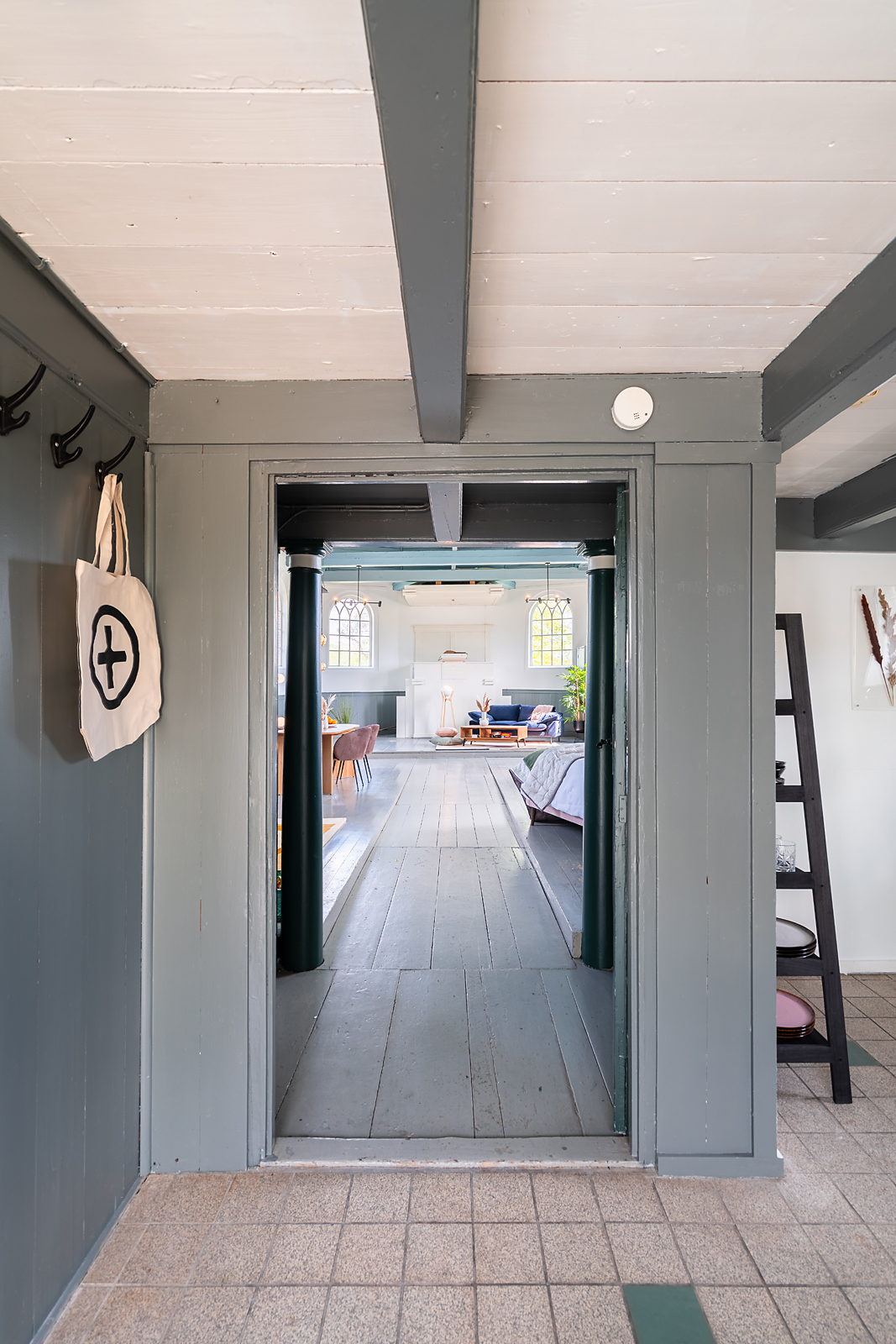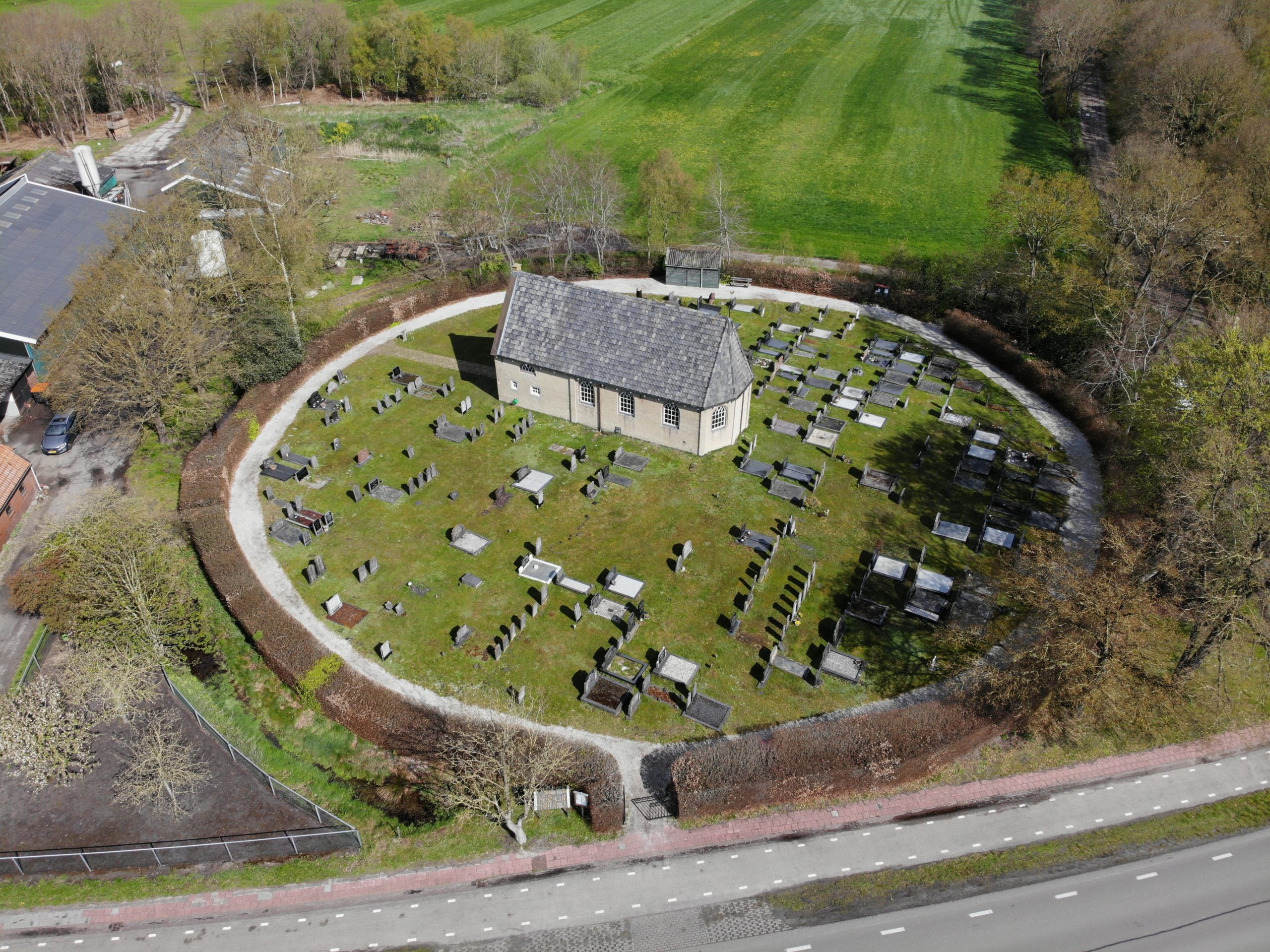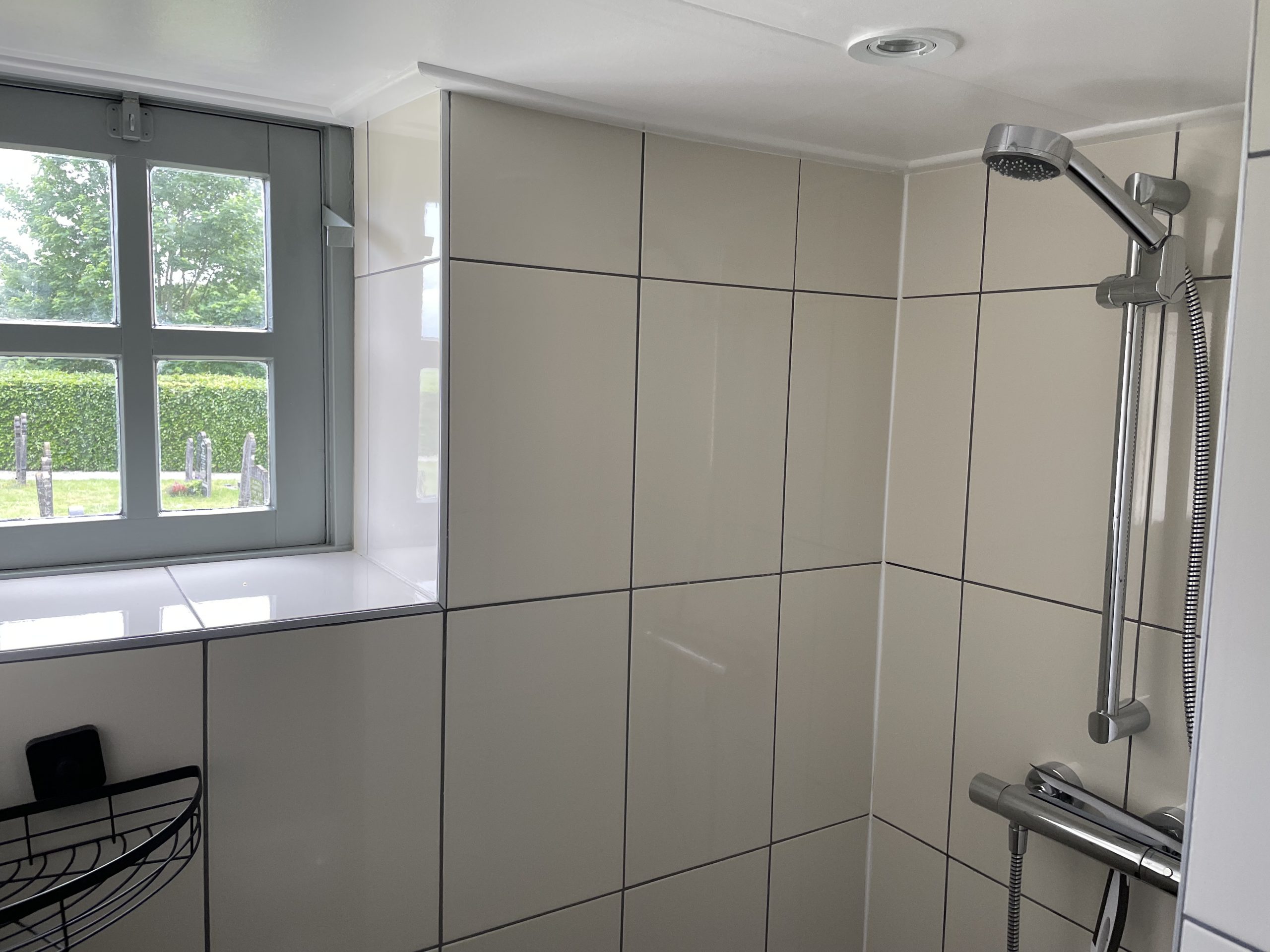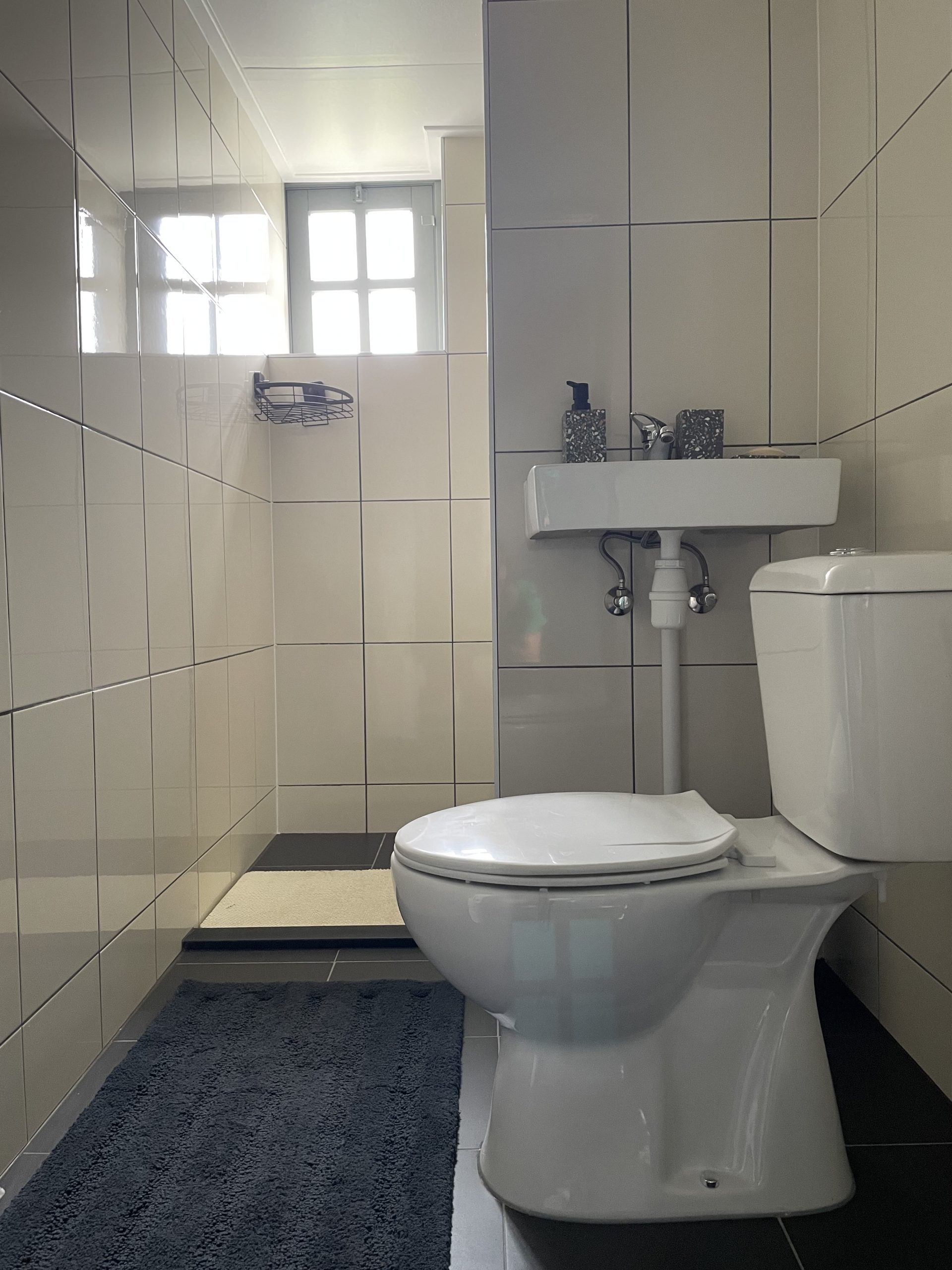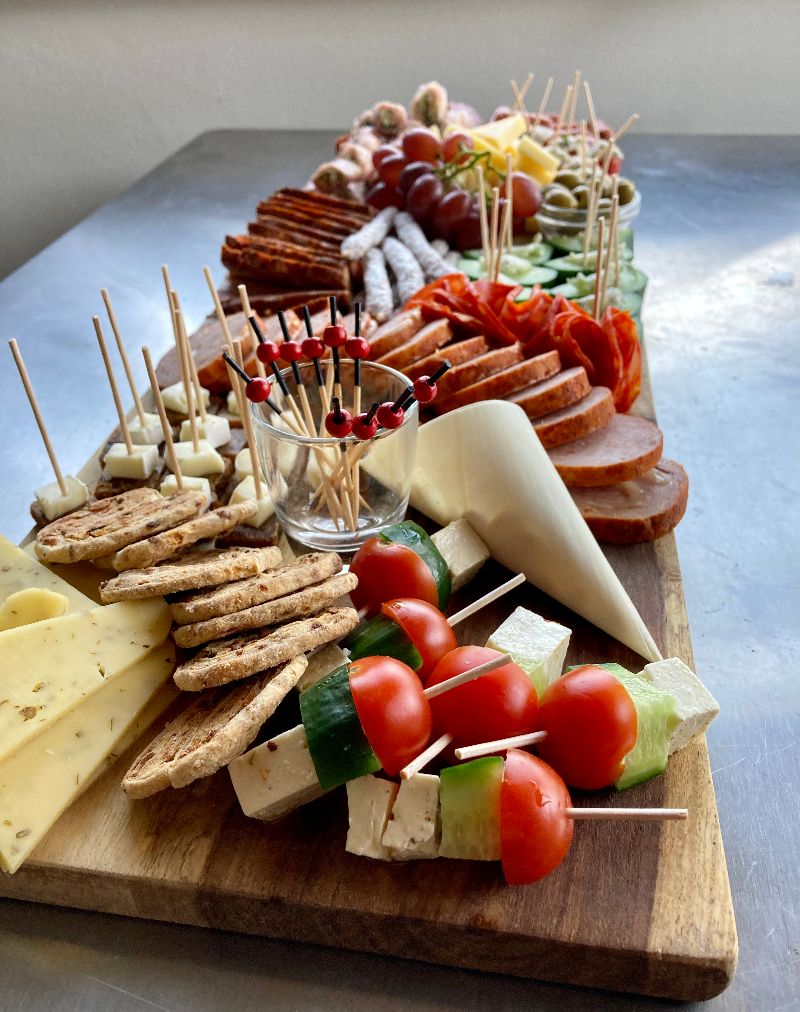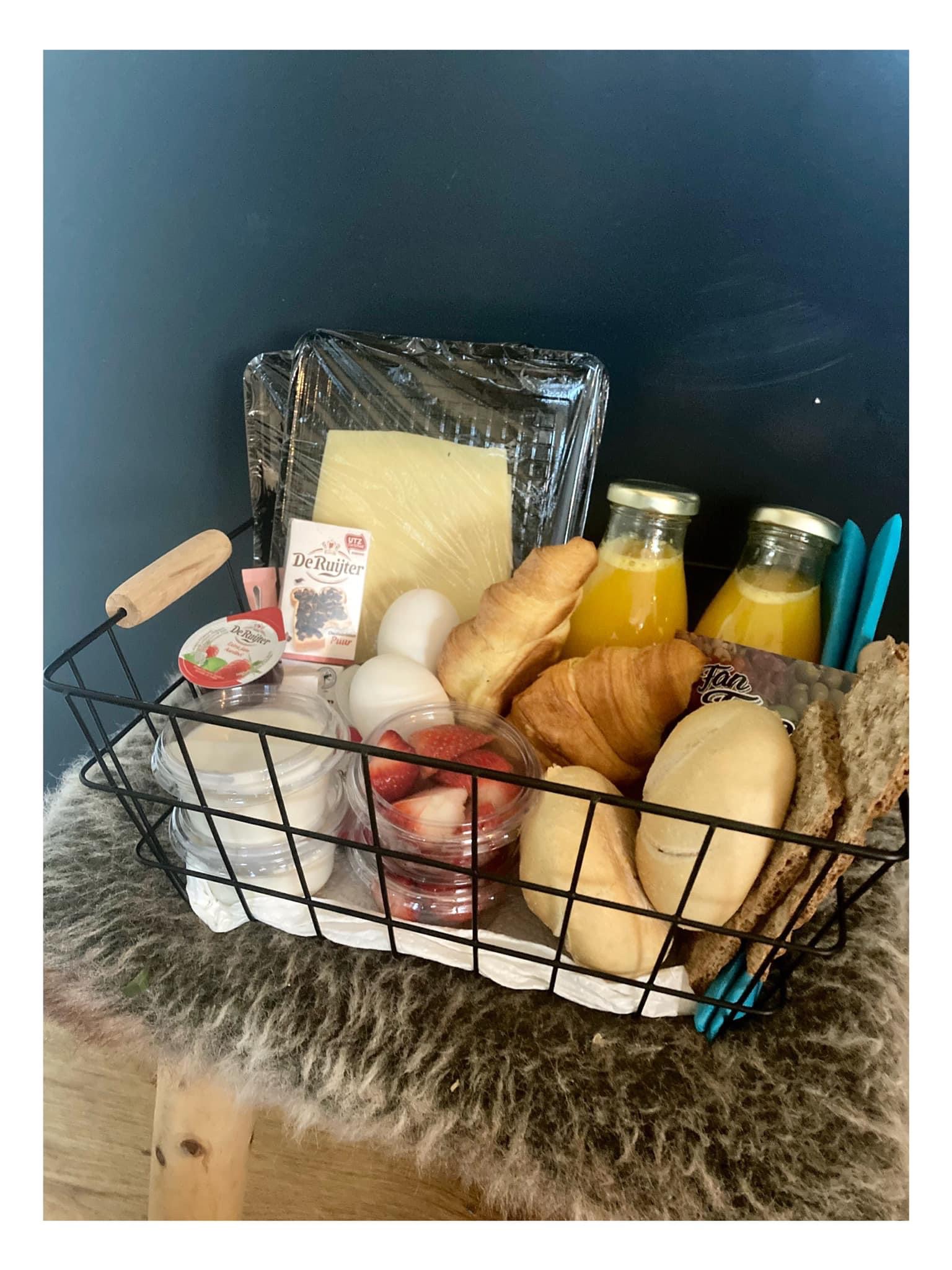 The Holy Night of..
""

Wat een bijzondere ervaring! We hebben het heerlijk gehad en er is ontzettend goed voor ons gezorgd. Deze bijzondere plek heeft ons veel inspiratie gegeven.

""

We hebben onwijs genoten van ons nachtje in de kerk. Een heerlijke sfeer. We voelden ons gelijk thuis. Gaan slapen in een oorverdovende stilte en wakker worden van het zonlicht door de ramen (en voor David door de haan :)). Met als klap op de vuurpijl een heerlijk ontbijtje. We gaan iedereen dit prachtplekje tippen!
Book a Holy Night in

Church 1621 x MADE.COM
Reservation Form
This church is also available for
Also check out these churches