Dorpskerk
Oosterwolde - Friesland 5 from € 150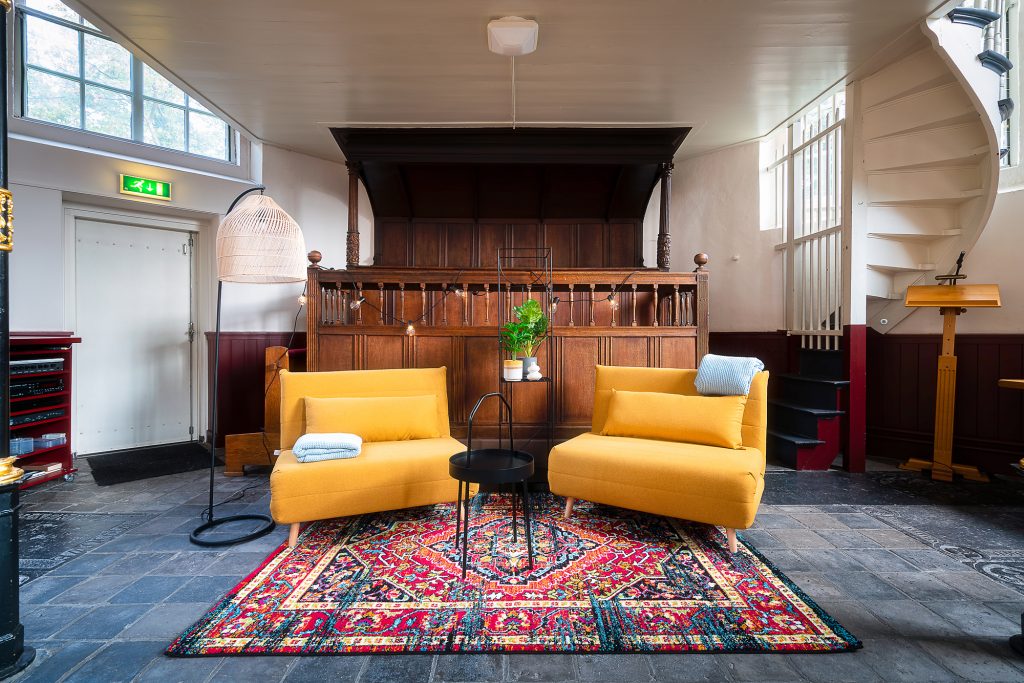 Here you will experience a true pop-up experience between the pews!
In the water-rich village of Oosterwolde you can spend the night in the beautiful national monumental Dorpskerk. In this church, which is also used for other activities, a comfortable pop-up living room has been made for you under the organ. Through the beautiful high windows you can see the greenery of the trees. Take a seat upstairs and enjoy the view of the rest of the church, or drink your coffee with a Frisian pastry outside on the bench in the sun! Reserve a delicious breakfast from Tramway 8 (for Sundays, only available for pickup the day before). Please note that it gets chilly in the church in the fall/winter. Check out the facilities of this church. PRICE €150 per night/2 persons. 2nd night for €100,-
Open all year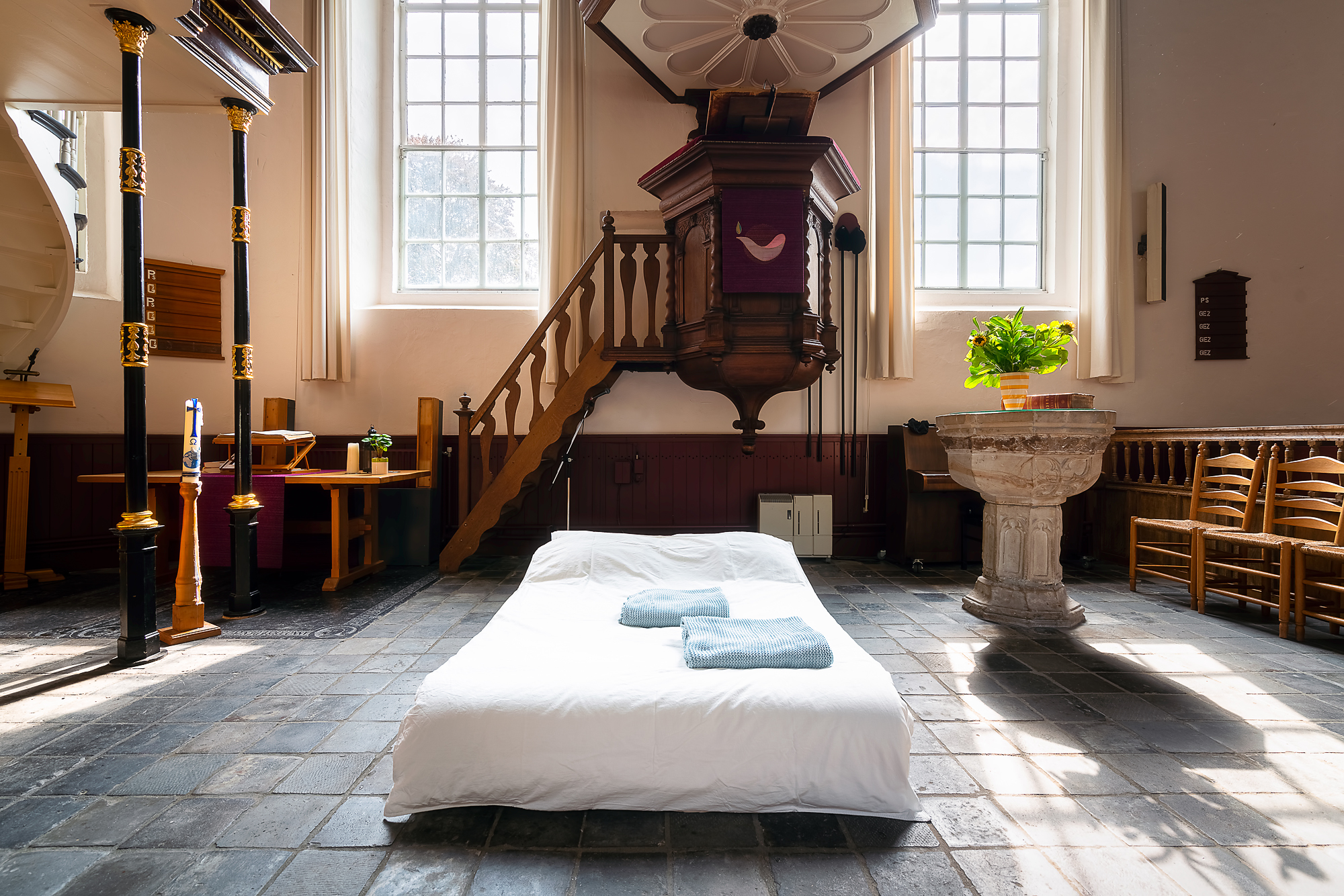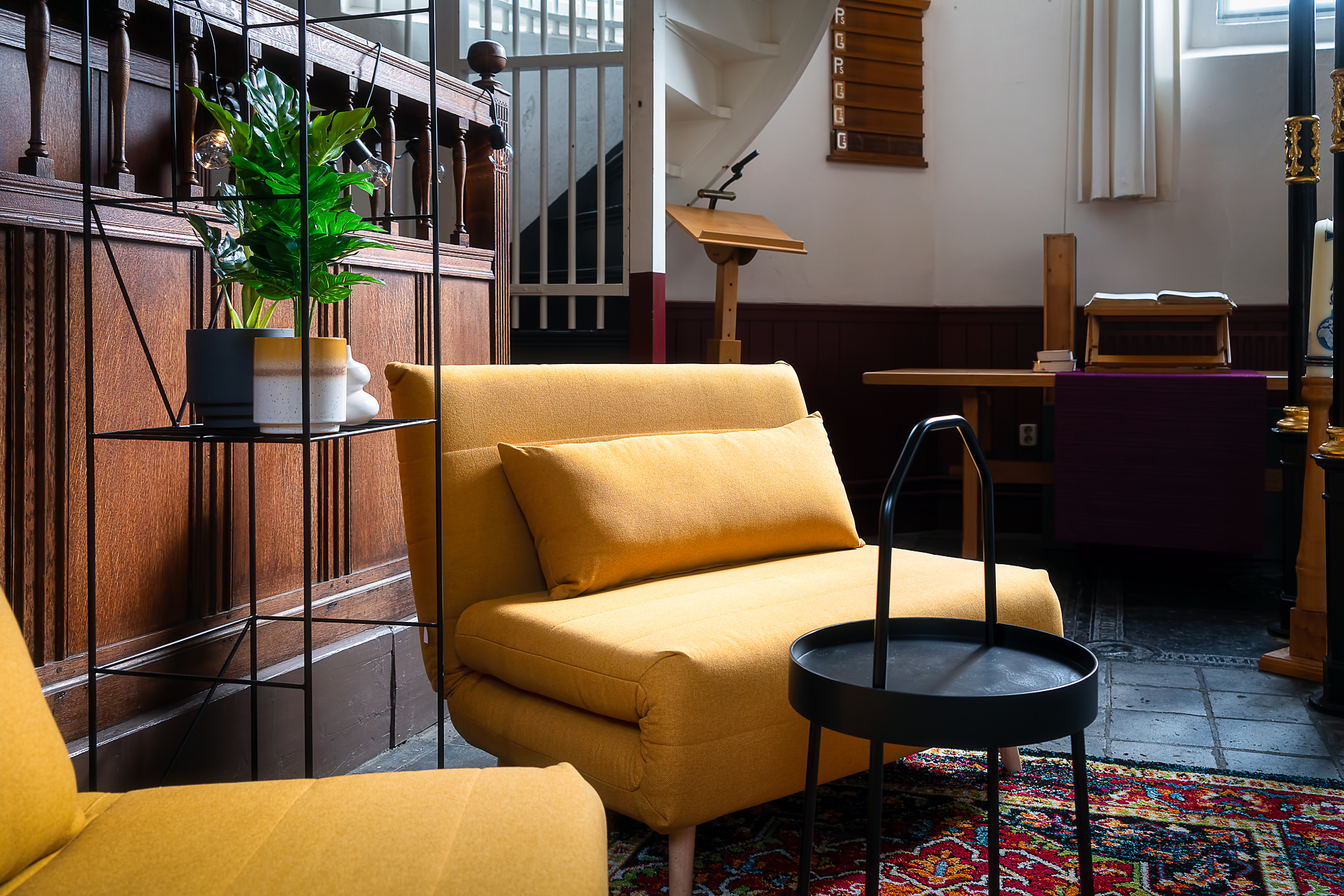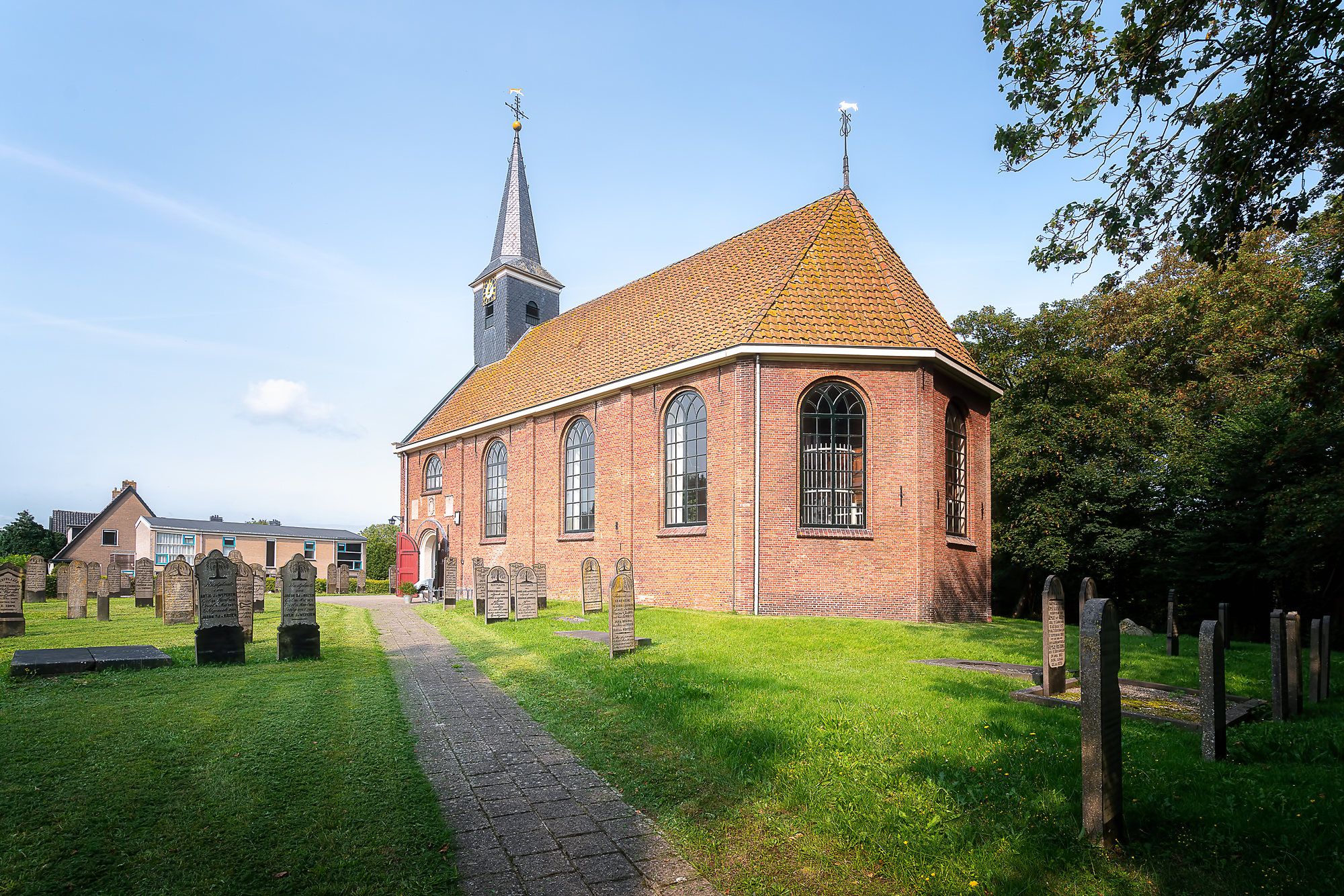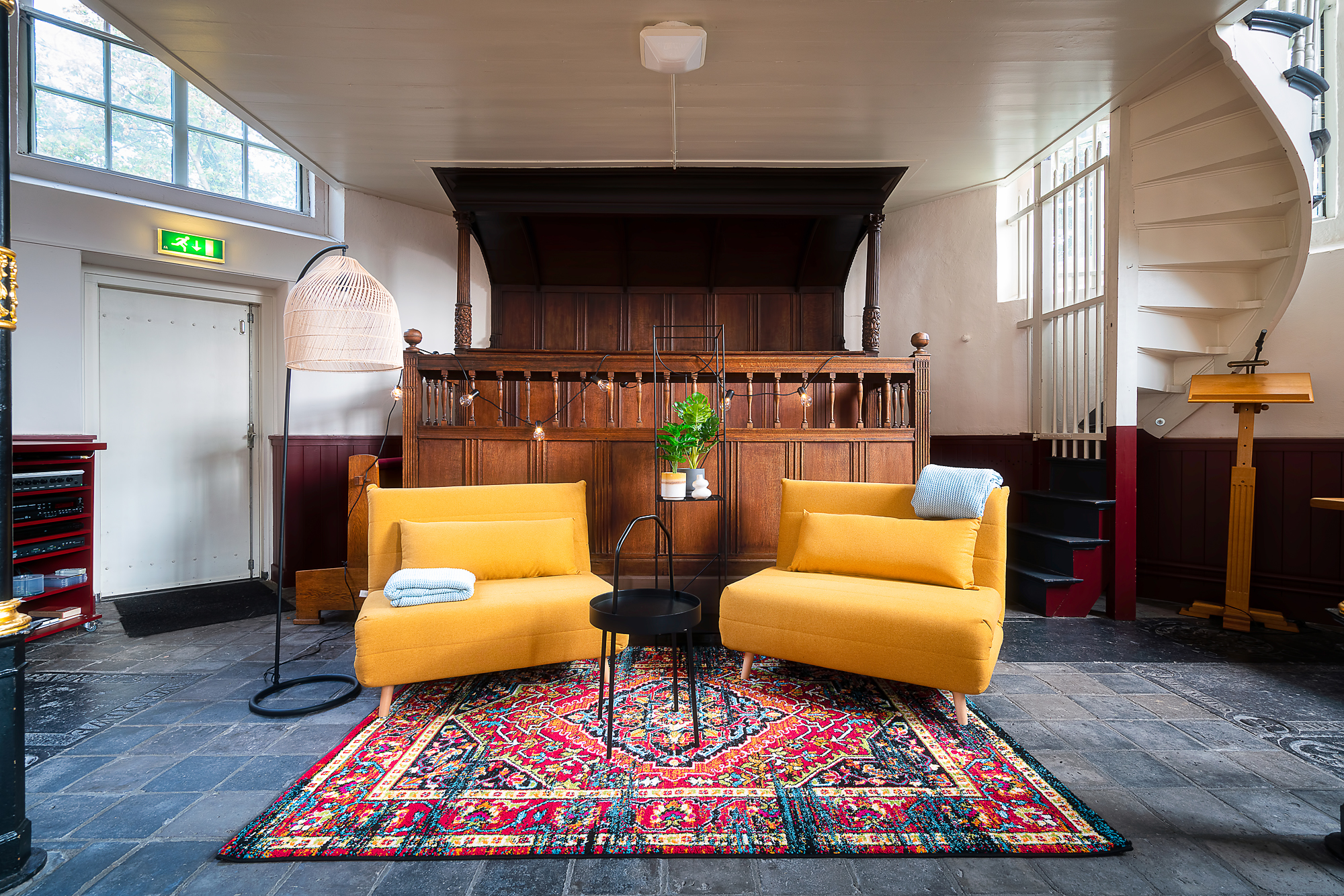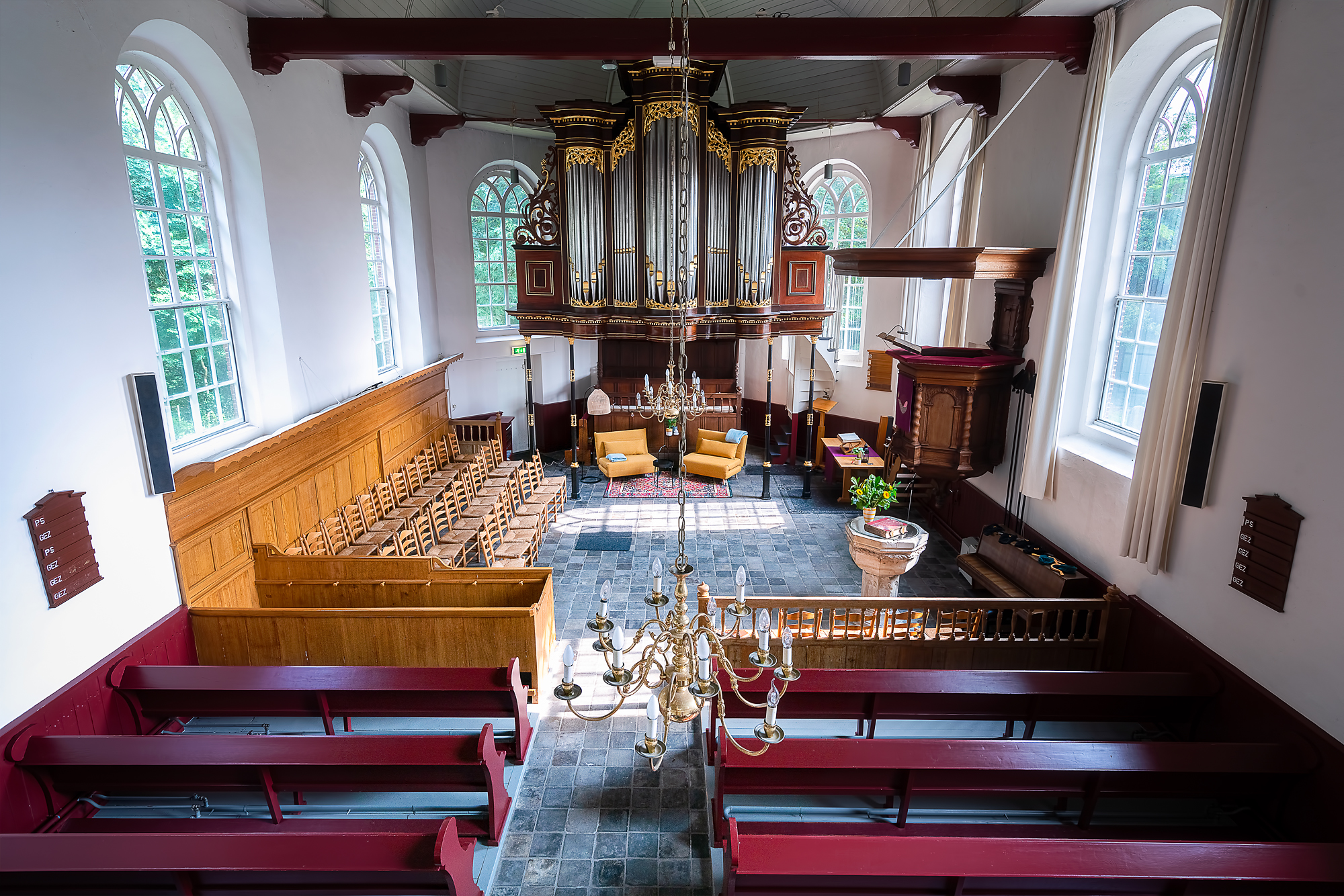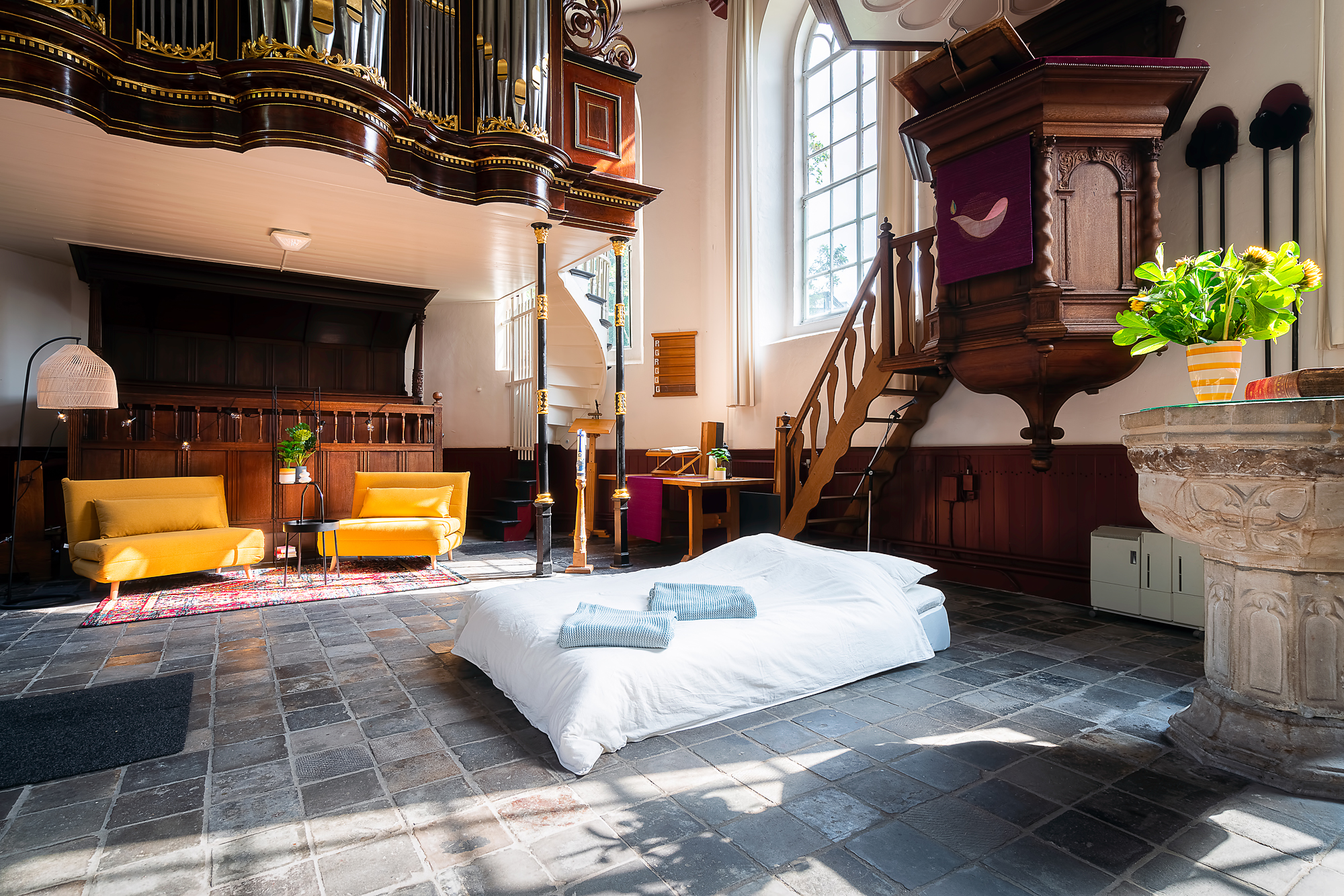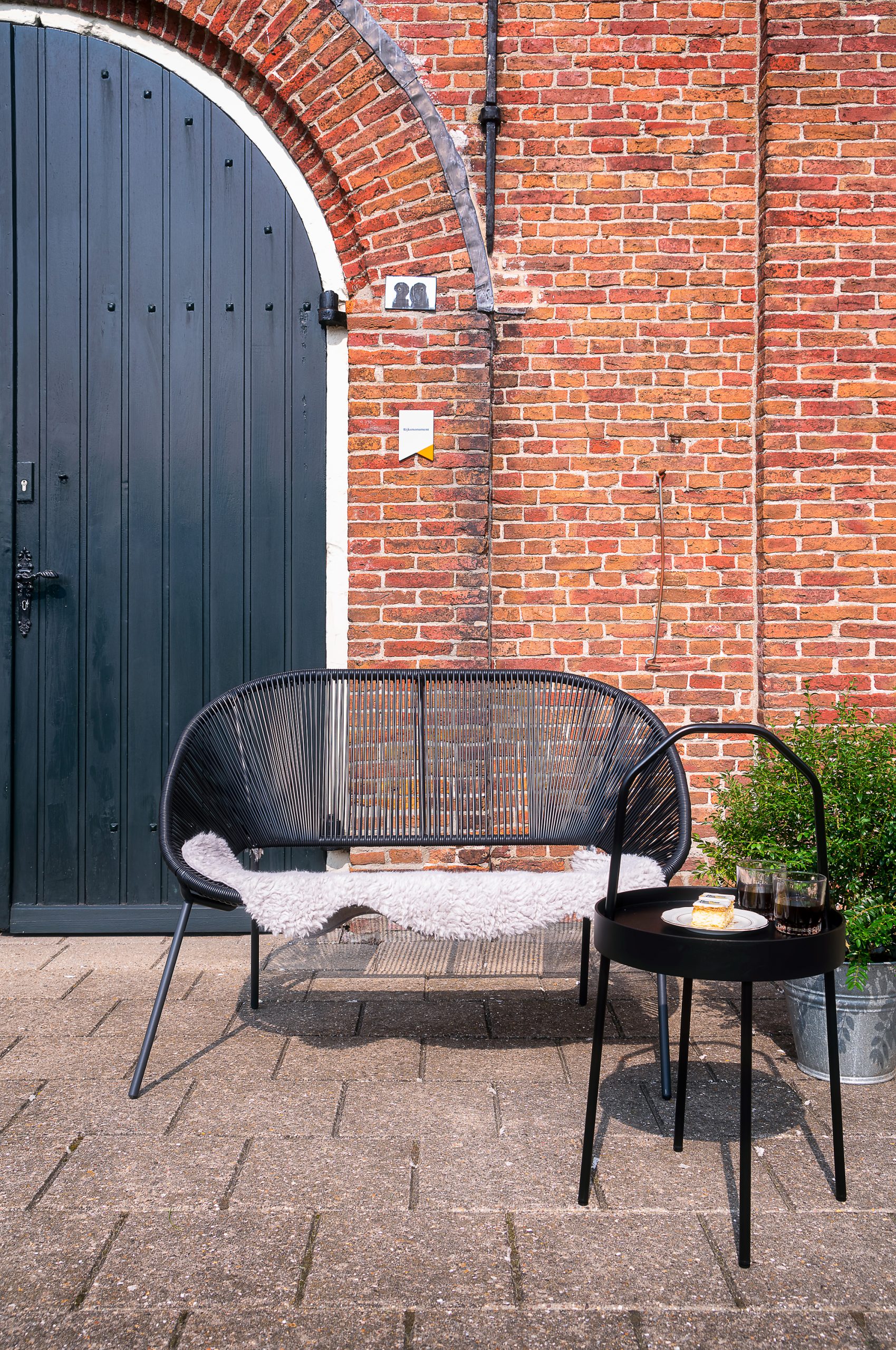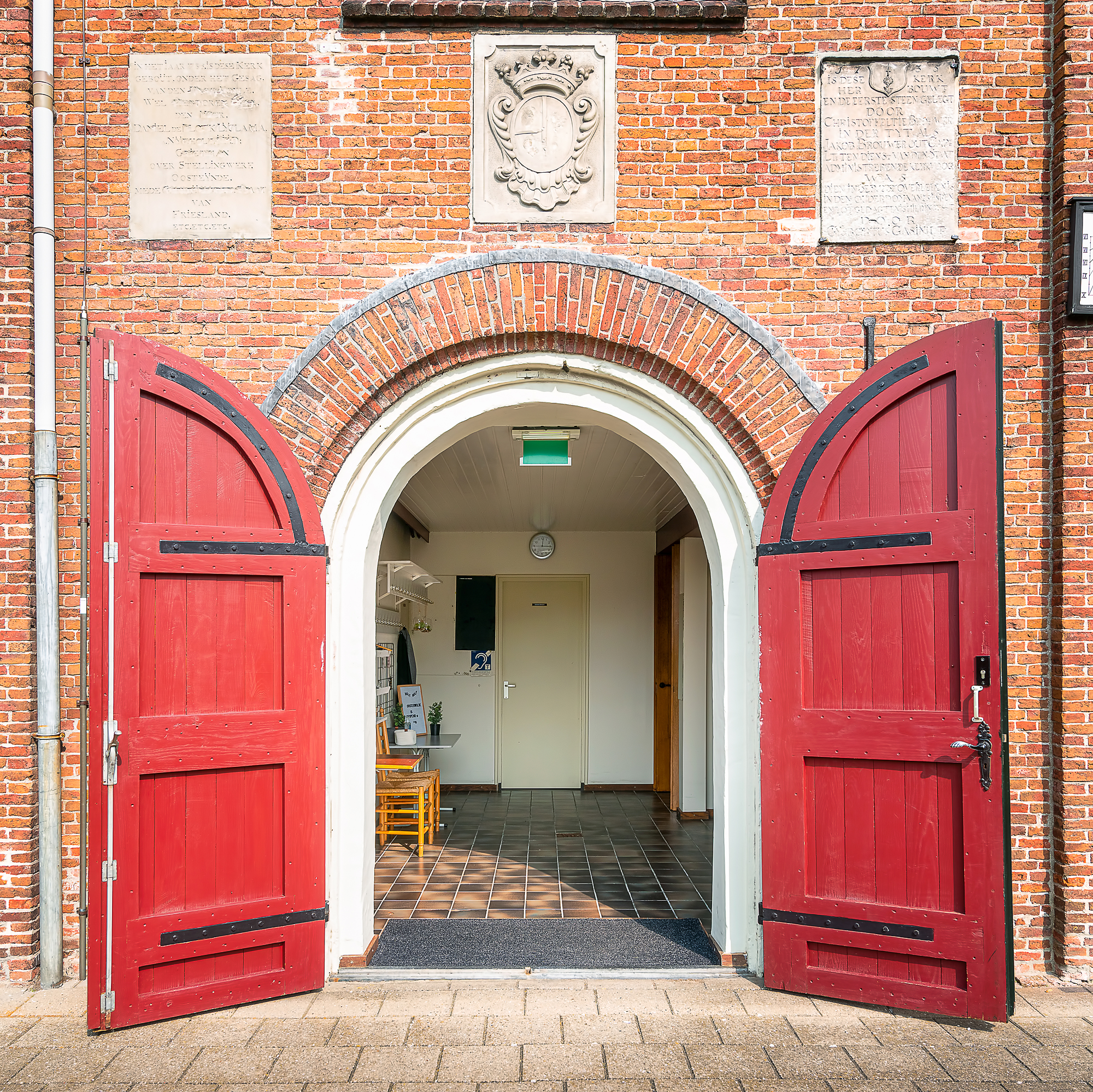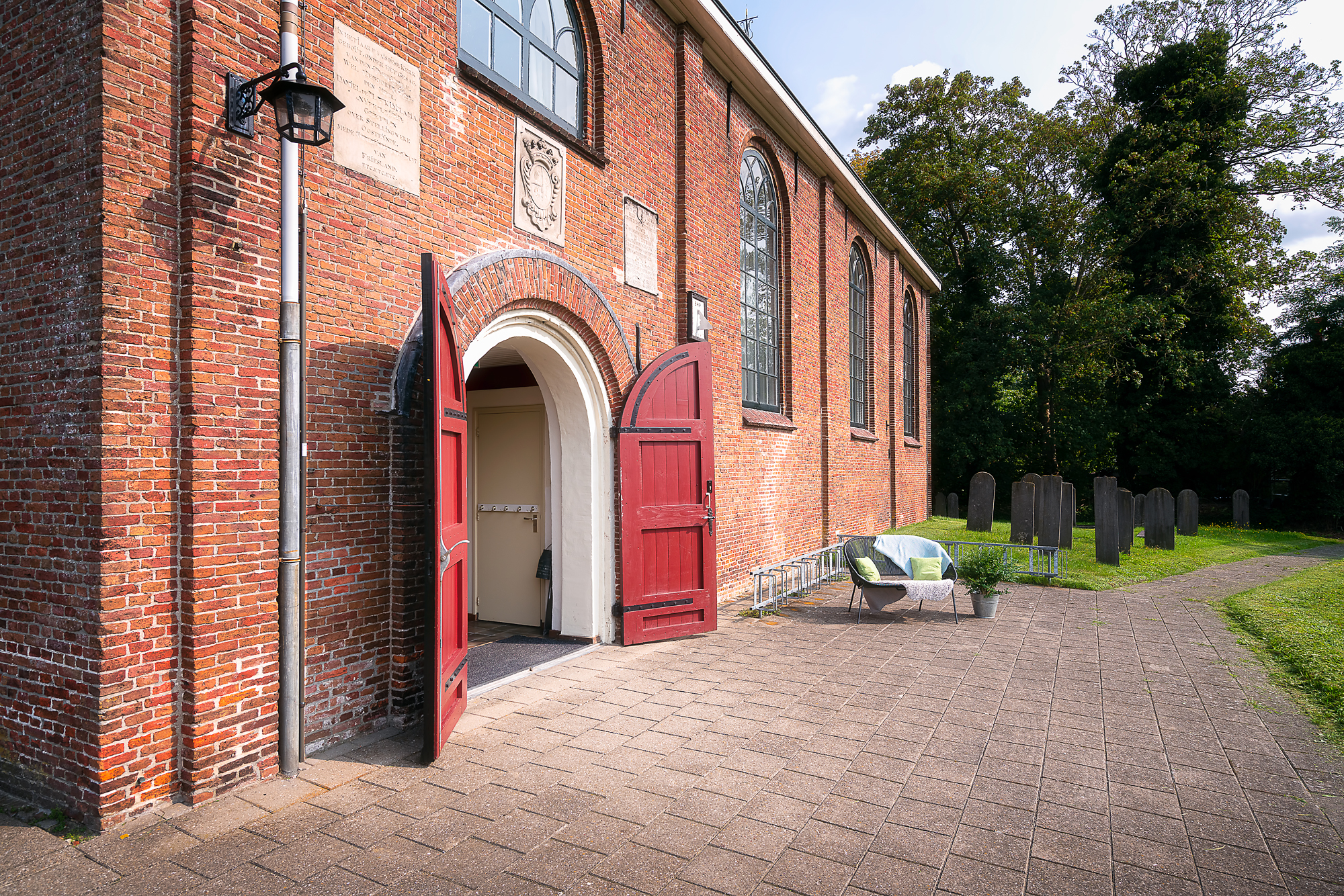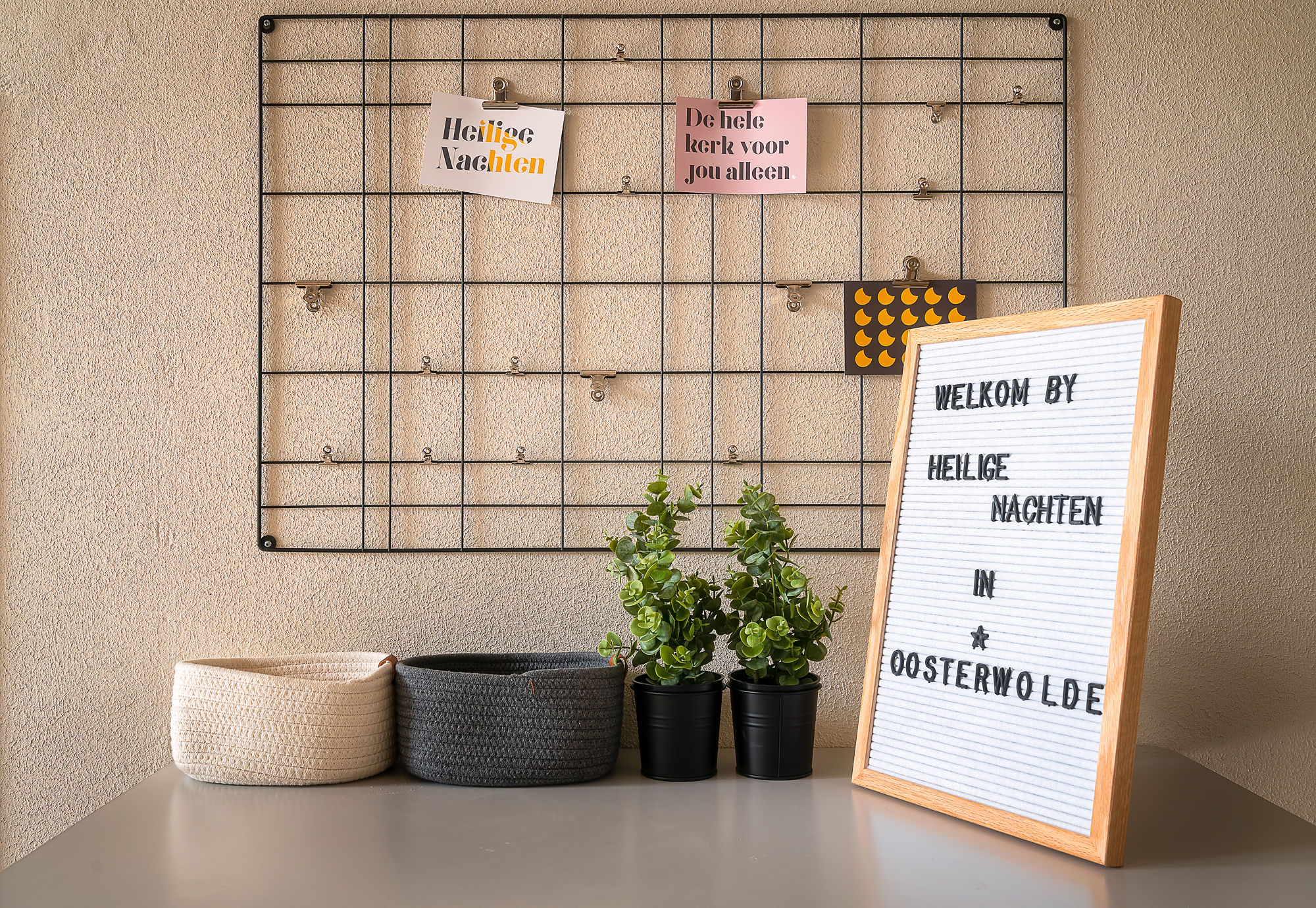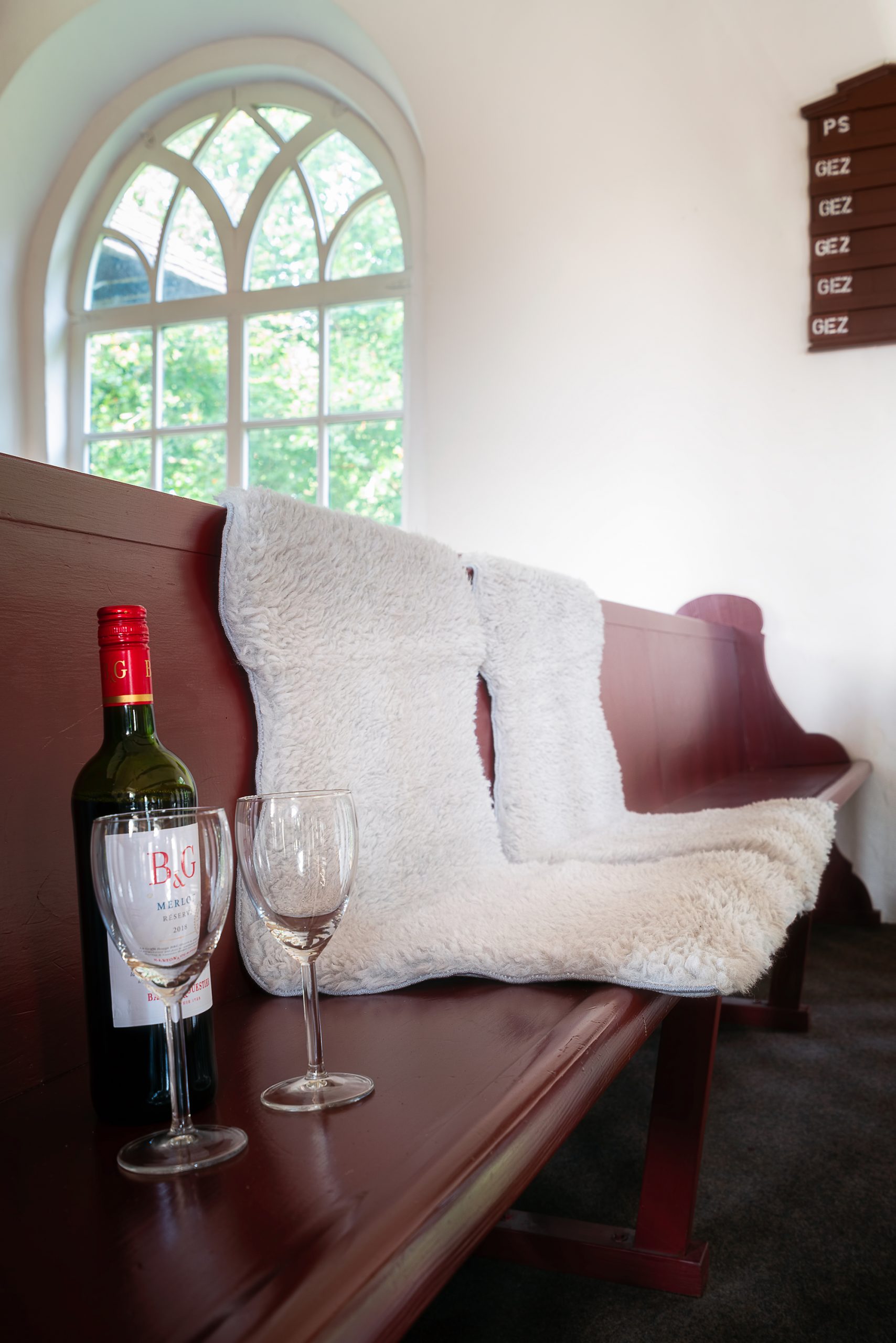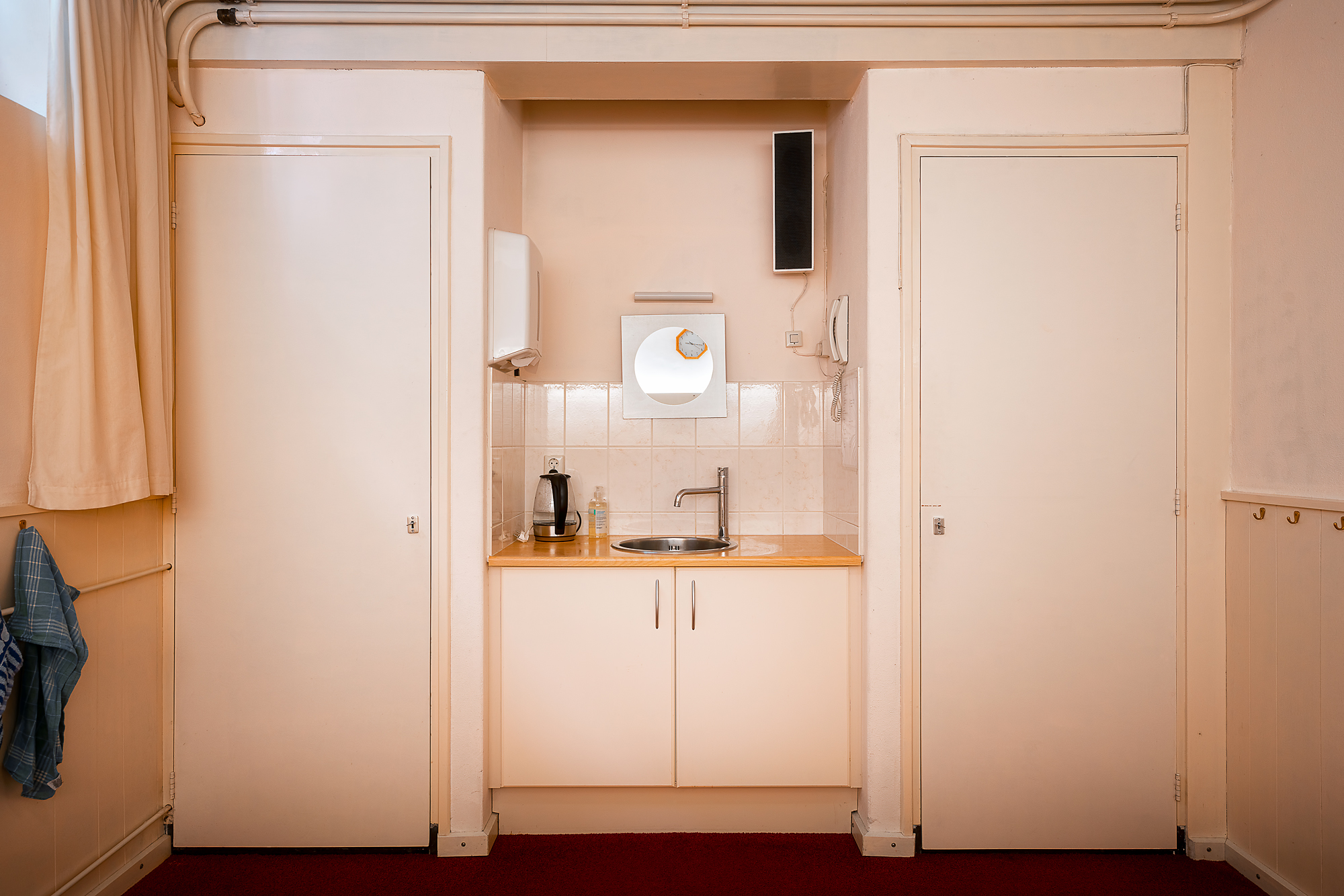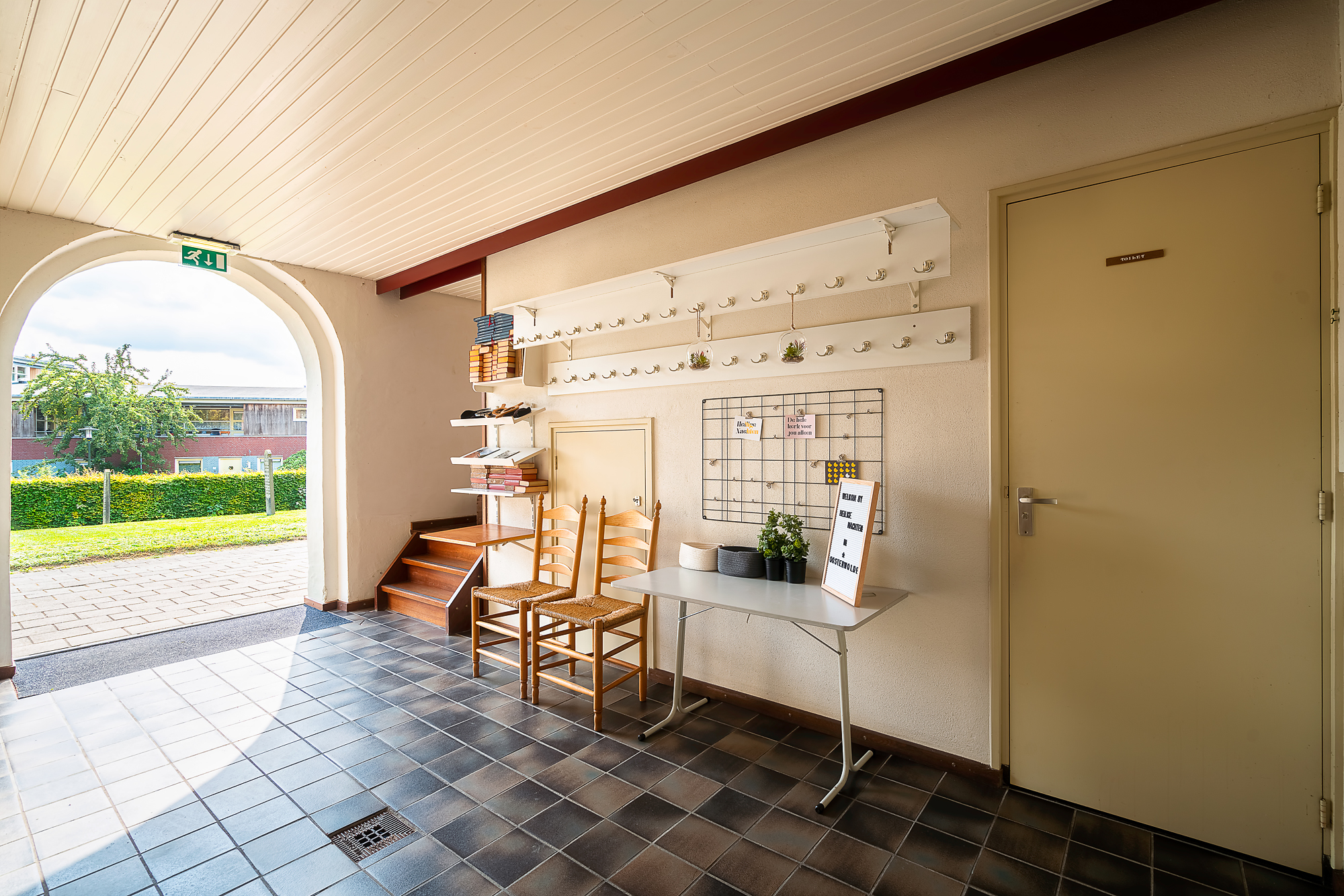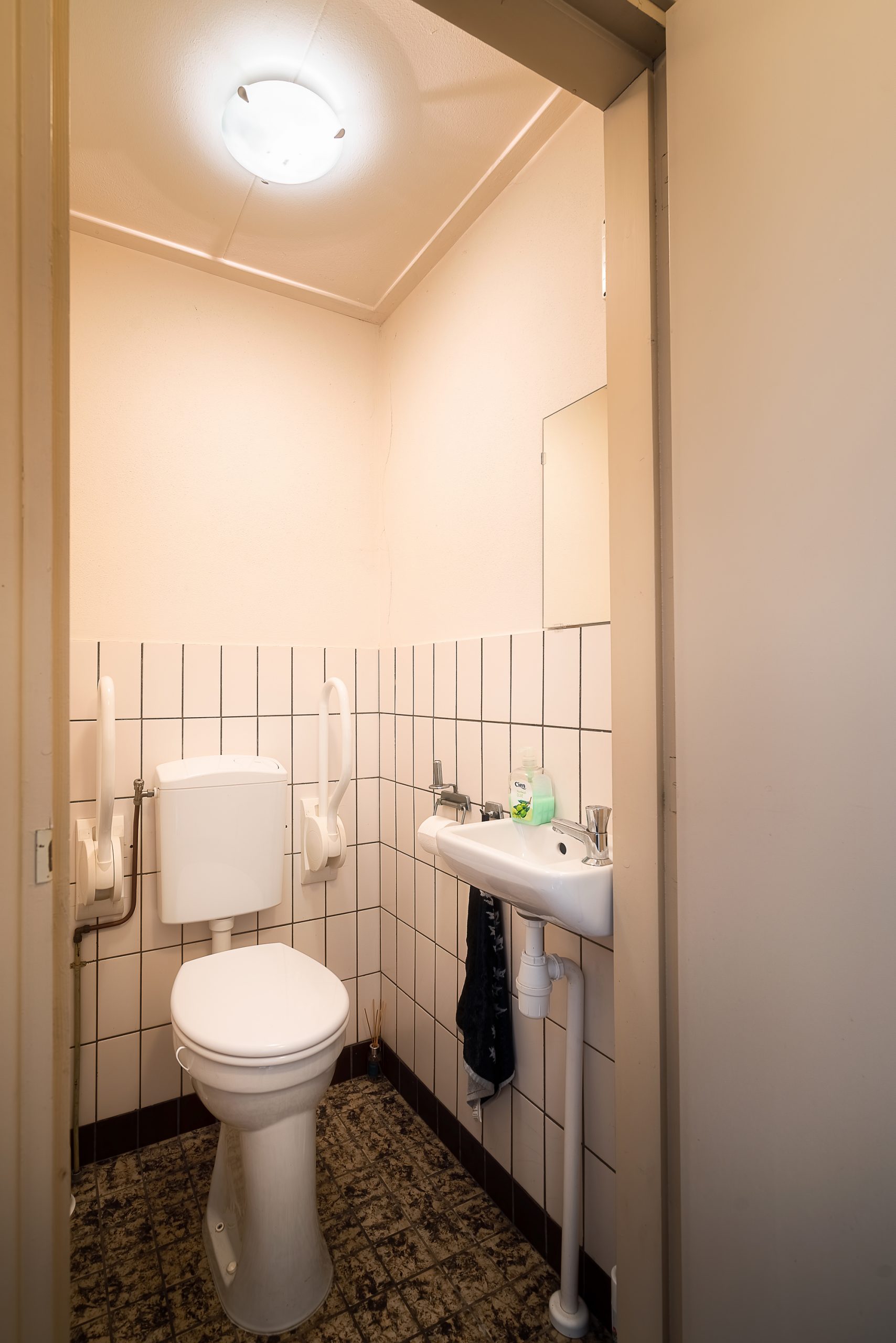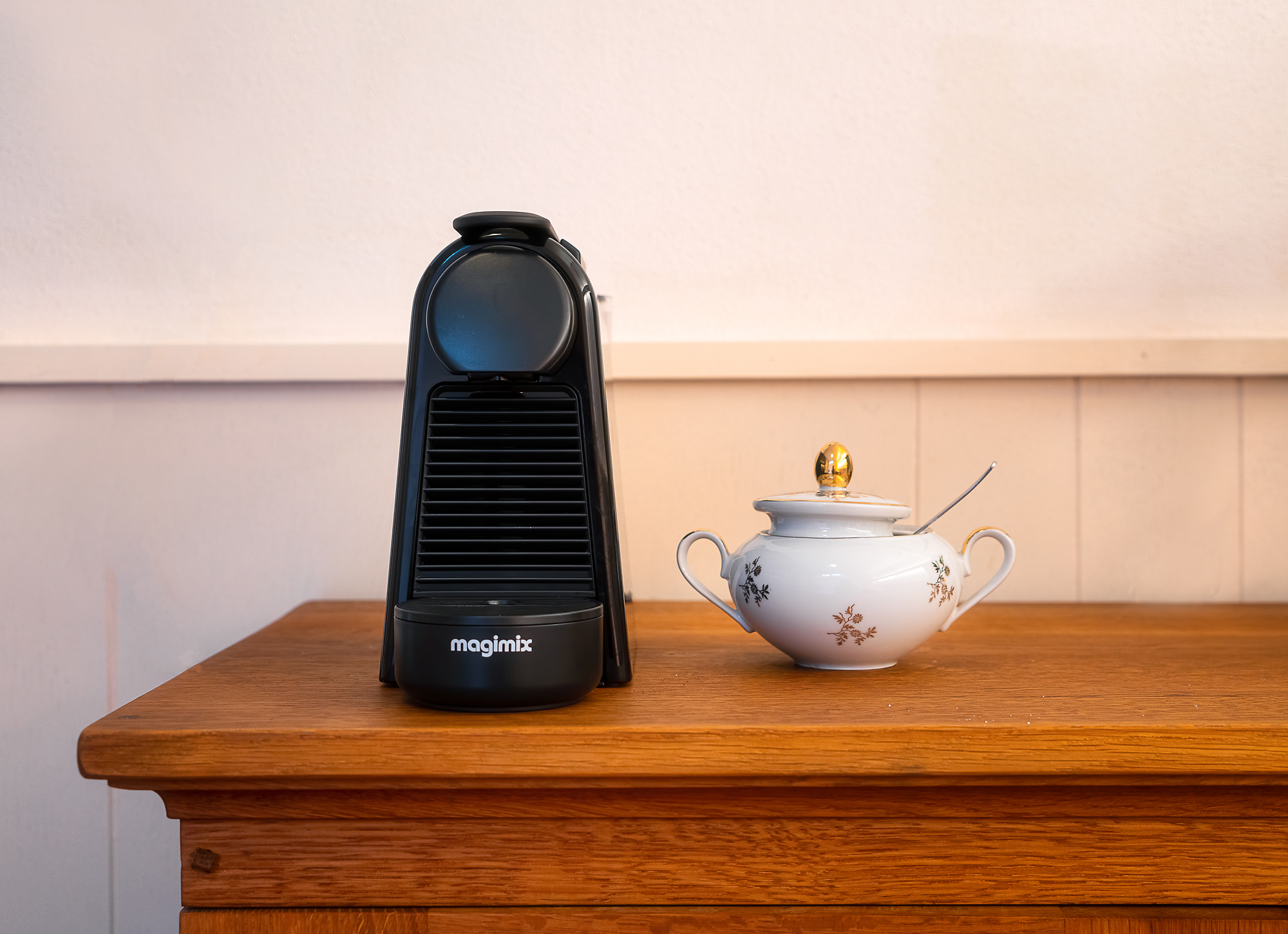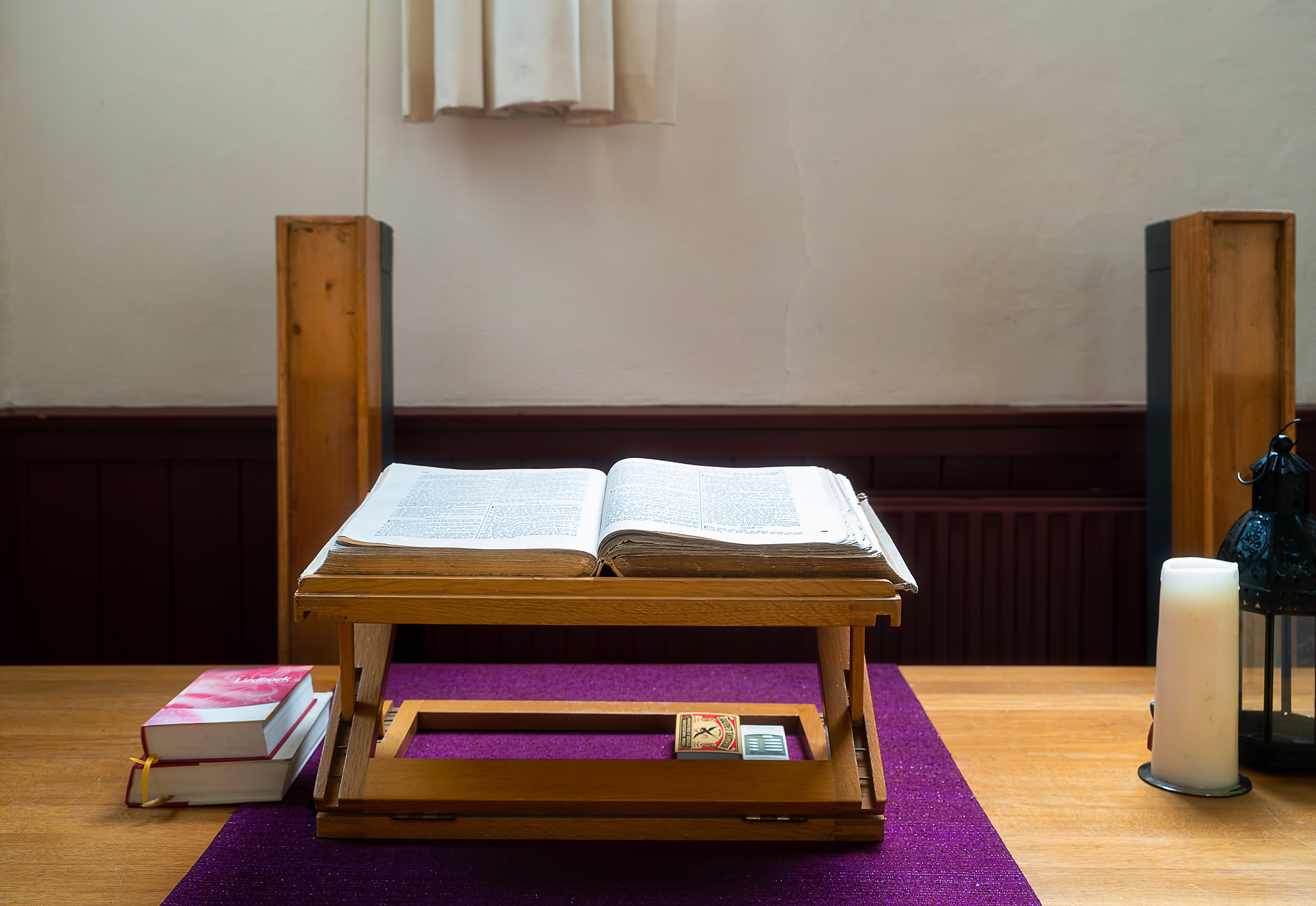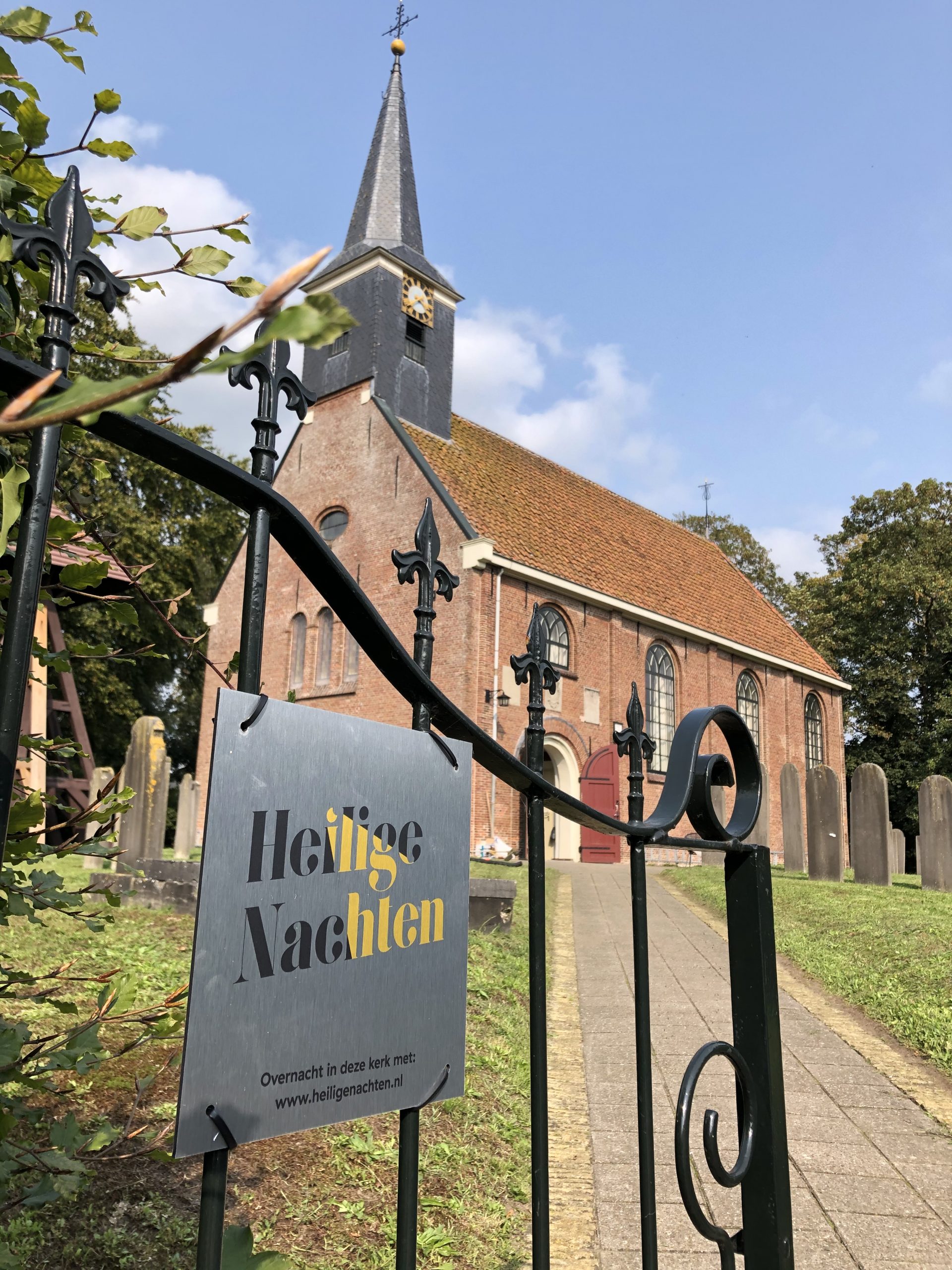 The Holy Night of..
""

Great and unique experience! Waking up in a church felt crazy and amazing. We visited in April so it was still a bit cold but the heated blankets really made our night comfortable. Thank you!

""

Lang op moeten wachten vanwege de lockdown, maar eindelijk in deze kerk kunnen overnachten. Je zou haast wensen dat je zelf de klok van 9.00 's ochtends mag luiden! Het optionele ontbijt is zeer aan te raden en de communicatie en ontvangst was top!

""

I visited 52 countries and stayed in hundreds of interesting places, but this is the most amazing place I have ever been to! Thanks Sytske for a hospitable welcome!
Book a Holy Night in

Dorpskerk
Reservation Form
This church is also available for
Also check out these churches